News
In the Books: April 2023
Posted April 30, 2023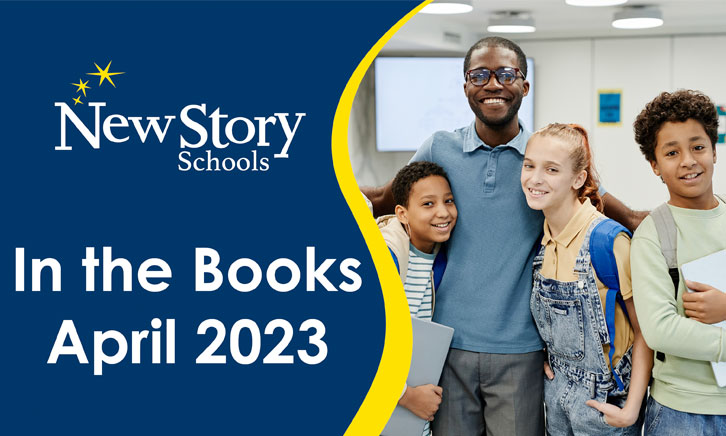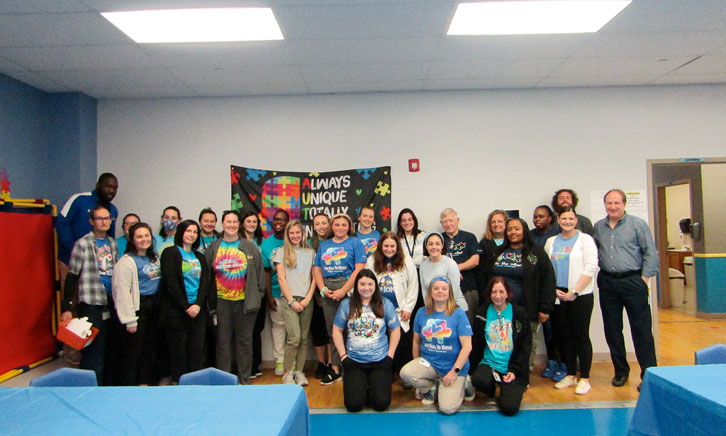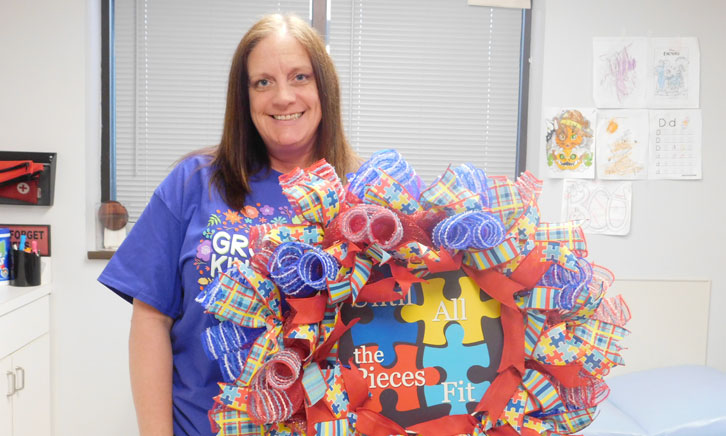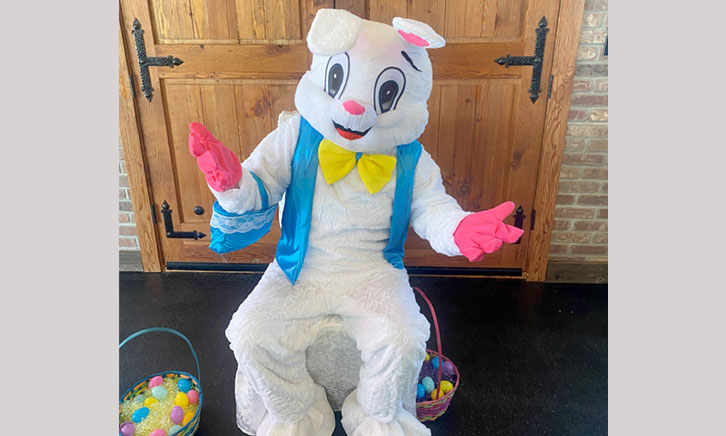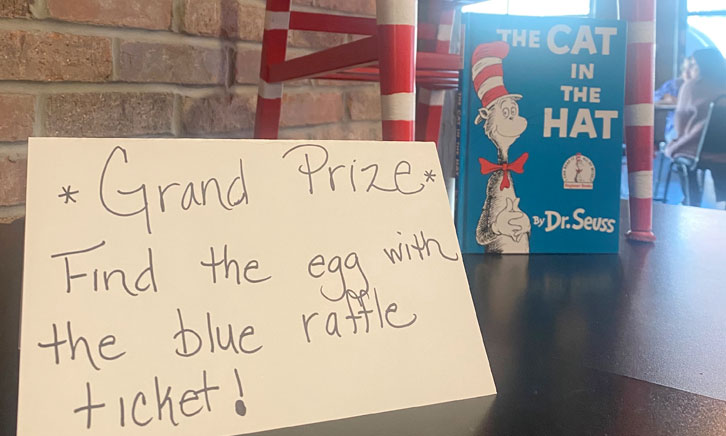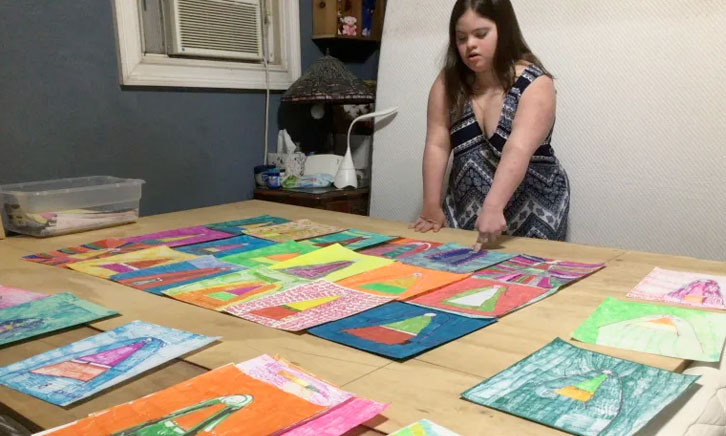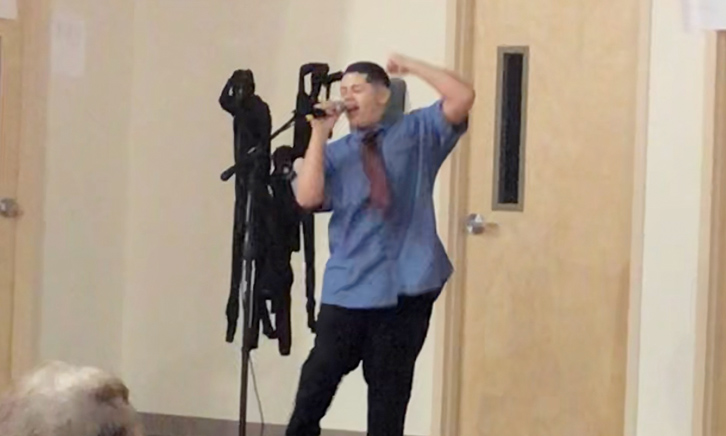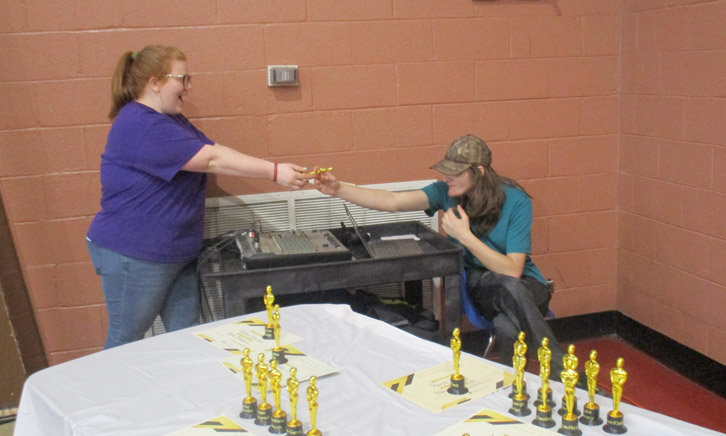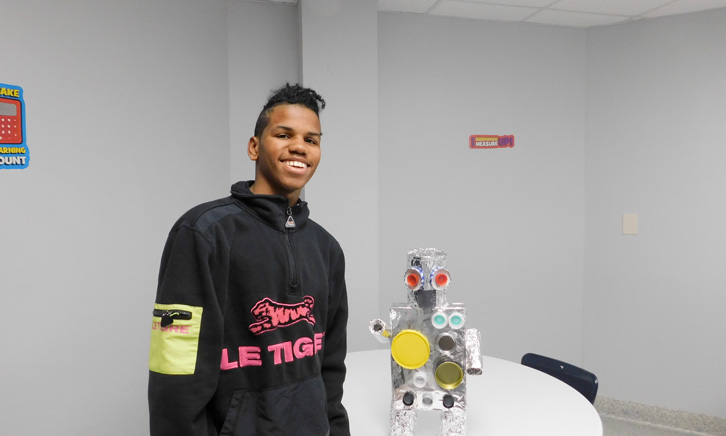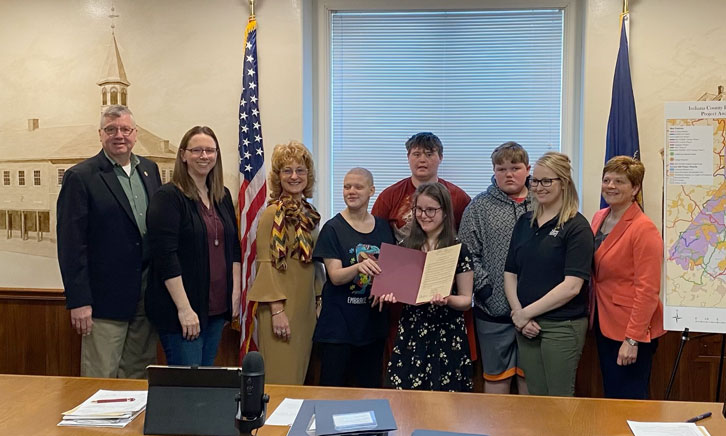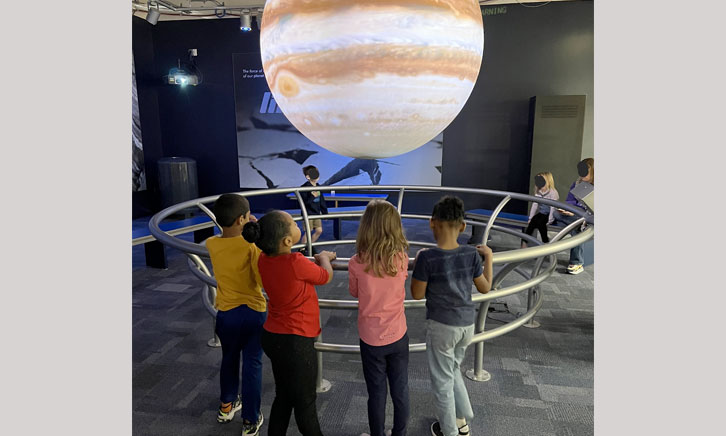 April is when Spring is at its peak. It is a time to grow and look for better things ahead. This April, we have shown tremendous growth and are looking forward to seeing where our students and staff go from here. Let's take a look back at all the great things that happened this April!
Autism Awareness & Acceptance Month: Autism Awareness and Acceptance Month is very important to New Story Schools. All of our campuses take pride in creating a welcoming and accepting culture for our students. This April, our Pennsylvania locations went all in celebrating Autism Awareness and Acceptance Month!
Our campus in Throop, PA wasted no time getting festive. On April 3, the students and staff decorated the halls with banners, posters, and art in honor of Autism Acceptance and Awareness Month. The team members wore blue shirts and handed out pens, keychains, and bracelets to the students.
Wyoming, PA also got in the giving spirit. A relative of an employee donated an Autism Awareness and Acceptance-themed wreath to the school. The school held a raffle for the wreath with all of the proceeds going to support this year's prom! The lucky winner was Nurse Robin Santey, who got to keep the wreath. The Wyoming, PA community came together to remind us all that we are not done until all the pieces fit!
Easter Egg Hunt: While Autism Awareness and Acceptance has become an iconic part of the month of April, we all know the holiday truly synonymous with the month is Easter. On April 1, our location in DuBois, PA held an Easter egg hunt at a nearby restaurant, The Angry Goat. Families from the area showed up to get a picture with the Easter Bunny and look for some Easter eggs. Kids were given gift bags that contained fidget spinners, pop-its, wristbands, and star-shaped stress balls. One egg contained a blue raffle ticket, which was the way to win the grand prize. The winner was a little girl who walked away with a "Cat in the Hat" themed chair, as well as a copy of the book!
Fashion Passion Magic: We know all too well how talented our students are. But it means so much to see them get the recognition they deserve from the outside world. Amanda Miehle, a student at our Throop campus, was featured by her school district because her artwork was put on display at the Ruffed Grouse Gallery in Narrowsburg, NY! She named her art style "Fashion Passion Magic," and over 200 of her works were put on full public display for everyone to see! Artists will tell you that Fashion Passion Magic is a style of abstract art with an exuberant take on fashion and color. However, we will simply say that Fashion Passion Magic is 100% Amanda.
Oscars Talent Show: But Amanda isn't the only one who got to show off their skills. At the beginning of April, our Berwick, PA campus held a talent show with an Oscars theme. Students sang, danced, and cracked jokes in front of team members and families. Each student was given an award such as "Best Dressed" or "Best Prankster." The crowd was left starstruck and excited to see what next year's talent show brings!
Autism Walk & Resource Fair: From April 21 to 23, our DuBois location held their 4th Annual Autism Walk and Resource Fair. The weekend started off with a sensory dinner at Hoss's Steakhouse. Next up was a 5K run and resource fair for the community. Finally, what better way to end a fun weekend than bowling at DuBois Lanes. We look forward to doing it again next year!
A Day in the Life: Recently, some exciting changes came to our location in Throop. The school got a new leadership team to help advance the school and the students. We were eager to get to know these new leaders and find out what a day in their life looks like.
Gary Flanagan is the Special Education Director at Throop. He thinks the world of his students and looks to make our Throop campus educational, safe, and fun for everyone.
Samantha Boyd, MS, BCBA, LBS is the Clinical Director. She is a healthcare worker who was looking to bring her skills to a new setting and help people in every way she can.
Finally, Cassie Hudec is the Special Education Supervisor at the Throop campus. She admires her co-workers and understands the role that passion plays in working in special education.
Earth Day: In honor of Earth Day, our campus in Wyoming, PA had a fun activity in mind. On April 24, students brought in recyclable materials such as cans, paper towel rolls, cereal boxes, and bottle caps. With these items and some aluminum foil and hot glue, the students designed and assembled recycled robots! Who would have thought that robots would be good for the environment?
Student Features: For New Story Schools, Autism Awareness and Acceptance Month is all about the students. There is no better way to understand, accept, and embrace the autism spectrum than to speak directly to the people on it. Throughout the month of April, we traveled to campuses across Pennsylvania, including Monroeville, Indiana, State College, Lancaster, and New Cumberland. We had the opportunity to sit down with students and got to know them on a personal level. We learned how smart they are, what they are passionate about, and what their future goals are. Take a look at their profiles below and see their personalities shine!
Meet Zachary: Straight A Student and Shoe Enthusiast
Meet Savannah: Artist and Fashionista
Meet Hunter: Future Entrepreneur Transitioning Back to District
Meet Brendan: Cartophile and Future Traveler
Autism Proclamation: On April 12, students and staff from our location in Indiana, PA took a visit to the Indiana County Courthouse to attend the Indiana County Commissioners meeting. They listened to the reading of the Autism Proclamation for April 2023. This proclamation shows the community's commitment to leading improved behavior for people with autism.
Science Field Trip: New Story Schools partners with public schools to provide in-district services through our In District Placement (IDP) program. This April, our Kindergarten IDP students attended a school field trip to the Whitaker Center for Science and Arts in Harrisburg, PA! Here, students got to look at planets, see weather storms, race cars, and learn about so many more unique subjects!