About Berwick
Welcome to our school in Berwick, PA! We're a close-knit community that supports students in grades K-12, offering specialized programs for autistic and emotional support. Together, we create a caring and inclusive learning environment for all.
Address
218 W. 6th Street, Berwick PA 18603
Populations Served
K-12
Emotional Support
Autistic Support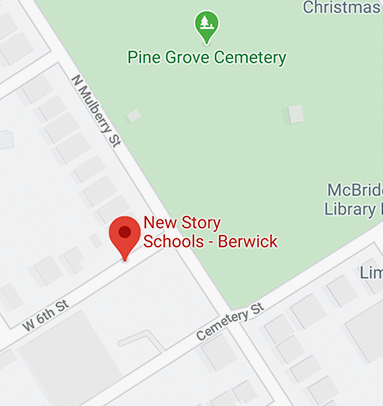 School Gallery
There is always something happening at New Story Schools!