About Berwick
New Story Schools in Berwick, PA was licensed in 2008 to provide educational and behavioral services to students in grades K-12 in and around Columbia County. Please review the information below for more about this location.
Address
218 W. 6th Street, Berwick PA 18603
Populations Served
K-12
Emotional Support
Autistic Support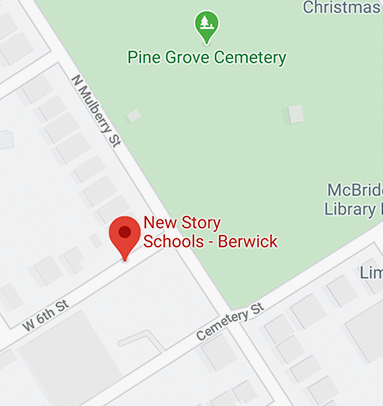 School Gallery
There is always something happening at New Story Schools!