About DuBois
New Story Schools in DuBois, PA was licensed in 2006 to provide educational and behavioral services to students in grades K-12 in and around Jefferson, Clearfield and surrounding counties. Please review the information below for more about this location.
Address
460 Jeffers Street, DuBois PA 15801
Populations Served
K-12
Emotional Support
Autistic Support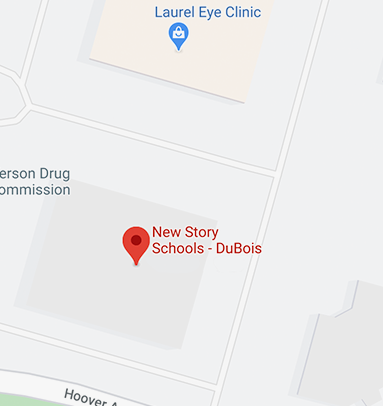 School Leadership

Theresa Liddle, M.Ed, Special Education Director and Timothy Port, LBS, CTP, Clinical Supervisor invite you to learn more about this location and the services we provide for students with special education needs.

THERESA LIDDLE, M. Ed.

Special Education Director

TIMOTHY PORT, LBS, CTP

School Services Director

School Services

The DuBois location opened its doors in 2006 to serve the community in and around Jefferson, Clearfield and surrounding counties. We are happy to offer on-site:

Speech Therapy
Occupational Therapy
Counseling
STEAM labs
Sensory Room
Transition Program
Gymnasium
Life Skills Apartment

Student/Family Handbook

Each New Story Schools location offers a handbook to inform our students and families of the policies and procedures in place to achieve safe, efficient, and well-operated schools.

School Calendar

Please download DuBois' school calendar to view important dates for this location.
School Gallery
There is always something happening at New Story Schools!