Address
30 Putle Drive
Fredericksburg, VA 22406
Populations Served
K-12
Autism
Developmental Delay
Emotional Disability
Intellectual Disability
Multiple Disabilities
Other Health Impairment
Specific Learning Disability
Speech or Language Impairment
Traumatic Brain Injury
Hearing Impairment
Orthopedic Impairment
Visual Impairment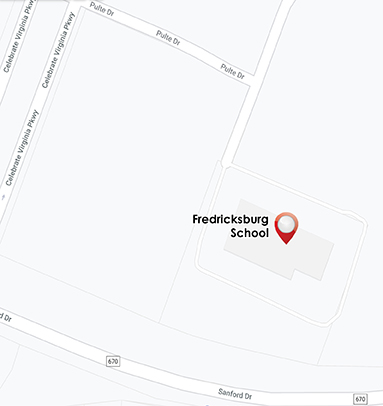 School Leadership

Mr. Brandon Timmons, Ed. S, Principal, invites you to learn more about this location and the services we provide for students with special education needs.

Mr. Brandon Timmons, Ed. S

Principal

School Services

The Fredericksburg School is happy to offer on-site

Therapeutic Academic and Behavioral Support

Licensed School Therapist

Licensed Behavior Analyst

Transition Program

Community Involvement/Volunteering

Student/Family Handbook

Each New Story Schools location offers a handbook to inform our students and families of the policies and procedures in place to achieve safe, efficient, and well-operated schools.

Download our school's COVID-19 mitigation plan

School Calendar

Please download Fredericksburg's school calendar to view important dates for this location.