Our emotional support classrooms provide individualized instruction to students with mild to severe mental health or behavioral health needs. Class sizes are small, no more than 12 students per room, with a high adult to student ratio. Our educational program promotes behavioral, social, emotional, academic and independent living skills.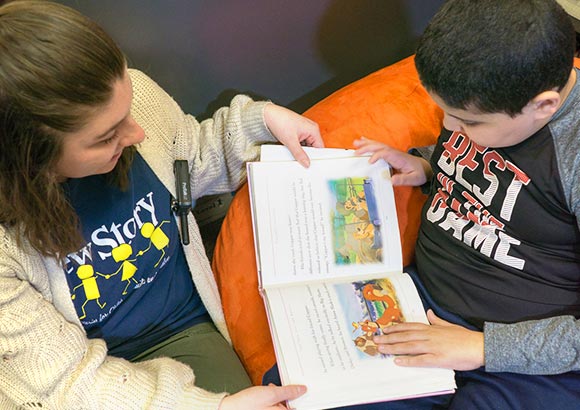 Instruction
Learning is individualized, so those students who show deficits in areas of social-emotional skills, problem-solving, conflict resolution and/or coping skills receive instruction using Common Core standards aligned curriculum infused with social skills programming and social-emotional learning.
Students receive grade-level assessments that drive the individualized academic program. Students not performing on grade level will receive progress monitoring ongoing until the student reaches the appropriate grade level. Teachers utilize differentiated instruction to ensure students receive materials at their current academic level.
Besides modifying academic lessons and differentiating instruction, students receive lessons and real-time instruction drawn from research-based social and emotional learning curriculum. Students receive individual and group counseling as needed based on their IEP. School counselors also facilitate small social skills groups with students demonstrating similar needs.
Learning Environments
Our schools enhance learning opportunities using specially designed spaces. These spaces include STEAM labs, gymnasiums, leisure rooms, libraries/computer labs, and counseling offices.
Our STEAM labs promote integrative learning across science, technology, engineering, art, and mathematics. Materials range from formal science experiments to an array of common items to allow the imagination to drive the project. These labs give students tools and methods for new and creative ways of problem-solving, promoting meaningful collaboration and building resilience.
Leisure rooms give students opportunities to build additional skills in areas of problem-solving, relationship building, conflict resolution, and appropriate social interactions. These rooms are equipped with gaming stations, bean bags, and indoor recreational games. Students' access to the leisure room depends on the level of the system of support they have earned.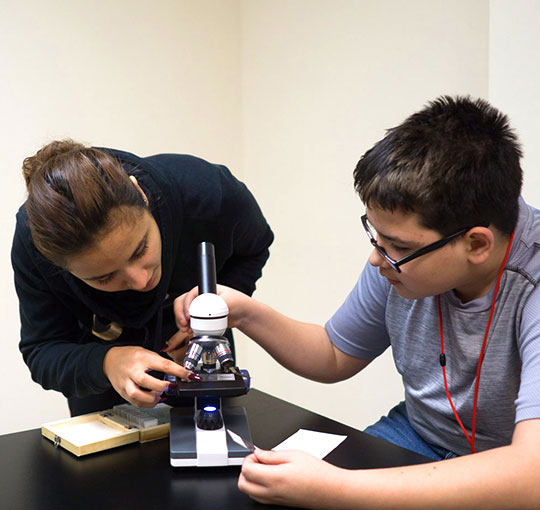 Terms You Will Hear
Common Core

The Common Core state standards are educational standards for the knowledge and skills students in English Language Arts and Mathematics need to achieve at each grade level. Common Core curriculum provides students with the necessary material at each grade level to achieve the educational standards.

Differentiated Instruction

Components of DI include teaching with diverse materials, organizing instruction to meet all learner levels and using individual and small-group instruction. Recognizing each student has individualized strengths and needs, differentiated instruction requires teachers to know their students and provide each one with experiences and tasks tailored to improve their learning.

Progress Monitoring

Progress Monitoring is a process in which data is collected and analyzed regularly to determine the effectiveness of academic instruction. The data is then used to change instruction to increase students' skills and move them closer to their academic goals.

Social-Emotional Learning (SEL)

The process through which students understand and manage their emotions, set positive goals, show empathy for others and establish and maintain positive relationships. SEL instruction is provided weekly using the evidence-based curriculum, role-play and group discussion.

Trauma Informed Care

Trauma informed care is the approach that shifts focusing on what the behavior of concern is, to why it is occurring. Applying this approach includes recognizing the negative impact trauma has in all areas of an individual's life and developing responses to behaviors of concern which are focused on collaboration with the student to determine the root cause of the behavior.

De-escalation

When students are unable to utilize problem solving, conflict resolution, or coping skills successfully, our trained staff provide the opportunity and space for students to deescalate. During the de-escalation process, students will evaluate the root cause of their inappropriate behavioral response, strategize with staff on more appropriate responses and skills, and develop a plan for reintegration into the classroom.

STEAM

STEAM is an acronym for Science, Technology, Engineering, Art, and Mathematics.