Speech and Language Therapy
Many New Story Schools students benefit from our speech and language therapy services. The speech and language team consists of certified Speech Language Pathologists with areas of expertise that address a full range of speech and language disorders. This wide range of knowledge allows us to best meet the needs of students and their unique communication challenges.
Collaborating with the multi-disciplinary team, we tailor our services to meet the student's individual needs. We offer therapy individually, in small groups, or within the classroom setting using research-based intervention approaches.
Skills Addressed in the Following Areas Include (but are not limited to):
Articulation
Receptive Language & Auditory Processing
Expressive Language
Oral Language Development
Augmentative and Alternative Communication
Executive Function Skills (planning, organizing, time management)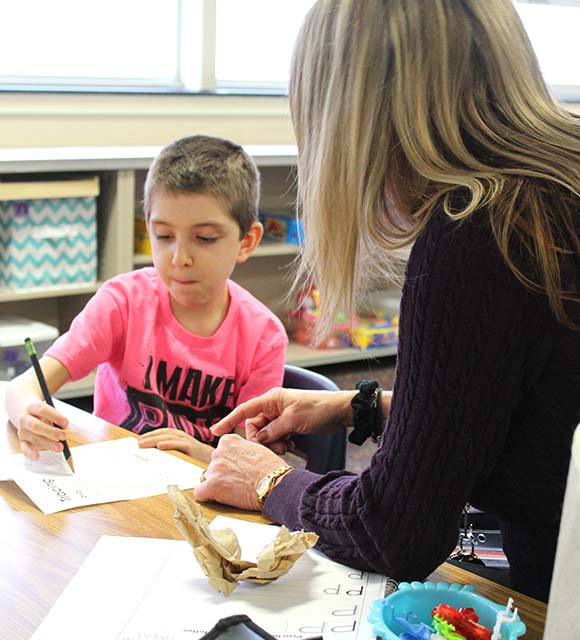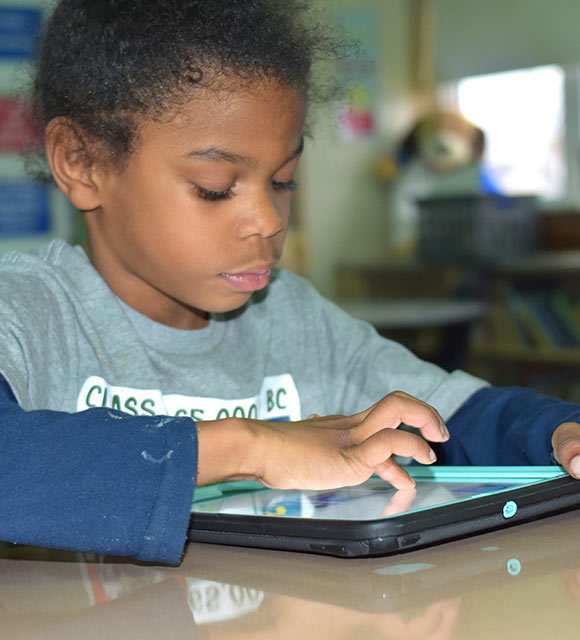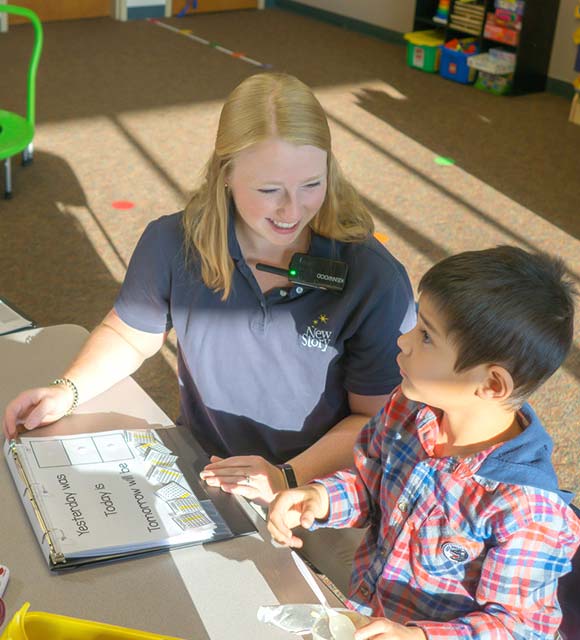 Other Services
Learn more about our other Educational Services and Behavioral and Therapeutic Services below.