About Reading, New Holland Rd
Welcome to our school on New Holland Road in Reading, PA! We take immense pride in offering autistic support for students in grades K-7. Our unwavering dedication ensures that our students receive nothing short of the best, as they truly deserve.
Address
1300 New Holland Road Kenhorst, PA 19607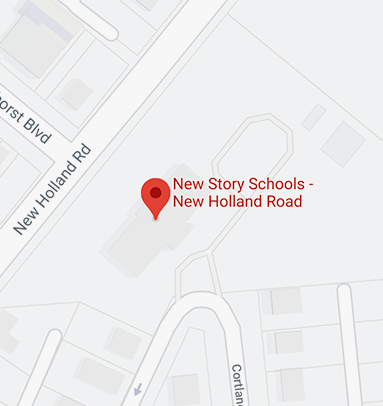 School Leadership

Lauren Millisock, BCaBA, Clinical Supervisor and Brandy Laukhuff, Special Education Supervisor invite you to learn more about this location and the services we provide for students with special education needs.

LAUREN MILLISOCK, BCaBA

Clinical Supervisor

Brandy Laukhuff

Special Education Supervisor

School Services

We are happy to offer on-site:

Sensory Room
Occupational Therapy
Speech Therapy
Counseling
Gymnasium

Student/Family Handbook

Each New Story Schools location offers a handbook to inform our students and families of the policies and procedures in place to achieve safe, efficient, and well-operated schools.

Cada ubicación de New Story Schools ofrece un manual para informar a nuestros estudiantes y sus familias sobre las políticas y procedimientos establecidos para lograr escuelas seguras, eficientes y bien operadas.

School Calendar

Please download New Holland Road's school calendar to view important dates for this location.
School Gallery
There is always something happening at New Story Schools!