About Monroeville
Welcome to our school in Monroeville, PA, located just outside of Pittsburgh! We take pride in offering autistic and emotional support for students K-12, utilizing an exciting urban setting and a rich education program to foster holistic development in every aspect of our students' lives.
Address
715 Bilberry Road, Monroeville PA 15146
Populations Served
K-12
Emotional Support
Autistic Support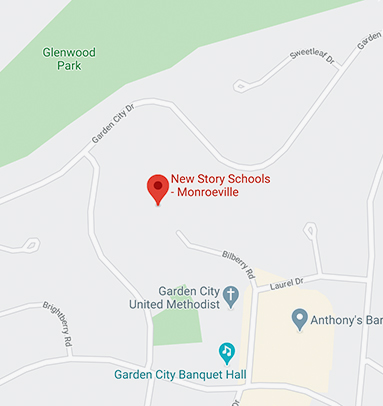 School Gallery
There is always something happening at New Story Schools!