Blog
Meet Dani: Passionate Learner
Posted: April 24, 2023 | Written By: Katie Fitzgerald | Category: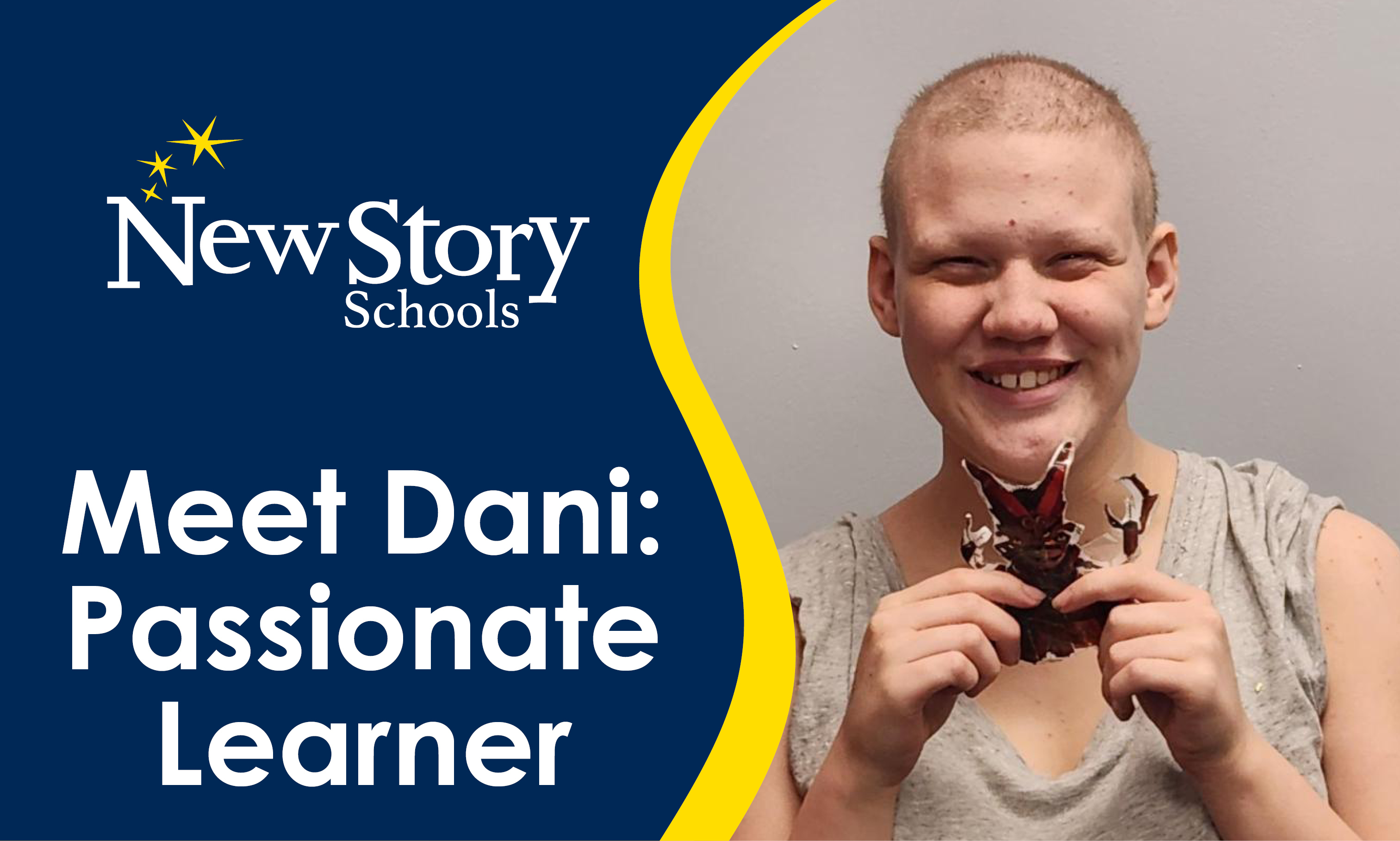 Dani: Age: 17, Grade: 10
Campus: Indiana, PA
Loves: Animals, geckos, snakes, Godzilla, cars, trucks, building things, helicopters, robotics, art. Dani has a ton of interests and passions.
Siblings: Two.
Interested In: Creative endeavors in both the arts and sciences. She likes to color and do art, but also make robots and build things.
Favorite Teacher: Ms. Cheri Shultz. Dani described her as 'a wonderful woman – she's cool and the best teacher in the world!'
Currently Learning: About dinosaurs in preparation for the Science Fair, where she'll be creating a diorama with dinos like T-Rex.
Future Plans: Robotics engineer.
Big Wins: Dani has been with New Story Schools since elementary school. She has been working really hard to reach Natural Stage, which would give her more responsibilities and privileges at school. She will be able to take part in activities like participating in the student council, planning and running events for other students like the school's recent carnival, and serving as a leader in the school.
Want to be notified of new articles and resources from New Story Schools? Click here to submit your email and opt into our newsletter.