Blog
Meet Hunter: Future Entrepreneur Transitioning Back to District
Posted: April 26, 2023 | Written By: Katie Fitzgerald | Category: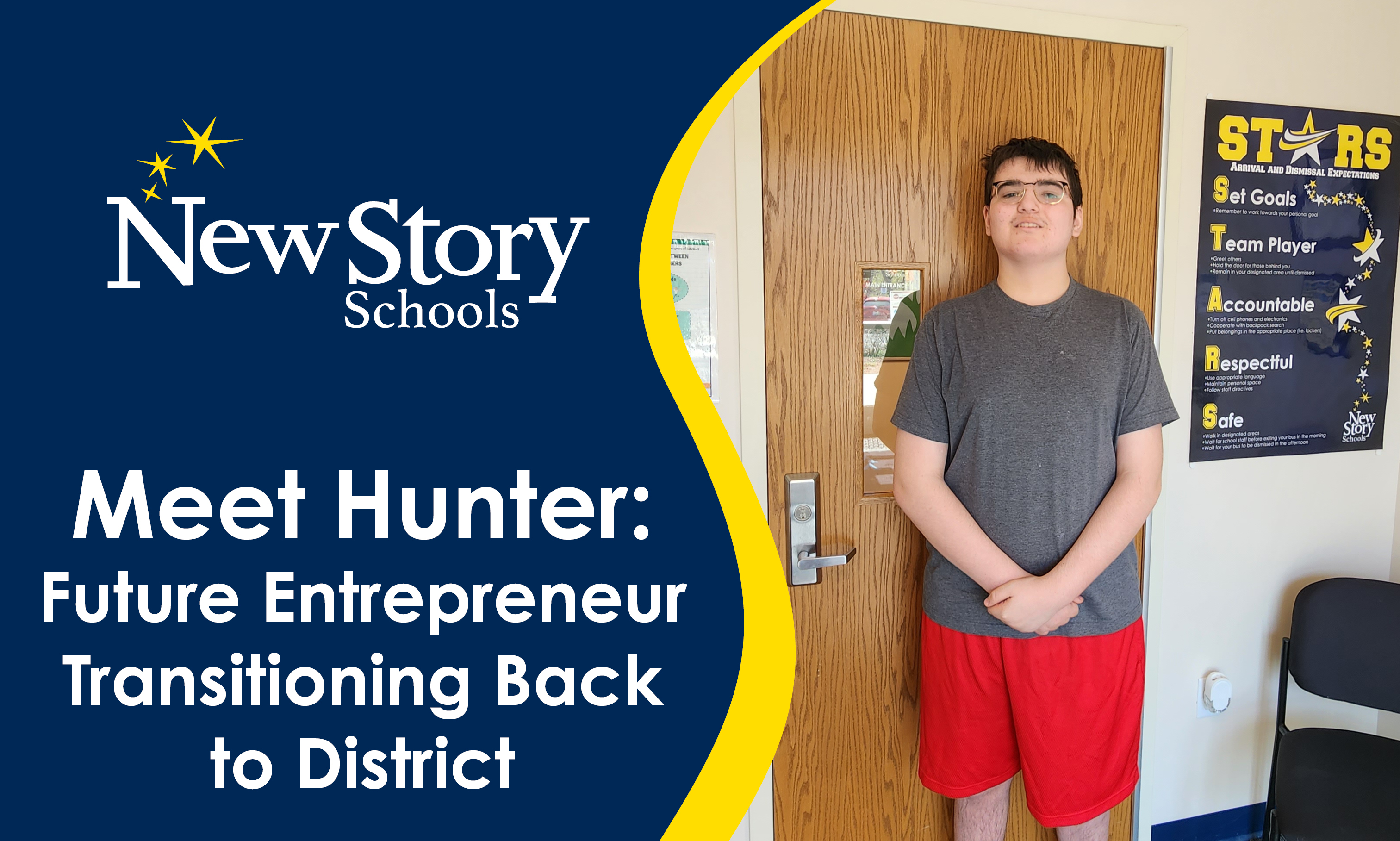 Hunter: Age: 16, Grade: 10
Campus: State College, PA
Loves: Gaming. Hunter has beat the game Elden Ring several times!
Siblings: Identical twin and six-year-old 'baby brother'
Interested In: Sports, playing football and watching State College football, listening to books
Favorite Teacher: Ms. Michelle
Currently Learning: Reading a book in English class about families migrating to different countries
Future Plans: Attend college and receive a degree in Business with the goal of starting his own company. He wants to follow in the footsteps of his grandfather who also was an entrepreneur.
Big Wins: Hunter is taking two classes back at his home high school in the morning and finishing out his school day at New Story Schools. After two years at New Story Schools, he's excited to transition back to his public school where his twin brother also goes!
Want to be notified of new articles and resources from New Story Schools? Click here to submit your email and opt into our newsletter.