Blog
Meet Zachary: Straight A Student and Shoe Enthusiast
Posted: April 06, 2023 | Written By: Lauren Douglas | Category: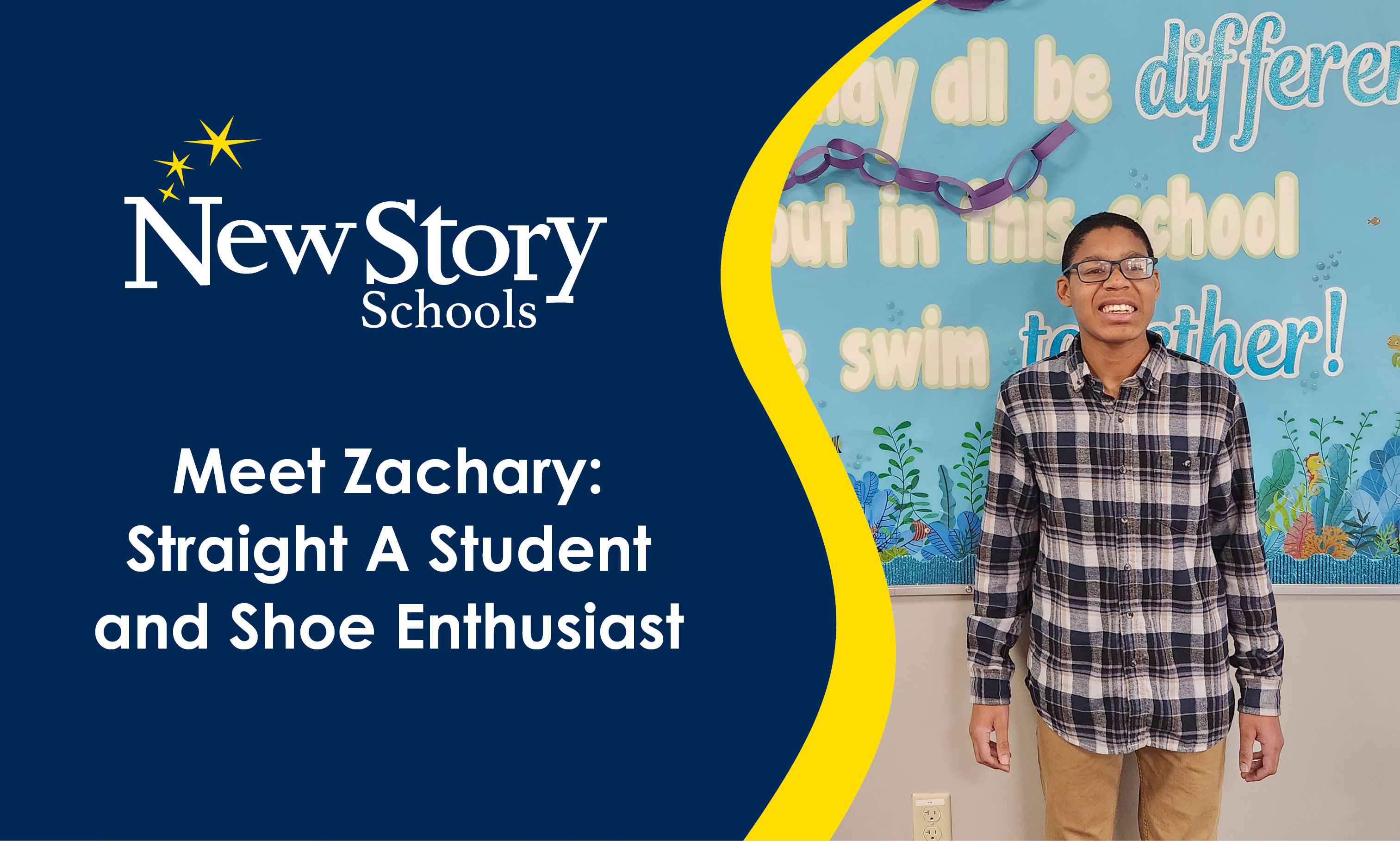 Meet Zachary
Zachary: Age 16, Grade 9
School: New Cumberland campus.
Loves: Basketball, Adidas shoes, and both watching the movie cars and playing with cars.
Siblings: One brother and five sisters.
Favorite subject: Science, where he's currently learning about cheetahs and how they hunt for food. This winter, he also made crystals out of laundry detergent in the school's STEAM lab.
Favorite teachers: Ms. Lakisha, Ms. Natalie, Ms. Justine.
Future plans: Work at a shoe store, specifically Famous Footwear.
Big wins: Over his past two years at New Story Schools, Zach has seen incredible growth. He's matured, is routinely listening, and following directions, and is a straight A student! He's doing so well, that he's getting ready to transition back to his public school in the fall.
Want to be notified of new articles and resources from New Story Schools? Click here to submit your email and opt into our newsletter.