Blog
A Day in the Life of a Special Education Supervisor
Posted: March 28, 2023 | Written By: Drew Delligatti | Category: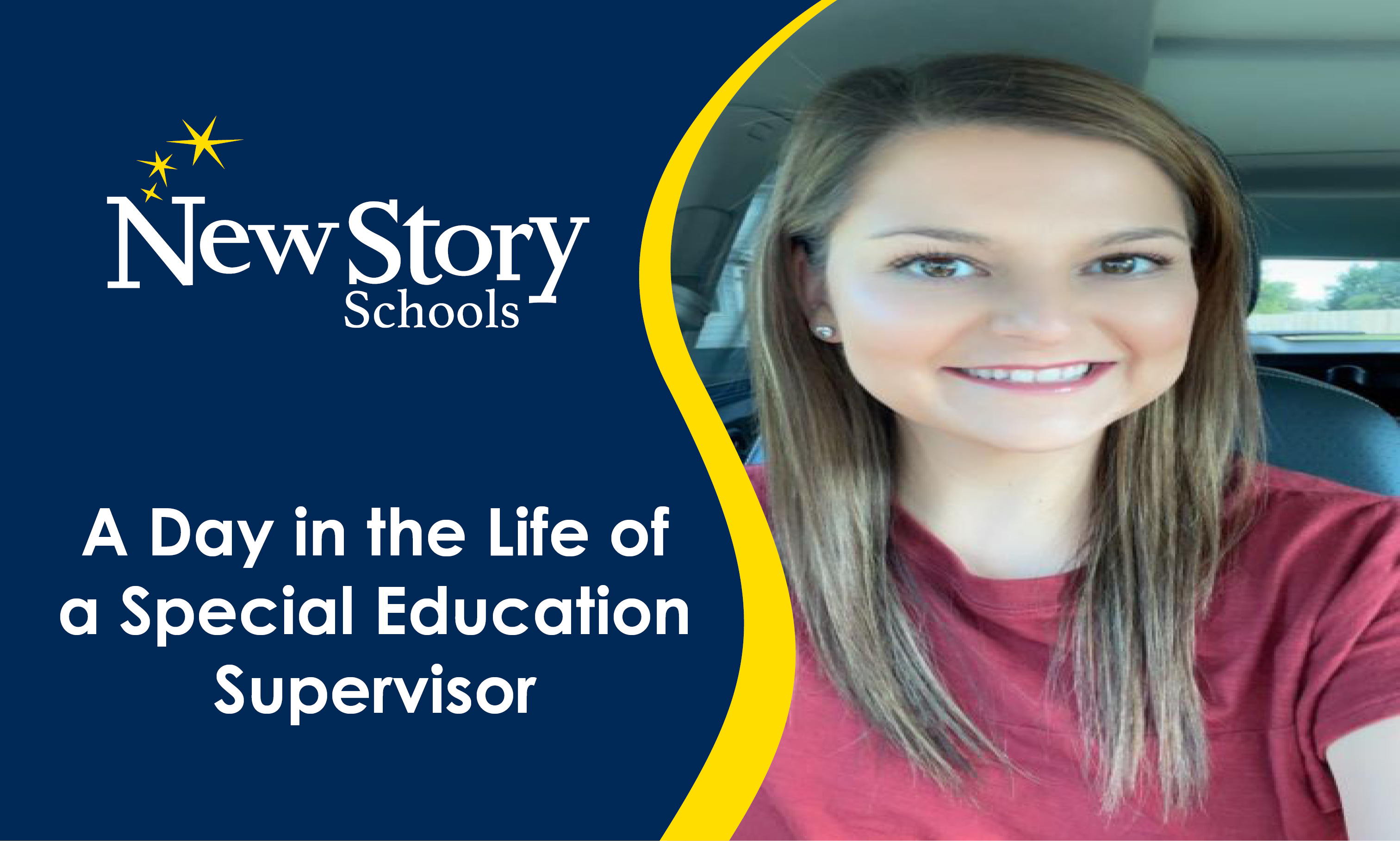 Cassie Hudec is a Special Education Supervisor at New Story Schools Throop, PA campus. Learn more about what a day in the life as a special education supervisor is for Cassie.
What was your career trajectory? How did you end up at New Story Schools?
I have been in education for 11 years. I'm originally from Pennsylvania and then I moved to Virginia. I've been living in Virginia for the past nine years and then I moved home. When I left Virginia, I got my degree in administration. When I returned to Pennsylvania, I knew I wanted to go into administration. However, I needed a steppingstone. I was familiar with New Story Schools, and it seemed like a good fit, including being a small, tight-knit community. The school I worked at in Virginia had a similar environment that I fell in love with, so I knew this would be a place I could thrive. When I saw that the similar type of environment at the Throop campus, I jumped right in.
What is your day-to-day role like as a special education supervisor?
I think every day is different. Some days I'm the substitute teacher. Some days I am the administrative representative in Individualized Education Plan (IEP) meetings, and some days I'm doing paperwork, answering emails, and making phone calls. Other days, I'm jumping into classrooms as needed, helping the teachers and the staff in there with whatever I can, offering breaks when I can, offering an extra set of hands, making lunches, taking kids to the bathroom.
What is something you look forward to everyday?
I love the people I work with. I think they're great. I love the kids. I think every day with them is an adventure. You never know what you're going to get with them. I just love coming in. It really is like a family here. It's very close too. Everyone relies on each other, and we just make it work and at the end of the day, you have those inside jokes that you can only make with the people you work with because they are the only ones that are in the same situations that you are. I think it takes a special kind of environment to make that work.
What has been your favorite memory so far working at New Story Schools?
A favorite memory that I have here I keep going back to is I really enjoyed walking in the day of the winter dance. Some of my staff members had decorated it and I saw how above and beyond they went to make it so special for the kids. It was beautiful, the work that they put in, just so that it was memorable for them. And it was after school hours. They put their heart and soul into making these beautiful decorations for these students and making it this lavish thing that would really be a memory for them. How much hard work and how much dedication was put into making it so special for the kids was incredible.
What makes you proud of the work you do?
I'm proud that I'm passing along the knowledge that I have to my teachers and to my staff here. Even if I just help them a little bit with either understanding how IEP's work or how the process of reevaluations work, or how to document something on paperwork or just lend an ear to trying to help problem solve a kid's behavior. I like to think that in the knowledge I'm sharing, mentoring and support I'm providing, they can grow as leaders themselves.
Is there any advice you could give to someone who is also looking to pursue a career in special education?
I would tell them that it's such a rewarding career. There are times when it feels like a lot, it's busy, it's chaotic and it's stressful, but it's so rewarding, and the benefits outweigh the deficits so much. To really see the growth of the students and the dedication of your employees and how much they put forth every day just makes it all worth it. So, I think special educators are their own breed. They're rock stars.
Want to be notified of new articles and resources from New Story Schools? Click here to submit your email and opt into our newsletter.