News
Rivermont and Your Life ABA to Host Chase City Job Fair Targeting Principal and Teachers
Posted July 13, 2022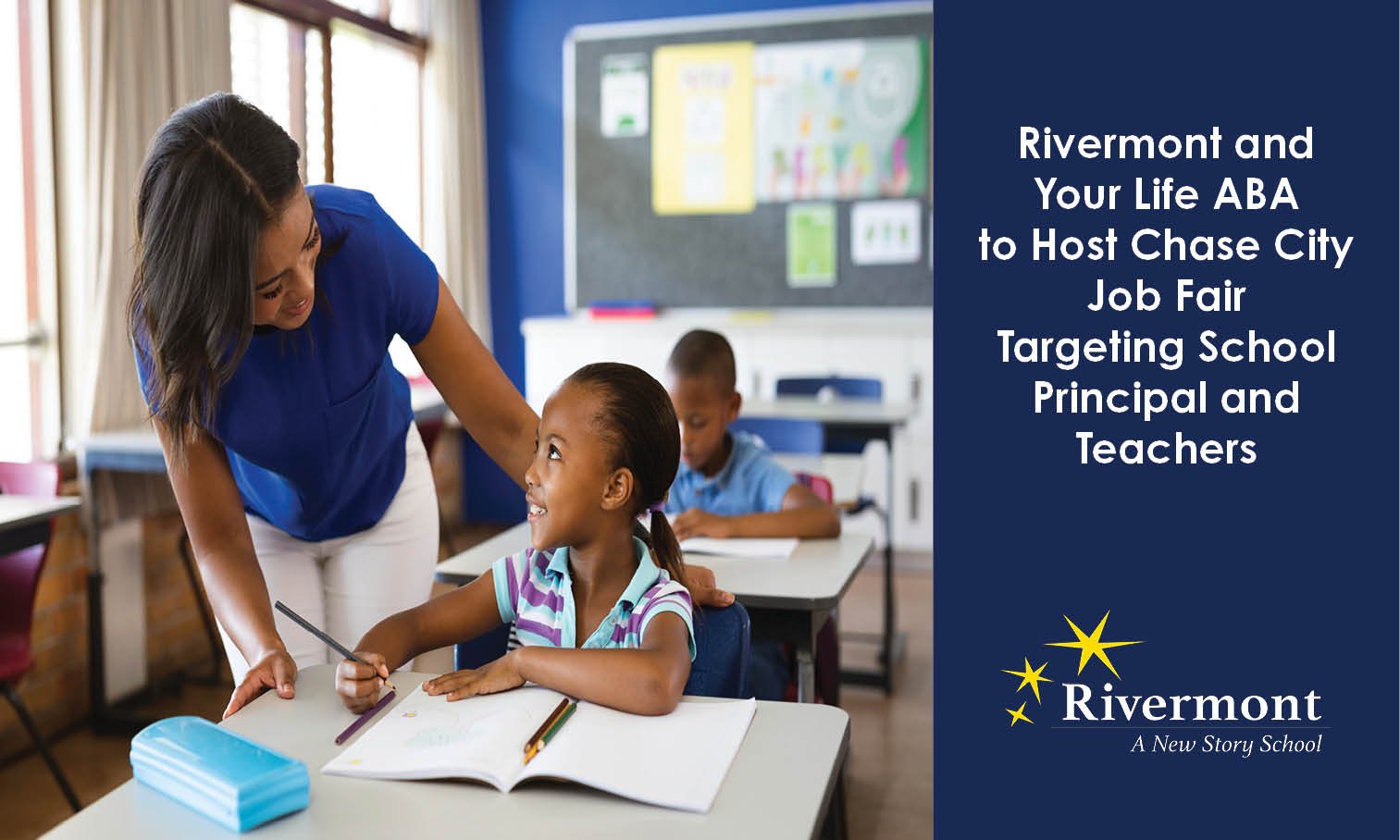 Rivermont Schools and Your Life ABA are hosting a job fair at our Rivermont campus in Chase City, Virginia, and we are seeking qualified individuals to join our teams! The job fair will take place on Wednesday, July 13th from 4pm to 6pm at 633 N. Main Street, Chase City, VA 23924.
We are hiring for several different positions, including School Principal and Special Education Teachers. Those applying for School Principal will be required to have skills in budgeting, crisis intervention, curriculum development, employee relations, management, and student information systems as well as have a master's or better in Education or Special Education. The ideal candidate for a Special Education Teacher will have a Virginia Department of Education License or be eligible for a License or Provisional License. Three years teaching experience working with children with behavior or learning disorders is preferred.
Rivermont and Your Life ABA Employees will receive competitive pay and benefits including:
Medical, Dental, Vision, and Health Savings Account (HSA)
Company-paid Short-Term Disability and Life Insurance
Voluntary Life Insurance, Long-Term Disability, Hospital, and Accident Coverage
Paid time off and paid holidays
Tuition reimbursement
401K with 100% vested company contribution
Healthcare, dependent care, and commuter Flexible Spending Accounts (FSA)
Employee Assistance Program (EAP)
Wellness Incentive Program
Employee Discount Program
Rewards program which allows you to earn points to purchase items
Rivermont, A New Story School, and Your Life ABA are part of the New Story family of schools and clinics, and a leading provider of special and alternative education and mental health services for children and young adults with serious and complex challenges.
Rivermont Schools' programming includes traditional academic coursework along with transition programming, individual and group counseling, and therapeutic academic and behavioral support, providing a school experience with more support for grades K-12. Your Life ABA offers therapeutic and clinical services for clients three-years-old and above, with a specific focus on Applied Behavior Analysis (ABA) therapy. Your Life ABA provides daytime clinics, after-school clinics, daytime home- telehealth options, and parent training—allowing families to choose the one that best suits their needs and personal situation.
Our mission is to help children with autism spectrum disorder and other developmental delays live the best, most meaningful lives and write new stories of success. Come write your new career story with us!
Visit https://newstoryjobs.com to learn more