News
New Story Schools Sponsors NBC4's 'The Autism Puzzle'
Posted April 06, 2023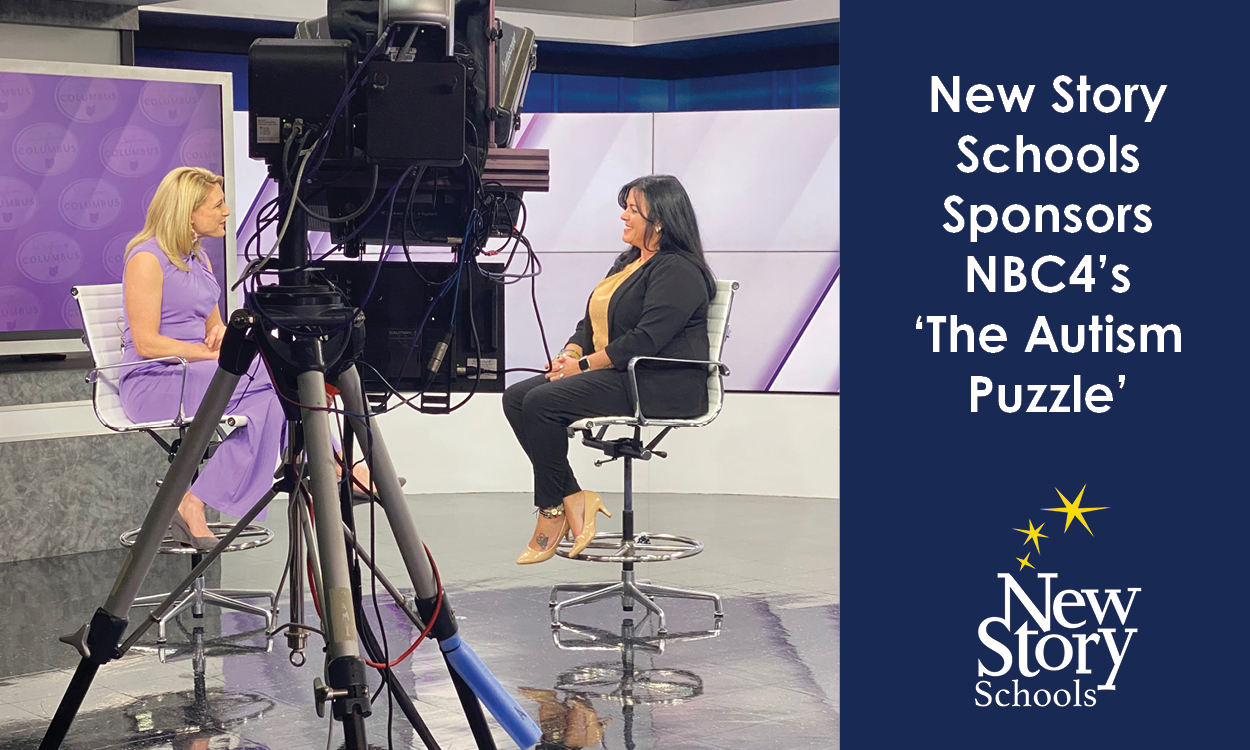 On Thursday, April 6, NBC4 Columbus held their annual special, "The Autism Puzzle," which encourages autism awareness and acceptance in a variety of ways. Host and NBC4 anchor Jerod Smalley discussed topics such as general information about autism spectrum disorder (ASD), tips for transition into the workplace, and how local artists on the spectrum express themselves in various forms. 
New Story Schools was a proud sponsor of this year's event and participated in a couple of unique opportunities as part of the partnership. Director of Community Partnerships Cole Dunlevy participated in the resource phone bank and answered questions related to ASD while the special aired.  
"To successfully support our students, it is important that we serve as a resource for the communities they are a part of. This special is a great opportunity to reach new members of the Columbus community and support our shared goal of autism awareness and acceptance," said Cole. 
Prior to the special, Senior Vice President of Operations Dr. Jill Blanchard was featured on Daytime Columbus and discussed New Story Schools' role as a community partner in Ohio. In case you missed it, the segment can be viewed here.