Events
Open Interviews -- DuBois, Indiana, Monroeville & State College
Wednesday, December 1, 2021 at 3 PM - 5 PM EST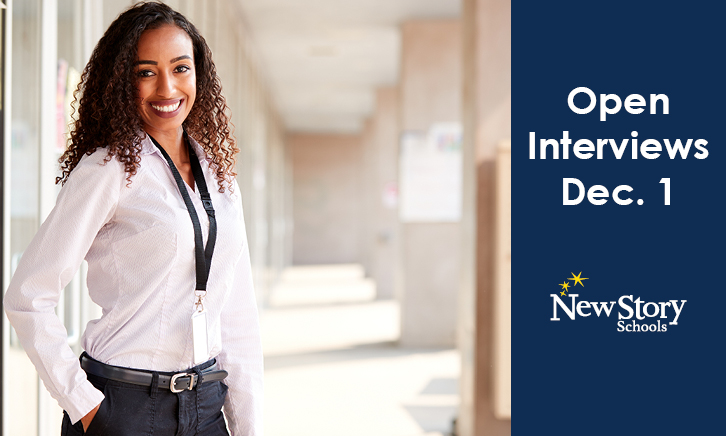 We're hosting open interviews at our DuBois, Indiana, Monroeville and State College locations on Wednesday, Dec. 1, from 3-5 p.m. Join us at any of these locations and get the chance to meet with our staff regarding open positions such as Special Education Teacher, Academic and Behavior Support Staff, Speech Therapist, and more! Follow the link below to see a list of job openings.
Job Openings: https://newstoryschools.com/careers 
If you are planning on joining us for an interview, please feel free to apply to one of the job openings listed on our careers page.
-New Story Schools DuBois -- 460 Jeffers Street, DuBois, PA 15801
-New Story Schools Indiana -- 334 Philadelphia Street, Indiana, PA 15701
-New Story Schools Monroeville -- 715 Bilberry Road, Monroeville, PA 15146
-New Story Schools State College -- 675 Elmwood Street, State College, PA 16801