News
Rivermont, Your Life ABA Kick Off Construction on Potential Northern Neck, VA Location
Posted May 05, 2022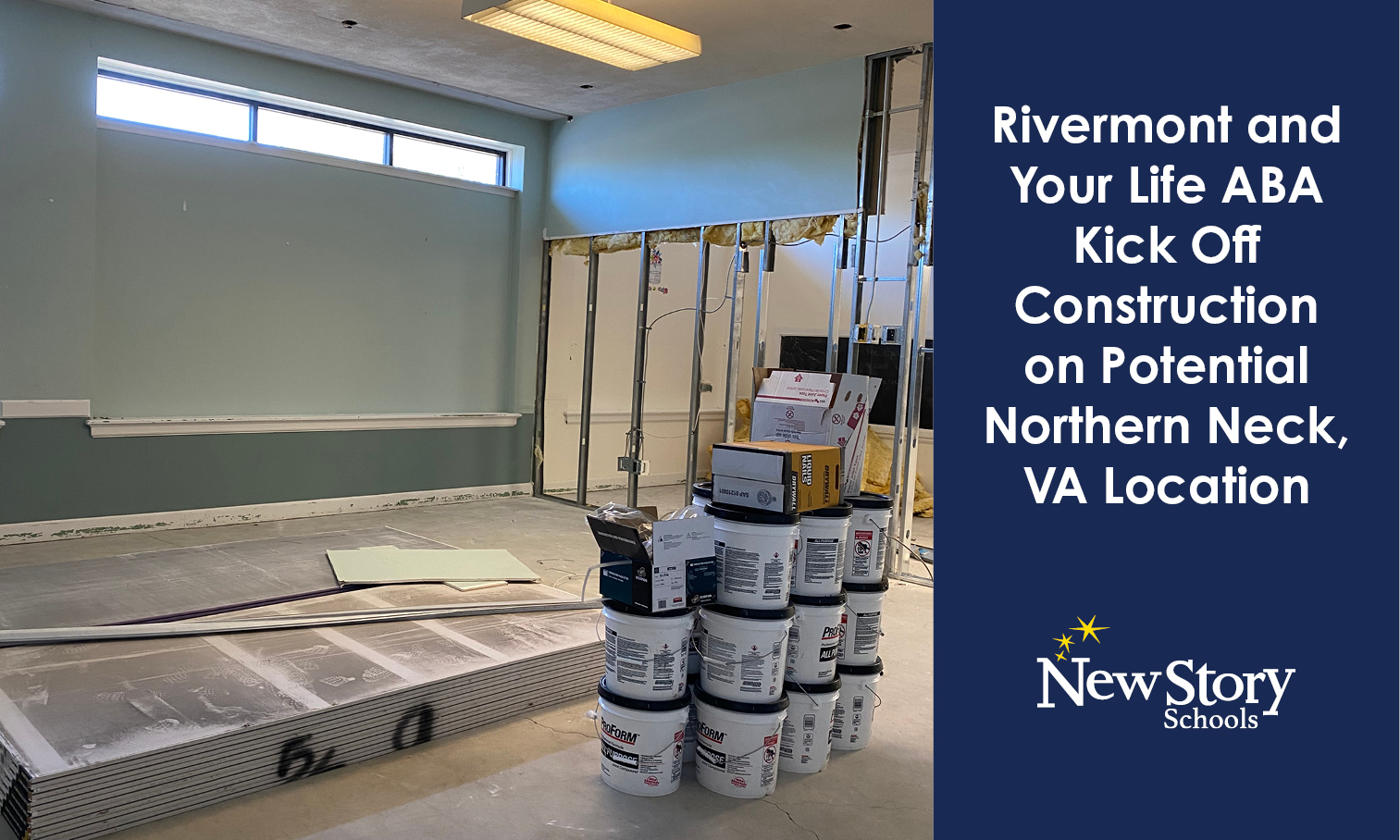 Rivermont, A New Story School, along with Your Life ABA is excited to announce that we are opening a potential new school and clinic in Northern Neck, VA, and construction is officially underway.
Rivermont Schools, a division of New Story Schools, offers learners with autism or emotional support needs with a high school experience with more support, attention, and services through offerings like individual and group counseling, sensory room, transition programming, and more.
The potential new school location will be well-equipped to serve the following populations:
Autism

Developmental Delay

Emotional Disability

Intellectual Disability

Multiple Disabilities
Other Health Impairment

Specific Learning Disability

Speech or Language Impairment

Traumatic Brain Injury

Hearing Impairment
The new school building will feature:
Nearly 11,000 Square Feet

Individual and Group Counseling
Sensory Room

Transition Program

Therapeutic Academic and Behavioral Support

Licensed Behavior Analyst

Licensed School Therapist
Reading Room

Playground

Virtual Learning Capabilities

Life Skills Apartment

Community Involvement/Volunteering
Your Life ABA will also be opening a new clinic on-site. Your Life ABA, a New Story company, aims to help build a community enriched with quality services and supports and to meet the unique and exceptional needs of the individuals we support.
This new clinic will include the following elements:
After-School Clinics
Many of our clients receive great support during the school day, but their needs don't end when the final bell rings. Our clinics are offered each evening to provide easy scheduling and access to therapy for families.
Daytime Home-Based Therapy
We are pleased to offer In-Home ABA services in the Northern Virginia area. We service children in their homes or in a daycare or private school setting as needed. Inquire today regarding the towns and cities we are currently able to offer!
Telehealth
We're all used to a connected, digital world. We're excited that our services need not be delivered solely in a clinic setting for families that find telehealth convenient and appropriate.
Parent Training
As a part of our other services, or as a standalone offering, we work with parents and caregivers to help understand the needs of a child and best practices in meeting those needs.
Construction for both began in April 2022 and is projected to be finished over the summer of 2022. Be sure to check back in for more updates in the future.
Head to our websites to find more information about these new locations by clicking the following links.
https://newstoryschools.com/locations-overview/virginia/rivermont-northern-neck
https://www.yourlifeaba.com/locations-overview/northern-neck