Northern Neck
Welcome to Northern Neck, VA! Surrounded by the beauty of Chesapeake Bay, our campus thrives within a close-knit community. The city of Warsaw takes pride in the positive impact and academic achievements that our K-12 students with autism and emotional disabilities have in our region.
Address
414 Main Street, Warsaw, Virginia 22572
Fax: 804-802-5595
Populations Served
K-12
Autism
Developmental Delay
Emotional Disability
Intellectual Disability
Multiple Disabilities
Other Health Impairment
Specific Learning Disability
Speech or Language Impairment
Traumatic Brain Injury
Hearing Impairment
Orthopedic Impairment
Visual Impairment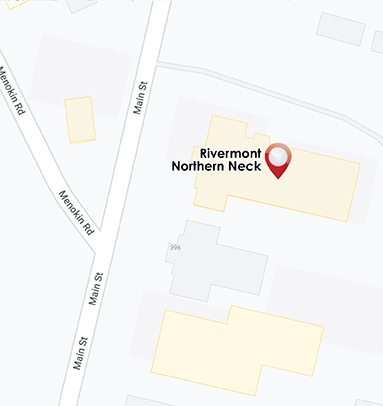 School Leadership

Ms. Natasha Bailey, Principal, invites you to learn more about this location and the services we provide for students with special education needs.

Ms. Natasha Bailey

Principal

School Services

We are happy to offer on-site:

10 Classrooms
Individual and Group Counseling
Sensory Room
Transition Program
Therapeutic Academic and Behavioral Support
Licensed Behavior Analyst
Licensed School Therapist
Reading Room
Playground
Virtual Learning Capabilities
Life Skills Apartment
Community Involvement/Volunteering

School Calendar

Please download Northern Neck's school calendars to view important dates for this location.