News
New Story Schools Charity Drive Making Strides
Posted December 03, 2021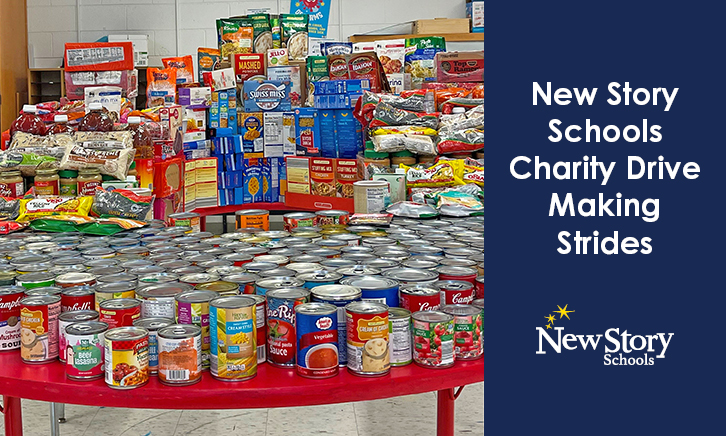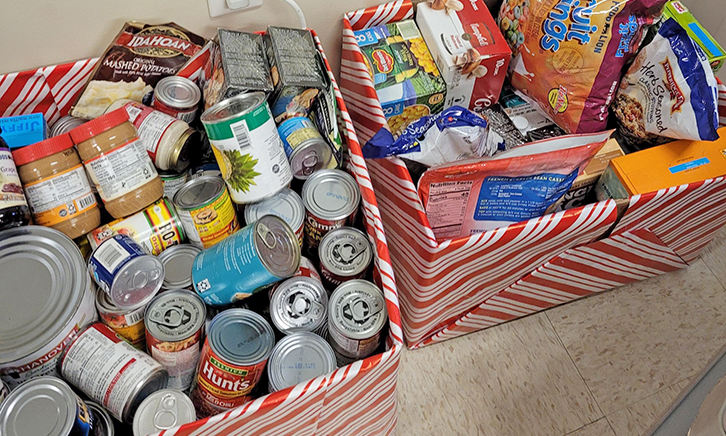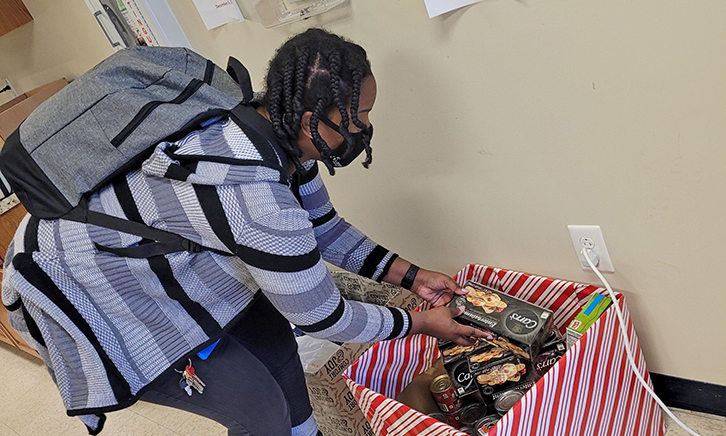 We have been hard at work collecting donations for our company-wide charity drive this holiday season.  
Numerous donations of canned goods, boxed mac' and cheese, ramen noodles, and many other non-perishable items have been given by staff, students, and their families. Our Rivermont location in Greater Petersburg has collected more than 1,000 items to be donated to the Dinwiddie County Foodbank this week!  
Below is a list of our locations still accepting donations and the foodbanks they are working with. If you're interested in donating or are in need of more information, contact us or the administrator at your local school. 
New Story Schools Monroeville, PA -- Allegheny Food Bank 

New Story Schools Berwick, PA -- various 
New Story Schools Wyoming, PA -- various 

New Story Schools State College, PA -- various 

New Story Schools Throop, PA -- St. Francis of Assisi Soup Kitchen 

New Story Schools Selinsgrove, PA -- various 

New Story Schools Carlisle, PA -- Project Share 
New Story Schools Perkiomen Ave. (Reading, PA) -- Helping Harvest Berks 

New Story Schools New Holland Rd. (Reading, PA) -- Helping Harvest Berks 

New Story Schools New Cumberland -- Central PA Food Bank 

New Story Schools Lancaster, PA -- Lancaster County Food Hub 

New Story Schools Harrisburg, PA -- Central PA Food Bank 
River Rock Academy Sinking Spring, PA -- Helping Harvest 

River Rock Academy Amity, PA -- St. Pauls UCC 

River Rock Academy Carlisle, PA -- Project Share 

River Rock Academy Shiremanstown, PA -- various  

Rivermont Fredericksburg, VA -- Fredericksburg Regional Food Bank 
Rivermont Rockbridge, VA -- Blue Ridge Food Bank 

Rivermont Hampton, VA -- Virginia Peninsula Foodbank 

Rivermont Danville, VA -- God's Storehouse 

Rivermont Roanoke Southwest, VA -- The Rescue Mission 

Rivermont Roanoke Southeast, VA -- Saint Francis House Food Pantry 
Rivermont Lynchburg North, VA -- Parkview Mission 

Rivermont Lynchburg South, VA -- Parkview Community Mission 

Rivermont Greater Petersburg, VA -- Dinwiddie County Foodbank 

Rivermont Tidewater -- Eastern Shore Chapel 

Sage Alliance Paramus, NJ -- Social Service Association of Ridgewood 
Sage Alliance Princeton, NJ -- Trenton Area Soup Kitchen