News
New Story's DuBois School Holds Thanksgiving Food Drive
Posted November 18, 2021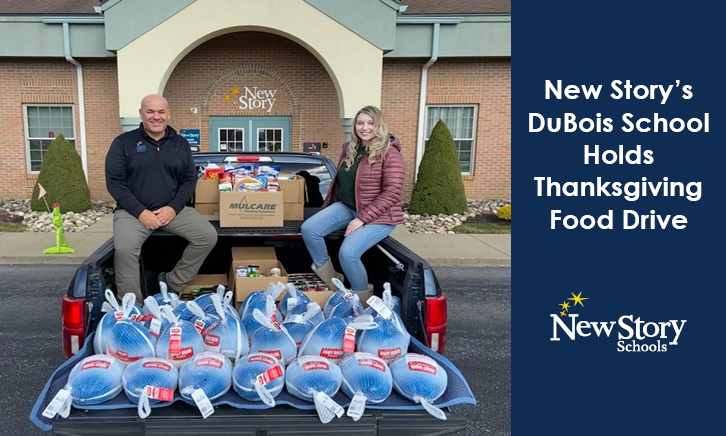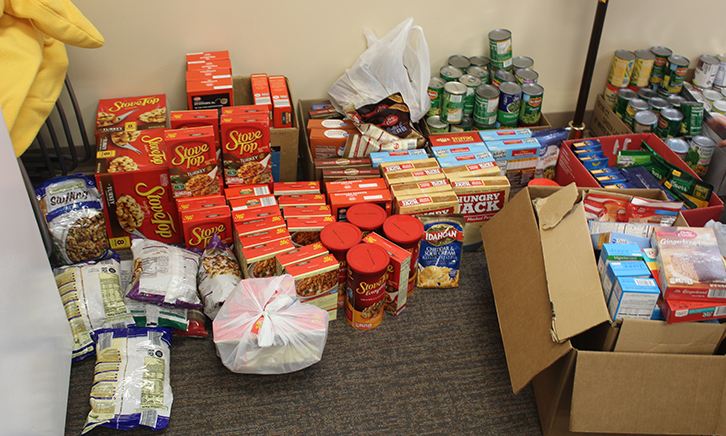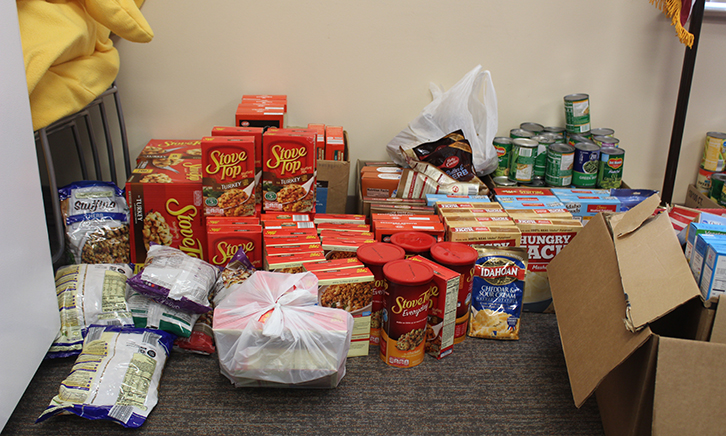 New Story Schools DuBois has teamed up with local radio station Sunny 106 to hold a Thanksgiving in a Box food drive throughout the first few weeks of November. So far, the school has collected numerous parts of thanksgiving meals, including turkeys, stuffing, mashed potatoes, cranberry sauce, canned vegetables, green beans, corn, gravy and more!
A large donation came from local business Mulcare Pipeline Solutions, who donated 32 turkeys and five boxes of food!
In addition to this food drive, New Story is holding a company-wide charity drive for the holiday season. Below is a list of our participating locations and the foodbanks they are working with. If you're interested in donating or are in need of more information, contact us or the administrator at your local school.
 New Story Schools Monroeville, PA -- Allegheny Food Bank
New Story Schools Indiana, PA -- Chevy Chase Community Center and ICCAP
New Story Schools Berwick, PA -- various
New Story Schools Wyoming, PA -- various
New Story Schools State College, PA -- various
New Story Schools Throop, PA -- St. Francis of Assisi Soup Kitchen
New Story Schools Selinsgrove, PA -- various
New Story Schools Carlisle, PA -- Project Share
New Story Schools Wyomissing Blvd. (Reading, PA) -- Helping Harvest Berks
New Story Schools Perkiomen Ave. (Reading, PA) -- Helping Harvest Berks
New Story Schools New Holland Rd. (Reading, PA) -- Helping Harvest Berks
New Story Schools New Cumberland -- Central PA Food Bank
New Story Schools Lancaster, PA -- Lancaster County Food Hub
New Story Schools Harrisburg, PA -- Central PA Food Bank
River Rock Academy Spring Grove, PA -- York County Food Bank
River Rock Academy Sinking Spring, PA -- Helping Harvest
River Rock Academy Amity, PA -- St. Pauls UCC
River Rock Academy Carlisle, PA -- Project Share
River Rock Academy Shiremanstown, PA -- various 
New Story Schools Columbus, Ohio -- Mid Ohio Food Collective
Rivermont Fredericksburg, VA -- Fredericksburg Regional Food Bank
Rivermont Rockbridge, VA -- Blue Ridge Food Bank
Rivermont Hampton, VA -- Virginia Peninsula Foodbank
Rivermont Danville, VA -- God's Storehouse
Rivermont Roanoke Southwest, VA -- The Rescue Mission
Rivermont Roanoke Southeast, VA -- Saint Francis House Food Pantry
Rivermont Lynchburg North, VA -- Parkview Mission
Rivermont Lynchburg South, VA -- Parkview Community Mission
Rivermont Greater Petersburg, VA -- Dinwiddie County Foodbank
Rivermont Tidewater -- Eastern Shore Chapel
Sage Alliance Boonton, NJ -- Loaves and Fishes Community Food Pantry
Sage Alliance Paramus, NJ -- Social Service Association of Ridgewood
Sage Alliance Princeton, NJ -- Trenton Area Soup Kitchen
New Story Headquarters Baltimore, MD -- Helping Up Mission