News
Emotional Support Resources -- Cleveland, Ohio
Posted October 08, 2021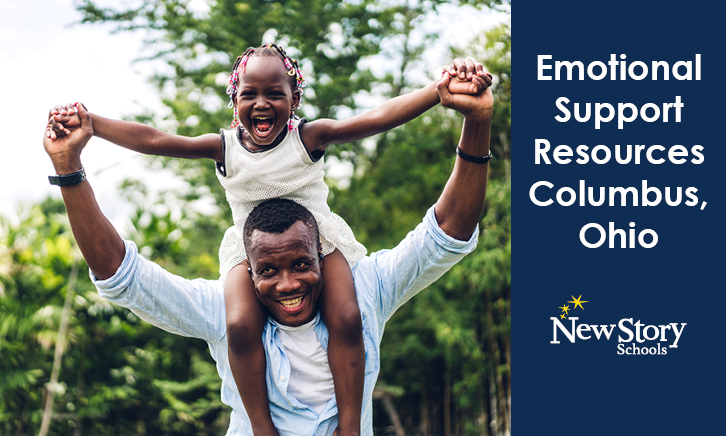 New Story Schools prides itself on being a part of the vast and vibrant special education community in the areas that we serve. However, we know that, for most families, the need for services and support rarely ends with the school day. Luckily, most areas offer a lot of additional services for emotional support.
For our families in Cleveland, Ohio, here are just a few ideas for resources.
Community Resources:
NAMI Greater Cleveland serves residents across the Greater Cleveland region with free mental health support, online groups, resources, education and community events. Visit https://namigreatercleveland.org/ to learn more.
Ohio CareLine is a toll-free emotional support call service created by the Ohio Department of Mental Health and Addiction Services and administered in community settings. Behavioral health professionals staff the line and offer confidential support in times of crisis. Visit to learn more.
Behavioral Health Services of Greater Cleveland provides mental health services including couples counseling, family counseling, individual counseling, mental health issues and recovery and psychology services. Visit https://behavioralhealthservicesogc.com/covid-19-resources/ to learn more.
Frontline Service provides services to end homelessness, prevent suicide, resolve behavioral health crises and overcome trauma. Visit https://www.frontlineservice.org/ to learn more.
Center for Behavioral Health (Cleveland Clinic) promotes healthier, more productive lives through the prevention, evaluation and treatment of complex mental health issues and chemical dependency. Visit https://my.clevelandclinic.org/departments/neurological/depts/behavioral-health to learn more.
Fundraisers and Events:
Improving Lives through Wellness, Recovery and Independence
November 10
Online Seminar
Please note that New Story Schools is not affiliated with, nor do we endorse, these services, but simply provide this as a research resource.