News
Elevating Excellence at Rivermont Chase City Back-to-School Open House
Posted August 30, 2023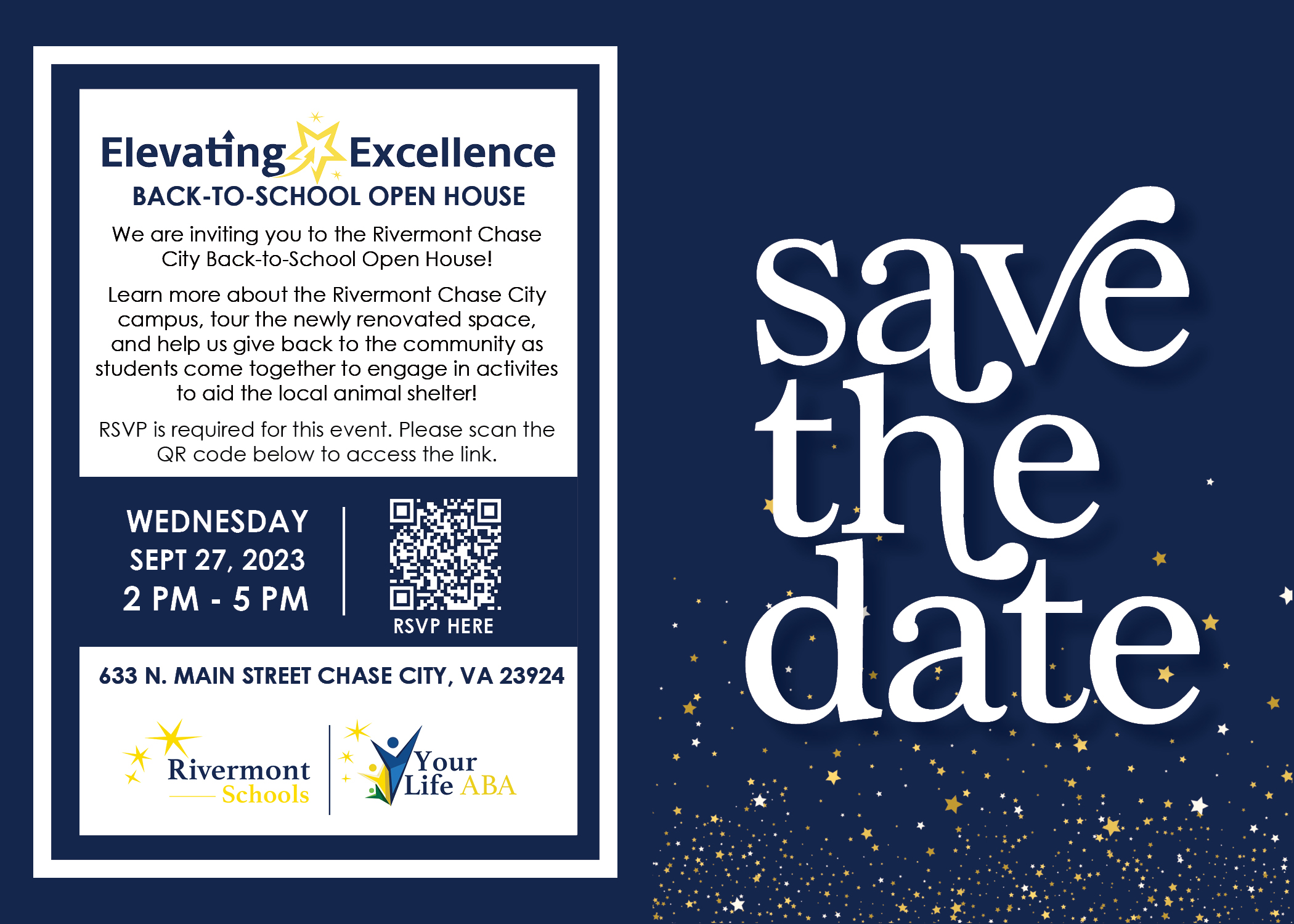 Rivermont Schools' and Your Life ABA Chase City campus is elevating excellence at this year's back-to-school open house. Families, community members, and educators are invited to tour the newly renovated space to learn more about the school and clinic's programs. Attendees will also have the opportunity to help our students give back to the community as they come together to engage in activities to aid a local animal shelter. We hope that you can join us! 
WHAT: Elevating Excellence at Rivermont and Your Life ABA Chase City Back-to-School Open House  

WHEN: Wednesday, September 27, 2023, 2 – 5 p.m.   

WHERE: 633 N. Main Street Chase City, VA 23924 
Located throughout Virginia, Rivermont Schools provide a therapeutic educational program for students ages 5-22 in grades kindergarten through 12 with special needs, including those associated with autism spectrum disorder, behavioral challenges, and difficulty learning in a traditional school setting. Rivermont has a 35-year legacy of providing high-quality and high-impact programs in the Commonwealth.   
Click here to RSVP to the event.