Events
Giving Back: Food Banks in PA
Friday, December 18, 2020 at 9 AM - Saturday, March 5, 2022 at 9 AM EST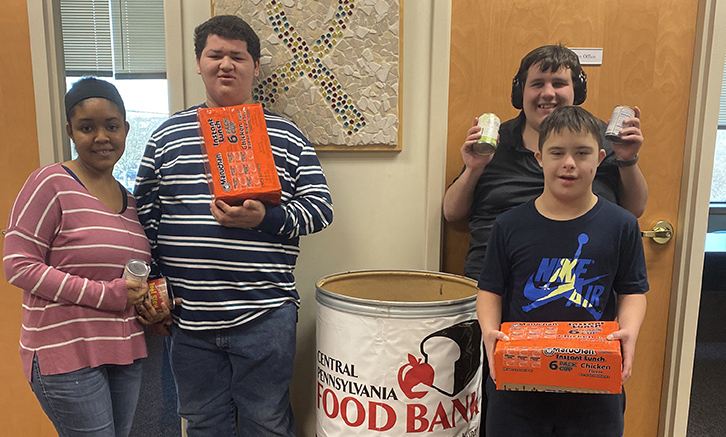 This year was hard. We're all trying to make our way through a storm we weren't prepared for and didn't see coming--some of us are in boats that are still watertight, but some of our boats have been swamped. We're all in the same storm, but we're not all experiencing the storm the same way.
During the holiday season, and year round, New Story Students often participate in food drives, toy drives, or volunteer time at food banks or soup kitchens. This year we've curtailed a lot of that work to keep each other safe, but we thought we'd provide information for the food banks New Story Schools have supported before, and food banks in areas around PA, so that your family can donate if you have the ability to do so. Our communities, our neighbors, our friends and family will need extra help this winter. Let's do what we can so that we all make it through the storm--together.
New Story Schools Supported Food Banks:
Water Street Mission (Lancaster, PA)
York Food Bank (York, PA)
Helping Harvest (Berks County Food bank is now Helping Harvest, serving Berks County)
Central PA Food Bank (Serving Adams, Bedford, Blair, Bradford, Centre, Clearfield, Clinton, Columbia, Cumberland, Dauphin, Franklin, Fulton, Huntingdon, Juniata, Lancaster, Lebanon, Lycoming, Mifflin, Montour, Northumberland, Perry Potter, Snyder, Sullivan, Tioga, Union and York counties)
Chevy Chase Community Center (Indiana, PA)
Dubois Area Food Pantry (Dubois, PA)
Pantries and Food Banks around Pennsylvania:
Eastern Pennsylvania:
Weinburg Northeast Regional Food Bank (Serving Lackawanna, Luzerne, Susquehanna, and Wyoming counties)
The Bloomsburg Food Cupboard (serving Bloomsburg, Central Columbia, Benton, Millville, and Southern Columbia School Districts)
Chester County Food Bank Beyond Hunger (Serving Chester County)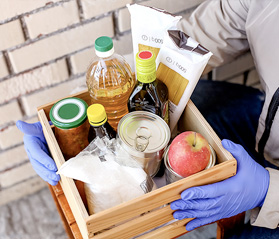 Bucks County Opportunity Council (serving Bucks County)
Central Pennsylvania
South Central Community Action Programs (Supplies and serves pantries in Adams County and Franklin County).
Central PA Food Bank (Serving Adams, Bedford, Blair, Bradford, Centre, Clearfield, Clinton, Columbia, Cumberland, Dauphin, Franklin, Fulton, Huntingdon, Juniata, Lancaster, Lebanon, Lycoming, Mifflin, Montour, Northumberland, Perry Potter, Snyder, Sullivan, Tioga, Union and York counties)
Bedford Food Pantry (serving Bedford County)
Society of St. Vincent de Paul Food Pantry, Community Garden and Food for Families (serving Cambria County)
York Food Bank (Serving York county)
Water Street Mission (Serving Lancaster county)
Western Pennsylvania:
Greater Pittsburgh Community Food Bank (Serving Allegheny, Armstrong, Beaver, Butler, Cambria, Fayette, Greene, Indiana, Lawrence, Somerset and Washington counties)
Armstrong Community Action Agency (serving Armstrong County)
Community Food Warehouse of Mercer County (Serving Mercer County)
Second Harvest Food Bank of Northwest Pennsylvania (Serving Cameron, Clarion, Clearfield, Crawford, Elk, Erie, Forest, Jefferson, McKean, Venango and Warren counties)
Westmorland County Food Bank, Inc. (Serving Westmorland County)
Greater Washington Food Bank (Serving Washington County)