Blog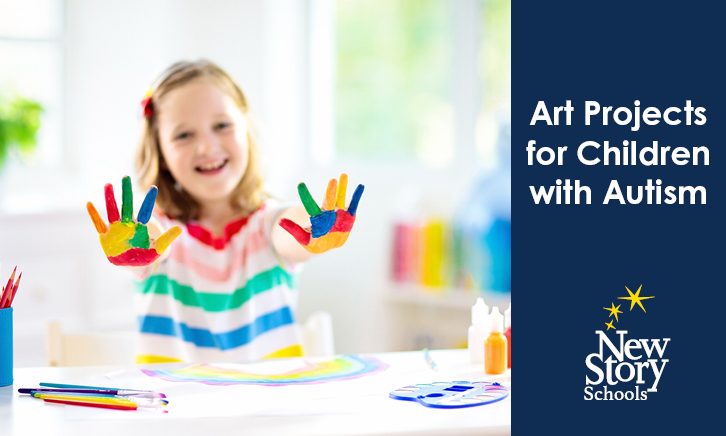 As a parent, you're likely often hearing stories from your children about fun projects they are working on at school. These school projects not only help children learn, but they also aid in stimulating their creativity. Keeping up with the fun and creativity of these projects can be difficult to do at home. If you're looking to keep your children learning and having fun at home, read on for some suggestions of at-home projects.
Mindful Jars
Items needed: plastic jar with a lid, glitter, glitter glue, warm water, food coloring or dish soap
Directions:
Add glue to the jar (note, depending on how fast or slow you want the glitter to go from one end of the jar to the other when turned upside down. The slower the glitter flows the more glue is needed).
Add two tablespoons of glitter.
Fill the rest of the jar with warm water.
Add three drops of food coloring or a teaspoon of dish soap.
The jars help with calming down, work on focusing skills, help to understand and regulate our feelings and emotions, and increase sensory skills.
Puffy Paint
Items needed: shaving cream, food coloring, spoon, paint brush, paper
Directions:
In six bowls or paper plates, add some shaving cream to each bowl or plate.
Add two drops of each food coloring to each plate. Two red with one plate, two blue with one plate, etc. Feel free to mix colors like blue and red to make purple, yellow and blue to make green and red and yellow to make orange.
Once the food coloring is in the shaving cream, mix it up with the spoon.
Take your paint brush and grab some of the shaving cream to paint a picture.
Note: paint will be wet for a little while so it is best to put it aside to dry.
This paint project works on fine motor skills.
Texture Painting
Items needed: acrylic paint, paint brush, sponge, paper bag, fork, paper
Directions:
Add a little acrylic paint to a paper plate.
Take objects like sponges, forks, crinkled up paper bag, etc., to create textures.
Dab the object with paint and dab on the paper to create a painting!
This project helps with fine motor skills and sensory skills.
Kool Aid Clay
Items: 1 cup of flour, ¼ cup salt, 2 tbsp cream of tartar, 1 package of Kool Aid mix, 1 cup of water, 1 tbsp vegetable oil
Directions:
In a large pan combine the flour, salt, cream of tartar and Kool Aid.
Add water and oil, and stir over medium heat for 3-5 minutes.
Once the playdoh mixture comes together, remove from heat and let cool.
You can do this to create several different colors.
Bubble Painting
Items needed: bubbles, food coloring, paper, green marker
Directions:
Add food coloring to a small bottle of bubbles (dollar store bubbles are great!).
Take the wand from the colored bubbles and blow on the paper.
You can draw lines from the groups of bubbles to create bubble flowers.
Hopefully, you and your children can have some fun and learn some things with these at-home activities! A quick online search can always help you find some more, if you run through these ones as well.
Want to be notified of new articles and resources from New Story Schools? Click here to submit your email and opt into our newsletter.