News
Rivermont and Your Life ABA to Host Northern Neck Job Fair Targeting Teachers and Support Staff
Posted June 02, 2022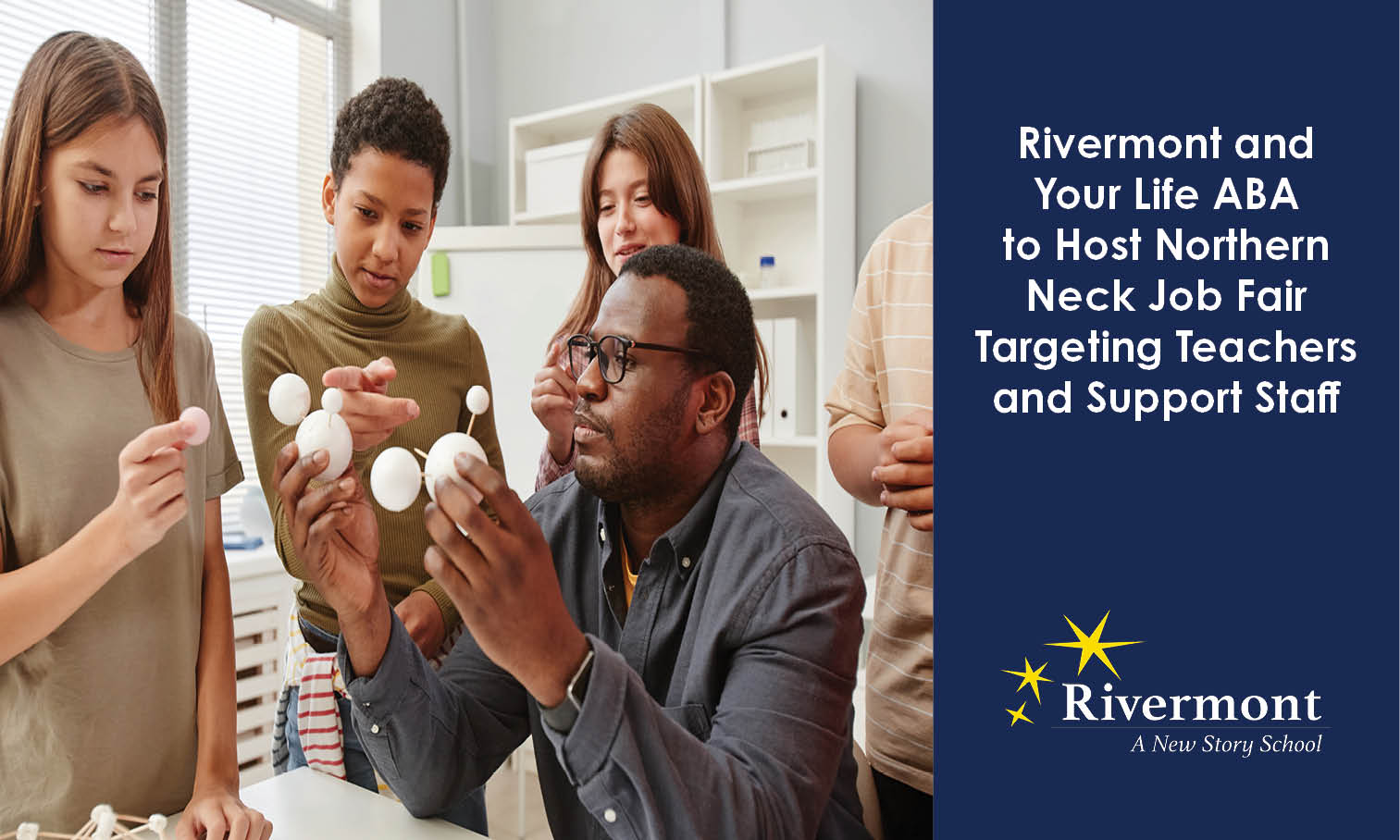 Rivermont, A New Story School, along with Your Life ABA is opening a potential new school and clinic location in Northern Neck, Virginia, and we are seeking qualified employees to join our team.
Rivermont and Your Life ABA will be hosting and participating in a job fair at the Rappahannock Community College Richmond County Public Library on Thursday, June 2 from 3-5 p.m. The address of the library is 52 Campus Dr. Warsaw, VA 22572.
We are hiring for several different positions, including a Licensed Counselor and Mental Health Associate, as well as Special Education Teachers and Support Staff.
To find out more, email recruiter@newstory.com or visit www.newstoryschools.com/careers.