News
New Story Schools Monroeville Students Learn to Make Lava Lamps
Posted October 16, 2020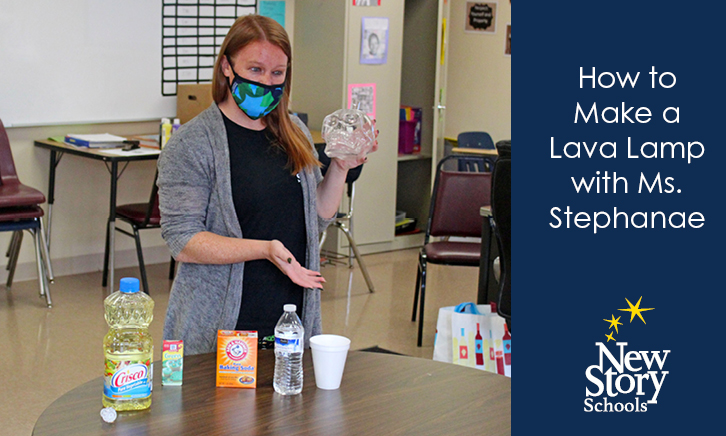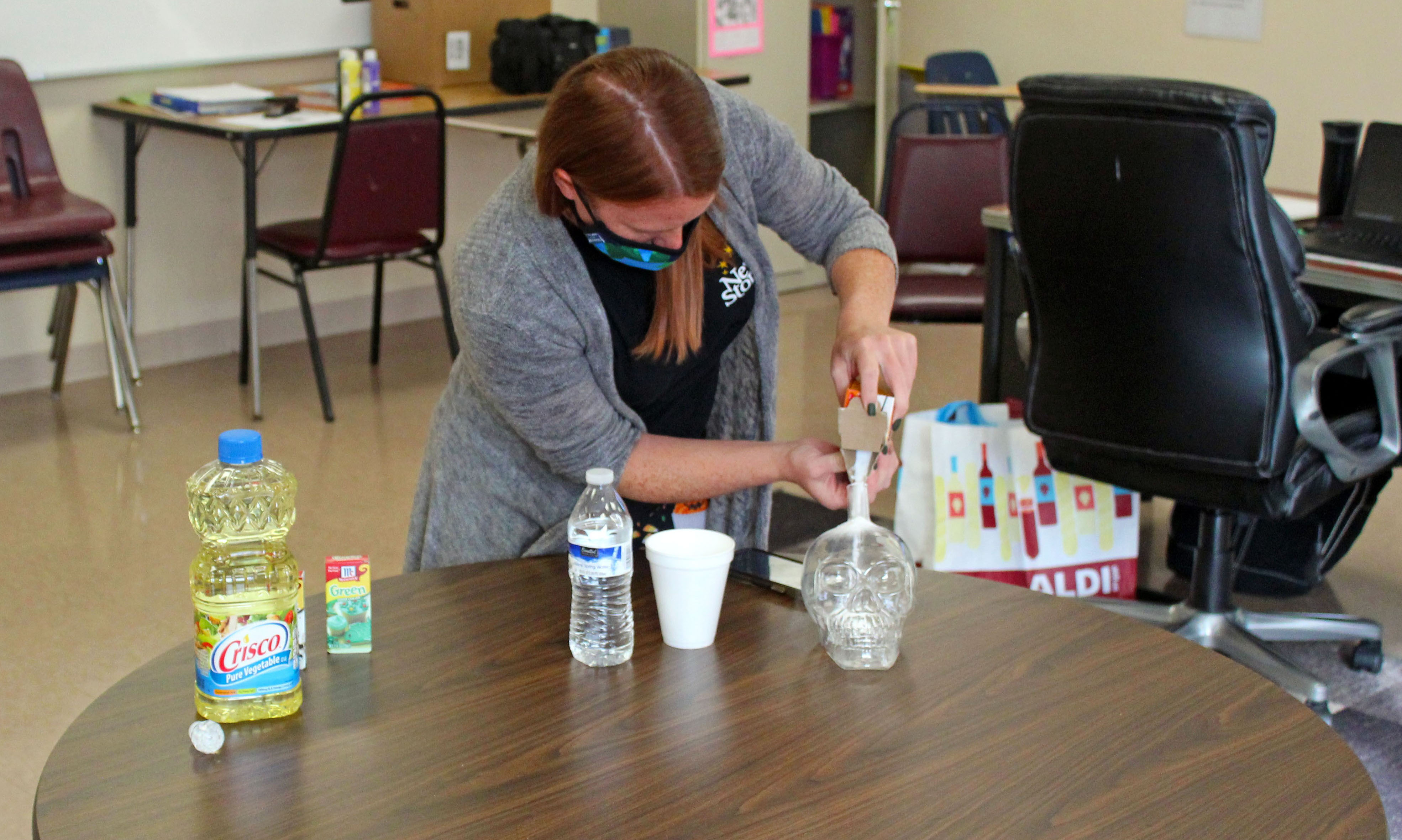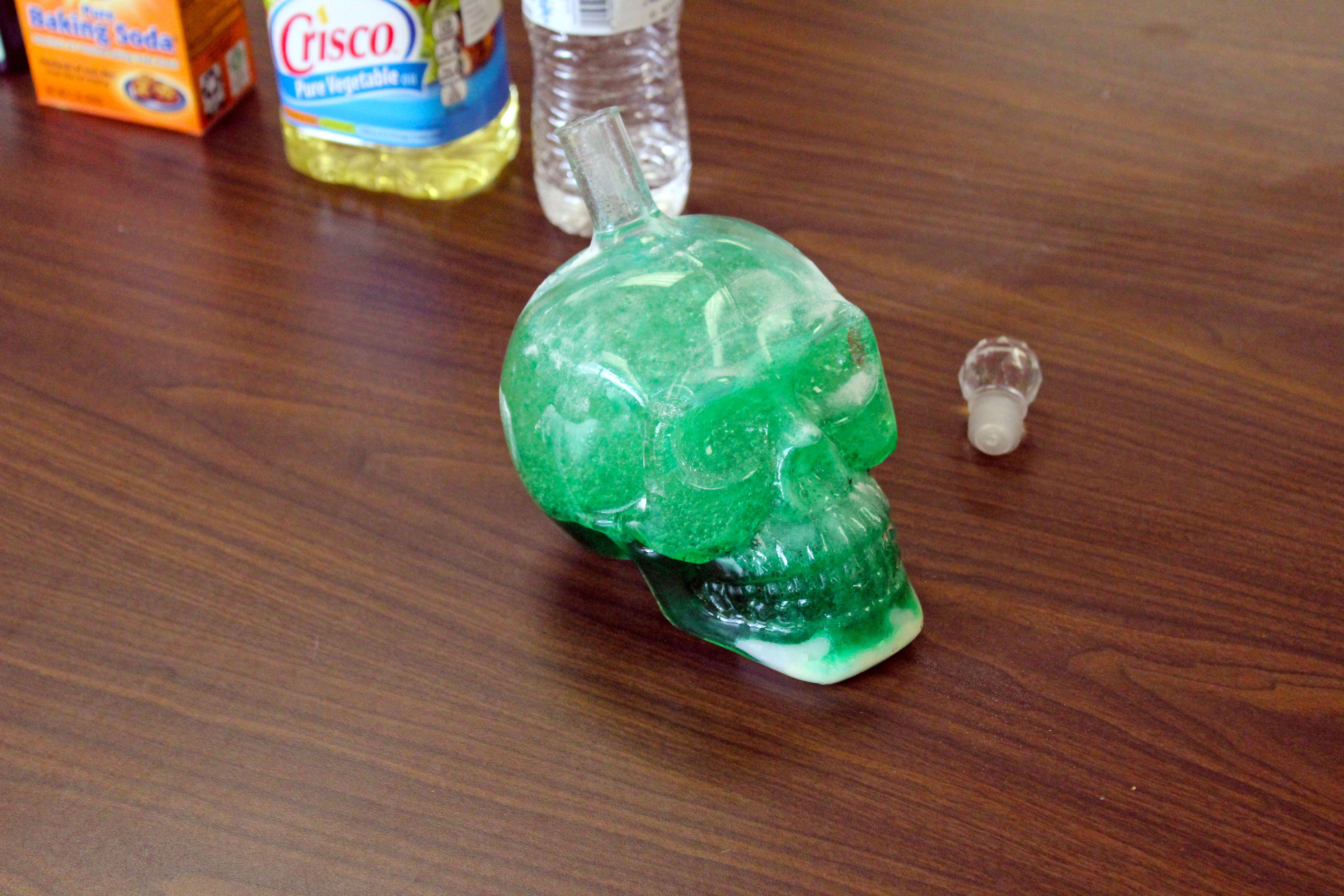 Amidst the COVID-19 outbreak, New Story Schools is finding every possible way to reach students, whether it be through in-person instruction, virtual learning or a hybrid model. This semester, Ms. Stephane, a Special Education Teacher at New Story Schools Monroeville, has been tasked with teaching students in her emotional support classroom (grades 3-7) completely virtually.
Everyone is adapting to the changes, and Ms. Stephanae is making sure to include all the regular subjects, while still leaving time for her students to receive the extra support they need. This full virtual schedule calls for some creativity. Recently, Ms. Stephane and Academic and Behavior Support Staff Ms. Nina got to the subject of science by showing their students how to create a lava lamp. While this is a fun and informative experiment, it's also keeping up with the spooky theme of the upcoming Halloween holiday.
The experiment calls for: a clear vessel (Ms. Stephane used a skull-shaped container), baking soda, vegetable oil, vinegar, and food coloring (the color is your choice!).Mix the ingredients in that order, and you will see bubbles rise from the bottom to top of the container as the liquids separate. The colored dye adds a fun effect to the experiment.
What creative ways have you seen people dealing with virtual learning?
To opt-in to our New Story Newsletter, click here.