News
Anti-Bullying Month
Posted September 28, 2020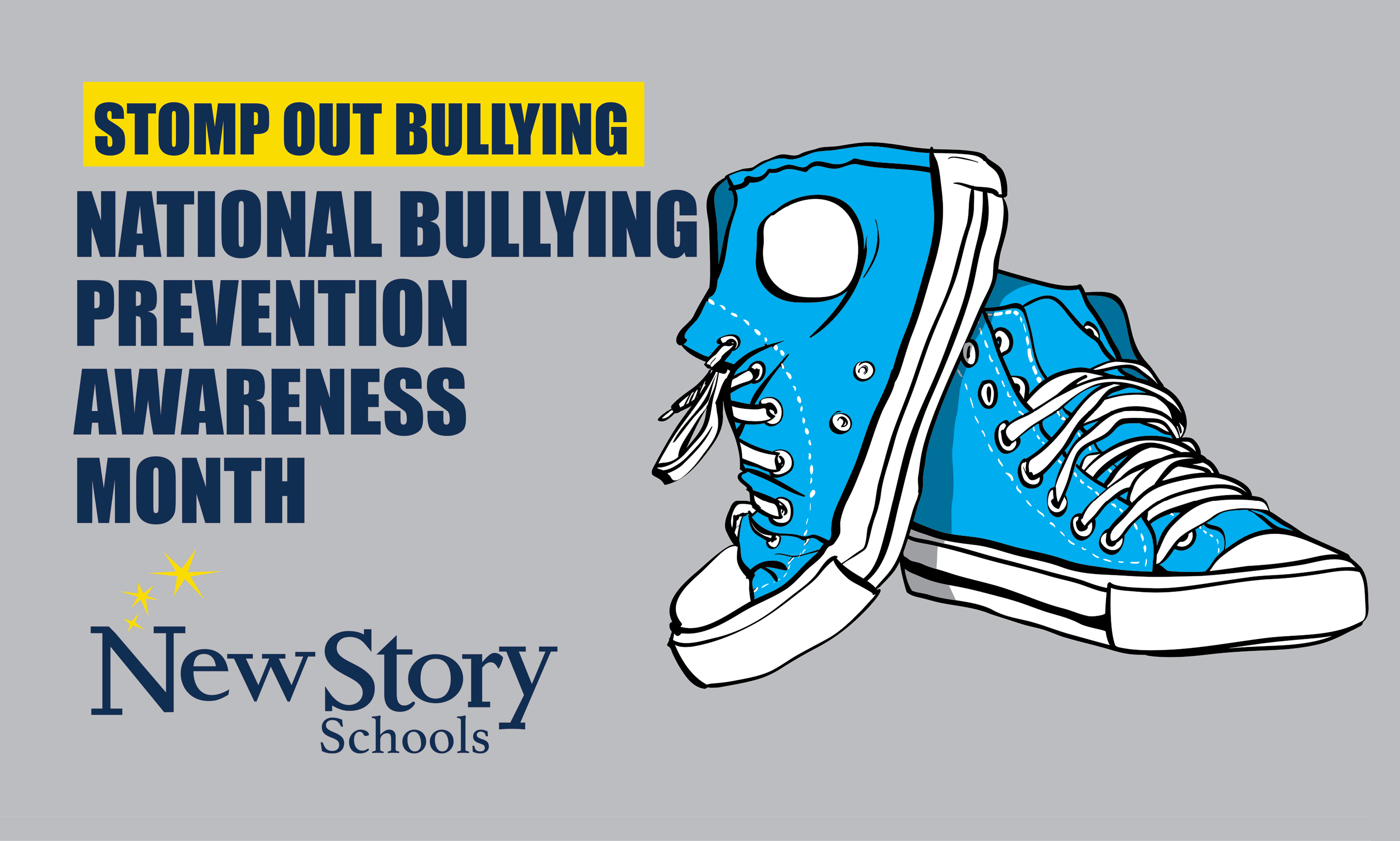 New Story Schools is excited to participate in National Bullying Prevention Awareness Month. We'd like your thoughts and feedback. Write a story, paragraph, or create some artwork that explains how you can help STOMP OUT BULLYING. Think about how you could…
Make a new friend at school
Talk to your friends about what stopping bullying looks like to them
Work with someone who is being bullied find help
Send your entry to info@newstoryschools.com by October 5 and be sure to include your name and which New Story School you attend. We may feature your work on our website. Three students (selected randomly) who submit an entry will receive a $50 Amazon gift card.
Please note that only New Story students in Pennsylvania are eligible.
For more information on National Bullying Prevention Awareness Month, visit https://www.stompoutbullying.org/national-bullying-prevention-awareness-month.