News
New Story Schools Holds Open House at Independence Location
Posted April 04, 2022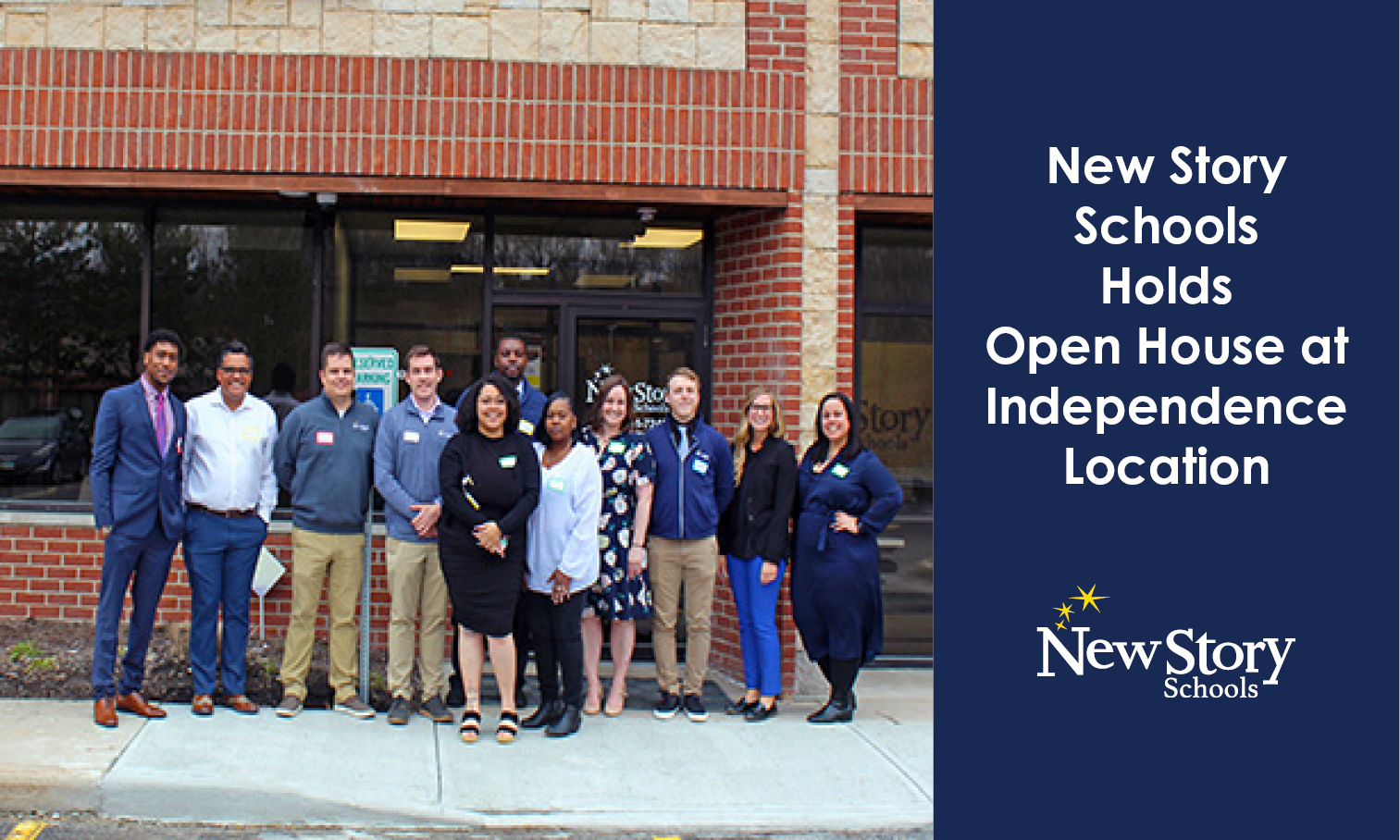 New Story Schools recently held an open house at its newest location in Independence, Ohio to introduce the new campus to the community.
The newly renovated building features 12 classrooms, counseling and therapy rooms, a gymnasium and playground, a staff lounge and a meeting room. The school also boasts a like skills room where students can learn tasks such as cooking, cleaning and doing laundry; a STEAM room where students can work on tasks related to Science, Technology, Engineering, Arts and Math; and a media/game room where students can earn activity time to play their favorite board and video games with their fellow students.
This school allows for amazing opportunities to serve more K-12 students. School services include classrooms for students with special education needs who experience serious and complex behavioral and/or educational challenges, social instruction, counseling, Applied Behavior Analysis (ABA), and a Verbal Behavior Milestones Assessment and Placement Program (VB-MAPP).
"Our Open House event was a great success!" Said Head of School Berry Thompson. "We were able to showcase our new space while sharing our innovative approach to educating students. Our vision for the Independence location is to be a beacon of hope for the special education community of northeast Ohio. Our students and their families are afforded the opportunity to scribe a new story – their story. A story where labels are irrelevant, and barriers are broken. A story where anything is possible. A story that matters!"
This school is the fifth New Story Schools location to open in Ohio. Other Ohio locations include Columbus, Sandusky, Athens and Lancaster. The open house consisted of a ribbon cutting ceremony and a chance for the community to tour the new space while also meeting staff and learning about New Story Schools and the services that we provide.
If you missed the event, but you'd like to know more about New Story Schools or our Independence location, feel free to look around our website or reach out by contacting us.