News
New Story Presents Theme for ESY
Posted March 12, 2021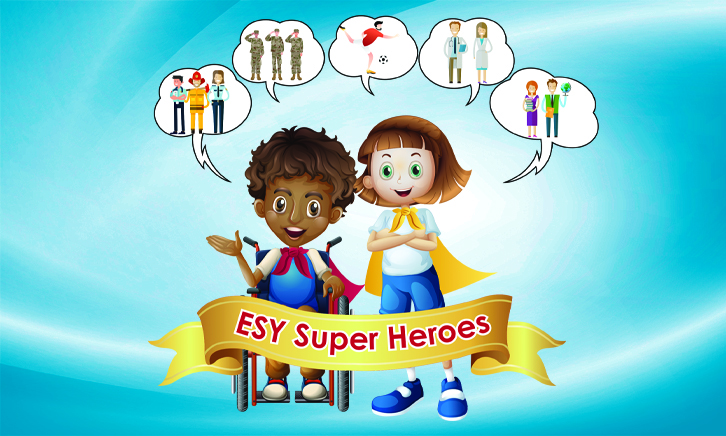 Retaining information over summer, once school lets out, is a challenge for many kids. Major concepts, such as reading comprehension and problem solving, tend to stick, while factual knowledge is washed away by water slides, popsicles and sun.
Each year, New Story Schools offers an Extended School Year (ESY) program to help qualifying students keep their factual knowledge in place and start the next school year strong. Our Monroeville, Indiana, DuBois, and State College locations are excited to announce their ESY theme and plans.
As life slowly starts to return to normal, we still think summer (and even summer school) should be fun! So we'll be structuring our five-week session around a theme of "Heroes!" Each of our students can refine their superhero personas while we step through a look at the heroes in our lives.
Week 1 – Our Helping Heroes: A look at the fire, EMT, and other community heroes that keep us safe from day-to-day.
Week 2 – Military/ Veterans: We'll spend some time thinking of those who defend our country and thanking them for their service.
Week 3 – Sports Heroes: Home run! Touchdown! We'll have some great time outdoors paying homage to the sports figures that inspire us.
Week 4 – Healthcare Heroes: More than ever, we now all understand how much we rely on the doctors, nurses, and medical staff that keep us all safe and healthy, even under trying conditions. And we won't forget a special shout out to our school nurses!
Week 5 – My Heroes: Each child will get to identify and celebrate the heroes in their lives.
Extended School Year for these campuses begins 6/28/21. Many factors go into determining ESY eligibility, but if you haven't already spoken to your child's teacher about it, now is a great time to do so.
Click here to find out more about our ESY program.