Blog
Meet the Principal: Paul Dailey
Posted: December 12, 2022 | Written By: Lauren Douglas | Category: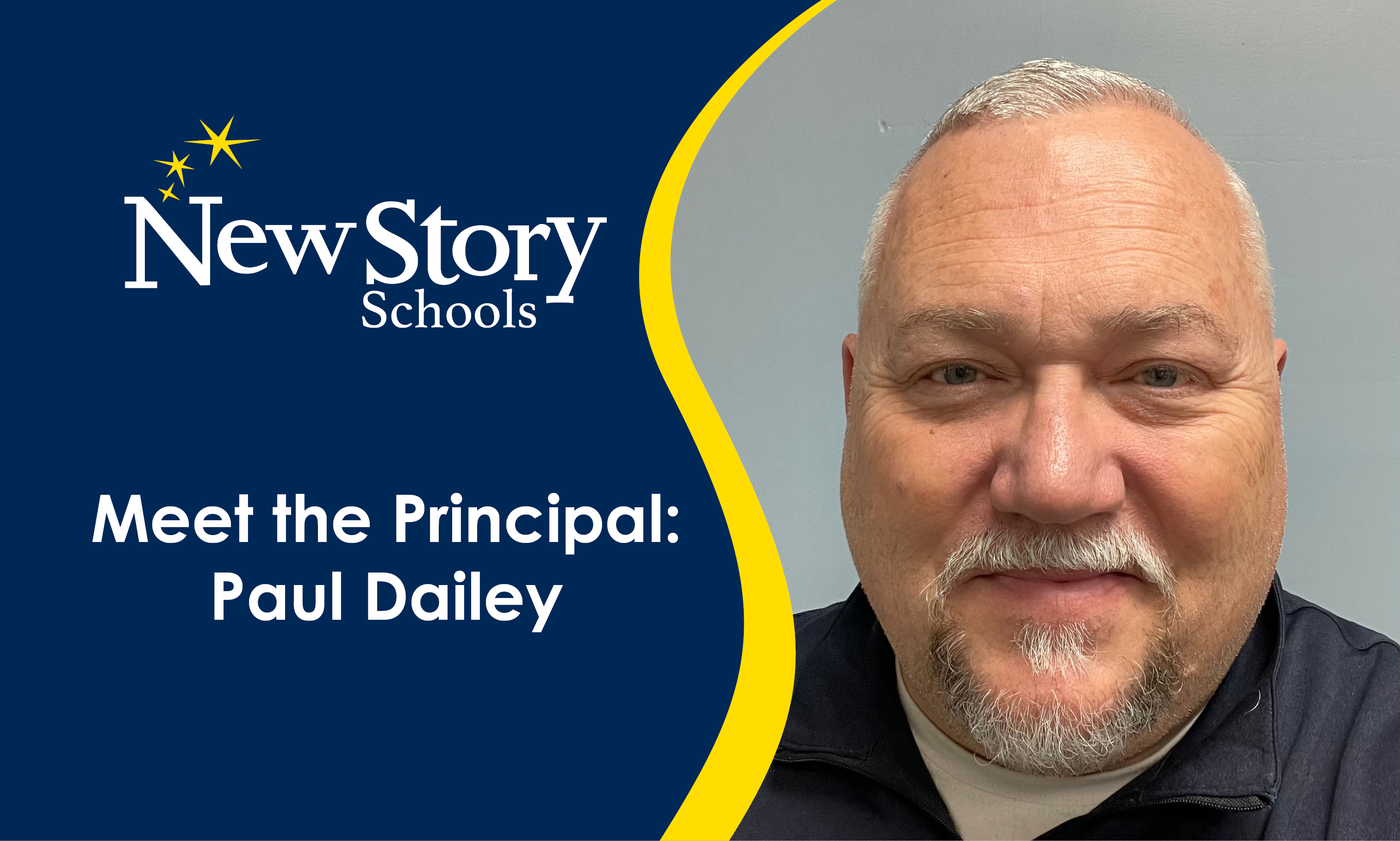 New Story Schools is excited to introduce to you our new principal, Paul Dailey. Paul is the principal of our Athens, OH campus. Paul brings a wide variety of experiences to New Story Schools, including serving in the military for nearly 25 years. After his time in the military and Department of Defense, he made a pivot in his career and began teaching. Since becoming an educator, he's held a variety of roles and responsibilities including serving as a classroom teacher and an intervention specialist.
Q: What brings you to New Story Schools?
No matter the role I've been in, I've always been passionate about leading, and I enjoy the challenges that come with leadership. I bring stability to the table, and I know what it means to work with students with autism spectrum disorder. When I found this position, I felt like it was exactly the right place for me.
Q: What's your leadership style?
It's all about teamwork. I want to build the systems and infrastructure of a sustainable school and organization. I see the potential in everyone, and I strive to give them the opportunity to grow. It takes each one of us at the Athens campus to serve our students the best we can, and I want to foster a place where we work together as one to support each student that comes through our doors.
Q: What do you like most about working in the special education field?
The "aha" moments are what I live for. The growth I see in students each day puts everything into perspective. The students motivate me to be present and make an impact. Seeing them achieve their goals – big or small – makes it all worth it.
Q: What makes you excited about working at Athens?
The Athens campus has a tremendous amount of potential. I've been a long-time member of the Athens community and I want to continue to build bridges between the community and our school. My goal for Athens is that we are a true member of the community, not only to build awareness of what we do, but to also give back to the community we are a part of.
Q: What do you envision as a successful first year, and where do you see Athens in a year from now?
It's my priority to keep the incredible employees we have working together as one team. I envision the Athens campus growing in our ability to provide services, establishing ourselves as a community resource, and furthering staff expertise and student success.
Q: How would you describe New Story School's Athens campus?
We specialize in building the social and emotional competencies to help students develop the stamina to endure challenges. We meet children where they are and take the time to build their skillsets and mindsets to have a successful life after they leave school. Every student needs to be set up for success no matter what their challenges are.
Want to be notified of new articles and resources from New Story Schools? Click here to submit your email and opt into our newsletter.