Blog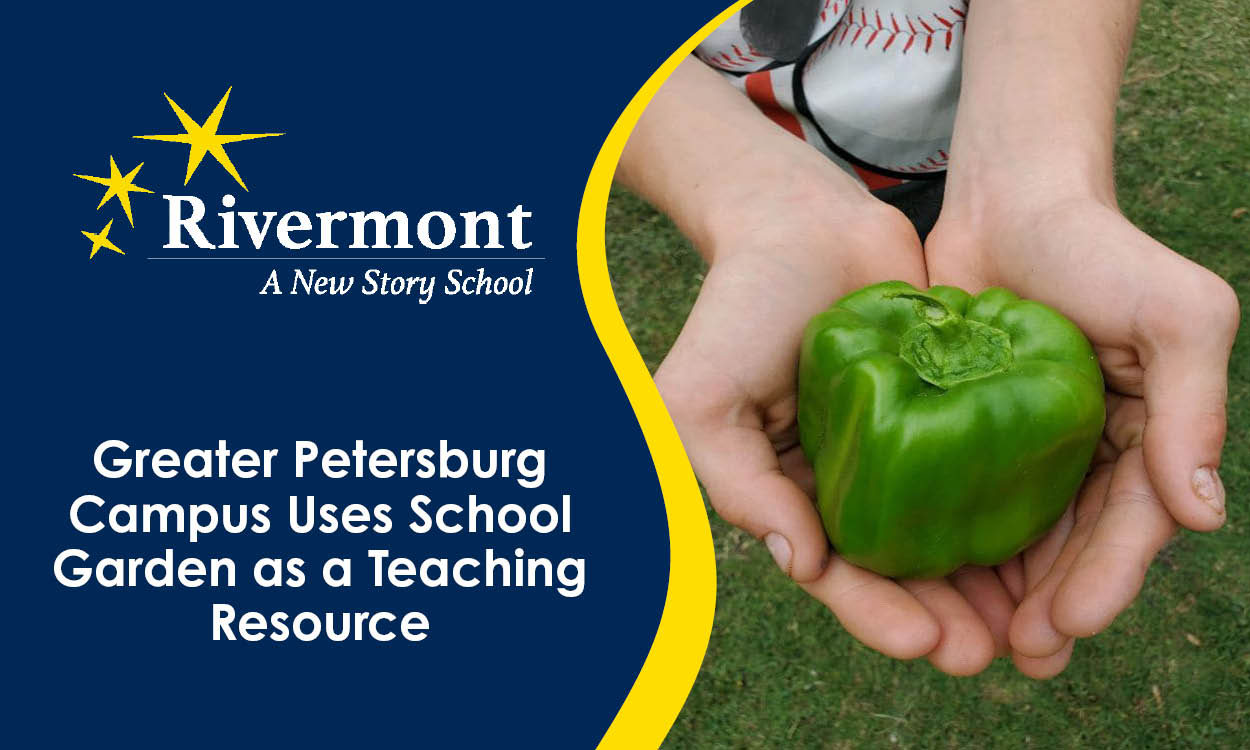 Rivermont's Greater Petersburg, Virginia campus created an innovative way to engage their students in the outdoors by launching a school garden. Raylene Follet, Mental Health Associate at Rivermont, discusses how the garden is a catalyst for student learning.
At Rivermont, experience-based learning is a critical tool to helping students connect what they are doing to what they're learning in the classroom. An example of experience-based learning in action is the multi-month indoor and outdoor garden and related lesson plans that our Greater Petersburg school put together for our students.
The project started small; I brought in plants for the school and had the students decorate pots to plant them in. In science class, students used the plans to collect data on watering and new growth. The project then expanded and moved outside, where we planted vegetables outside the class windows. Our small outdoor garden soon turned into a full-fledged school garden. Each student in the class was given the opportunity to decide what they wanted to plant, and from there we had a garden of tomatoes, chilies, bell peppers, and basil, lavender, squash, sunflowers, and more.
The garden is a great device to engage all learners through their senses of touch, sight, and smell. Several of the students enjoyed touching the leaves of the plants and feeling the texture of the vegetables and gave very detailed descriptions of how they felt. Being a part of creating something from a tiny seed or seedling helped foster a sense of pride in the students.
We continued our garden and related lessons into the summer school session. Though our school is in a rural area, we have children from several different localities where gardening isn't always an option, so we harvested the vegetables and divided them up among the students who wanted to take them home to show their families what they had grown.
The garden extended beyond teaching about plant life, and provided opportunities for learning about insects, birds, and snakes. In fact, one day when we went to visit the garden, there was a black snake basking in the sun! We went back inside and did a lesson on snakes and their eating habits.
In October, the garden was cleared, and all the plant material was placed in a compost bin. We will soon be planting a winter garden, and have set our sights on participating in a farmer's market where we can incorporate math and life skill development through selling vegetables at our own stand. The garden has led to endless possibilities for learning.
Want to be notified of new articles and resources from New Story Schools? Click here to submit your email and opt into our newsletter.