Blog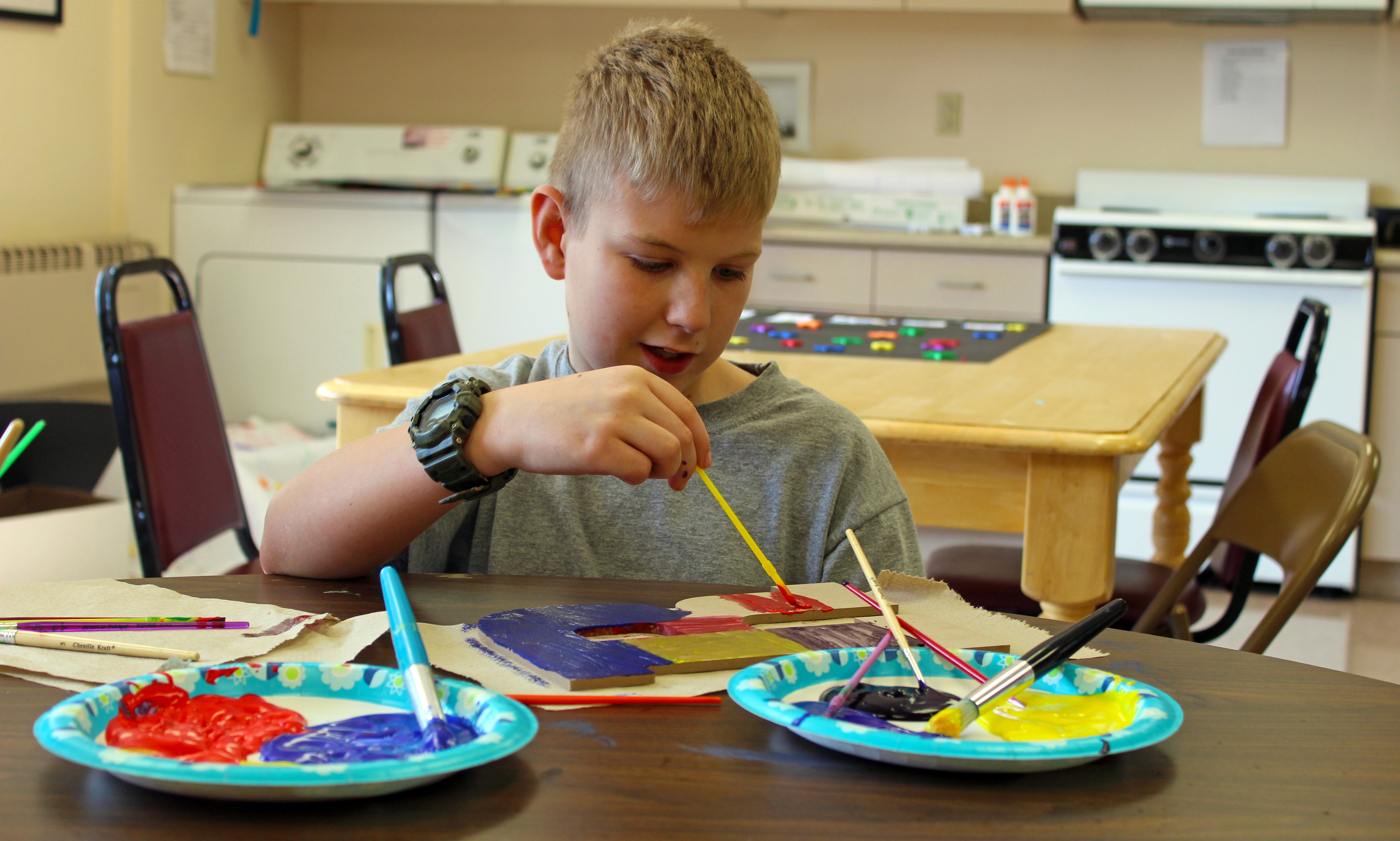 By Susan Griffith, D. Ed., VP/COO of New Story Schools
Finding activities to keep kids busy at home can be exhausting. Keeping them engaged in hands-on learning activities that do not involve an iPad or tablet can be even harder! Kids are more connected to technology today than they ever were. According to Psychology Today, that activity can contribute to mood swings, laziness and even depression. Try some of these fun and practical games that will activate the mind and you and your child's five senses!
Touch
Playdough is relatively mess-free and safe, so take a new spin on its use! Using a barbie doll or other favorite plastic figurine, encourage your child to create clothes and accessories. GI Joe could use a nice, red playdough belt, and your LOL Doll certainly needs some pretty green shoes. Add some more fun and have your children put on a fashion show with their new creations. No outfit or accessory is too silly.
Hear
Take a deep breath, and concentrate. What do you hear? Have you ever taken a moment to actually listen to your surroundings? Using a paper plate and ruler, create 8-10 sections, dividing the piece of paper like you would a slice of pizza. Now, you and your child can create a list of items to find and listen to by drawing pictures or writing words in each space. You could include a bird, train, stereo or dishwasher! Whenever you or your child hear those items throughout the day, cross them off or put a paper clip on the space to show the item was heard. Did your child notice a sound that was unfamiliar or strange? Take the time to talk about all of the interesting things you both heard!
Sight
Using toys -- wind-up toys or toy cars work best, if you have any -- create the most epic race your child has ever seen! Maybe it's an Easter chick versus a t-rex or a jumping frog versus a toy truck. No matter the matchup, it is sure to make your child laugh. Identify start and finish lines, and watch these little toys compete. Ready-Set-Go! Incorporate educated guessing, good sportsmanship and fine motor skills. It will be a sight to be seen!
Taste
All of this play is sure to make you and your child hungry. Find five of your favorite snacks in the cupboard (e.g. cheese crackers, graham crackers, cookies and other goodies) and make your own snack mix! Have your child measure using measuring cups. Measure out 1/4 cup of mini marshmallows and 1/8 cups of chocolate chips, or whatever neat combination you can come up with. Yum!
Smell
Get your 'sniffer' ready! Have your child find 10 things to smell. You can do this fun activity inside or outside. Get creative! Have you ever smelled your table? How about the sink or the garbage? Let your child's nose drive this activity. What is he/she curious about? Then, have your child rank these 10 smells from worst to best.
All of these fun, at-home activities can be modified to your child's ability or preference. You might even find yourself creating your own activities. Have fun with it. After all, the goal is for you both to have fun together and maybe even learn something unique!
Want to be notified of new articles and resources from New Story Schools? Click here to submit your email and opt into our newsletter.