Blog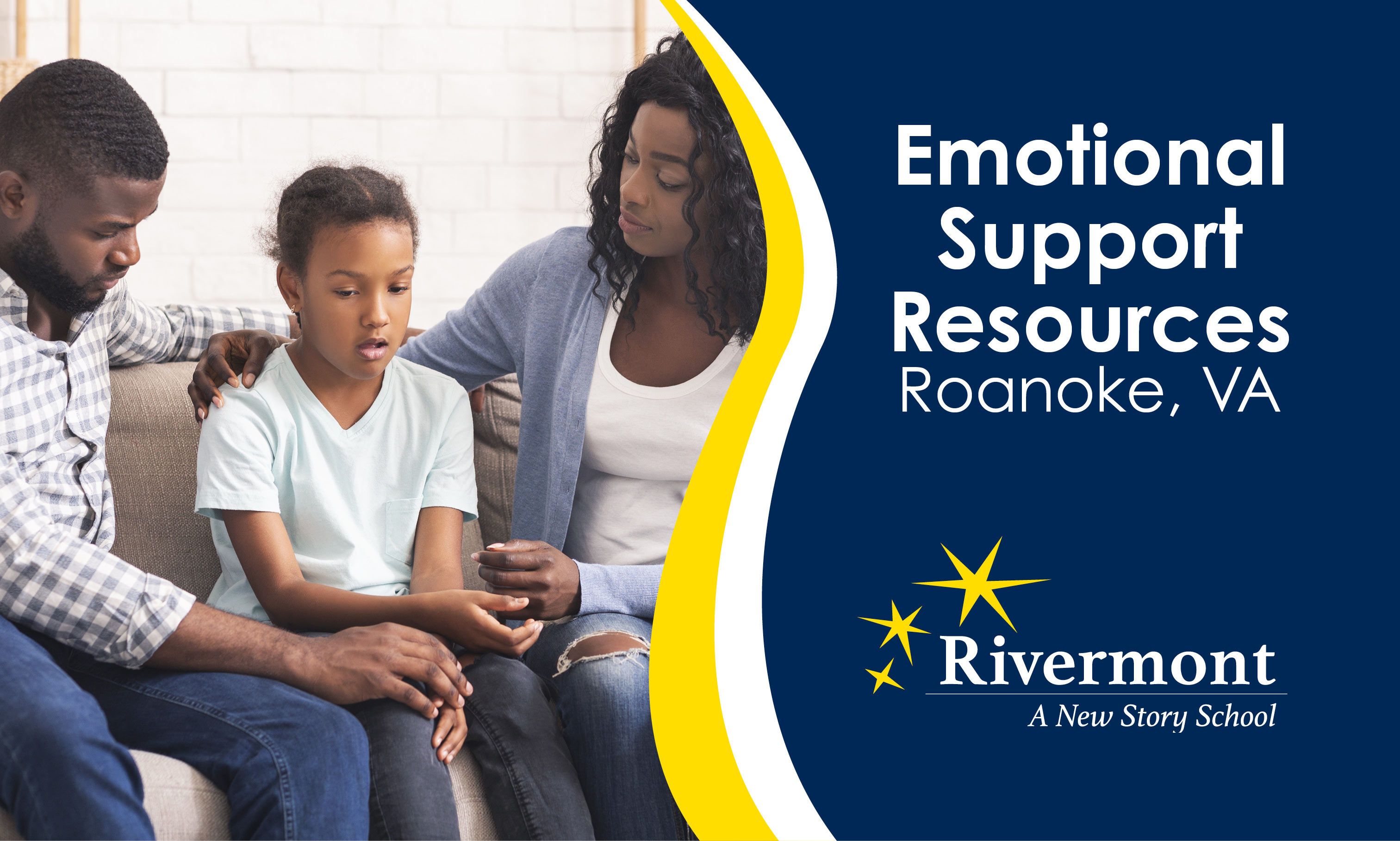 New Story Schools prides itself on being part of the vast and vibrant special education community in the areas we serve. However, we know that for most families, the need for services and support rarely ends with the school day. Luckily, most areas offer a lot of additional services for emotional support.
For our families in Roanoke, Va. here are just a few ideas of other resources.
Emotional Support Resources:
Blue Ridge Behavioral Healthcare (BRBH) "is the Community Services Board serving adults, children and families with mental health disorders, developmental disabilities, or substance use disorders in the Roanoke Valley of Virginia." Learn more here: https://www.brbh.org/
Family Service of Roanoke Valley has a mission to "transform lives by healing trauma and restoring hope for families and individuals of all ages through mental health counseling, case management and life skills education. Learn more here: https://fsrv.org/

New Hope Support Services, LLC (NHSS) "is a human services agency serving Southwest and Central Virginia. We offer Mental Health Skill-building Services (formerly named Mental Health Support Services), Psychosocial Rehabilitation Services for individuals 18 and older, Outpatient Counseling, and Therapeutic Mentoring services for adolescents and young adults." Learn more here: http://www.newhopesupportservices.com/
National Alliance on Mental Illness (NAMI) is an organization dedicated to supporting those struggling with mental illness. They offer support groups, workshops, and several other various programs to help improve the lives of those with mental illnesses. Learn more here: http://www.namiroanokevalley.us/
Please note that New Story Schools is not affiliated with, nor do we endorse, these services, but simply provide this as a research resource.
Want to be notified of new articles and resources from New Story Schools? Click here to submit your email and opt into our newsletter.