Blog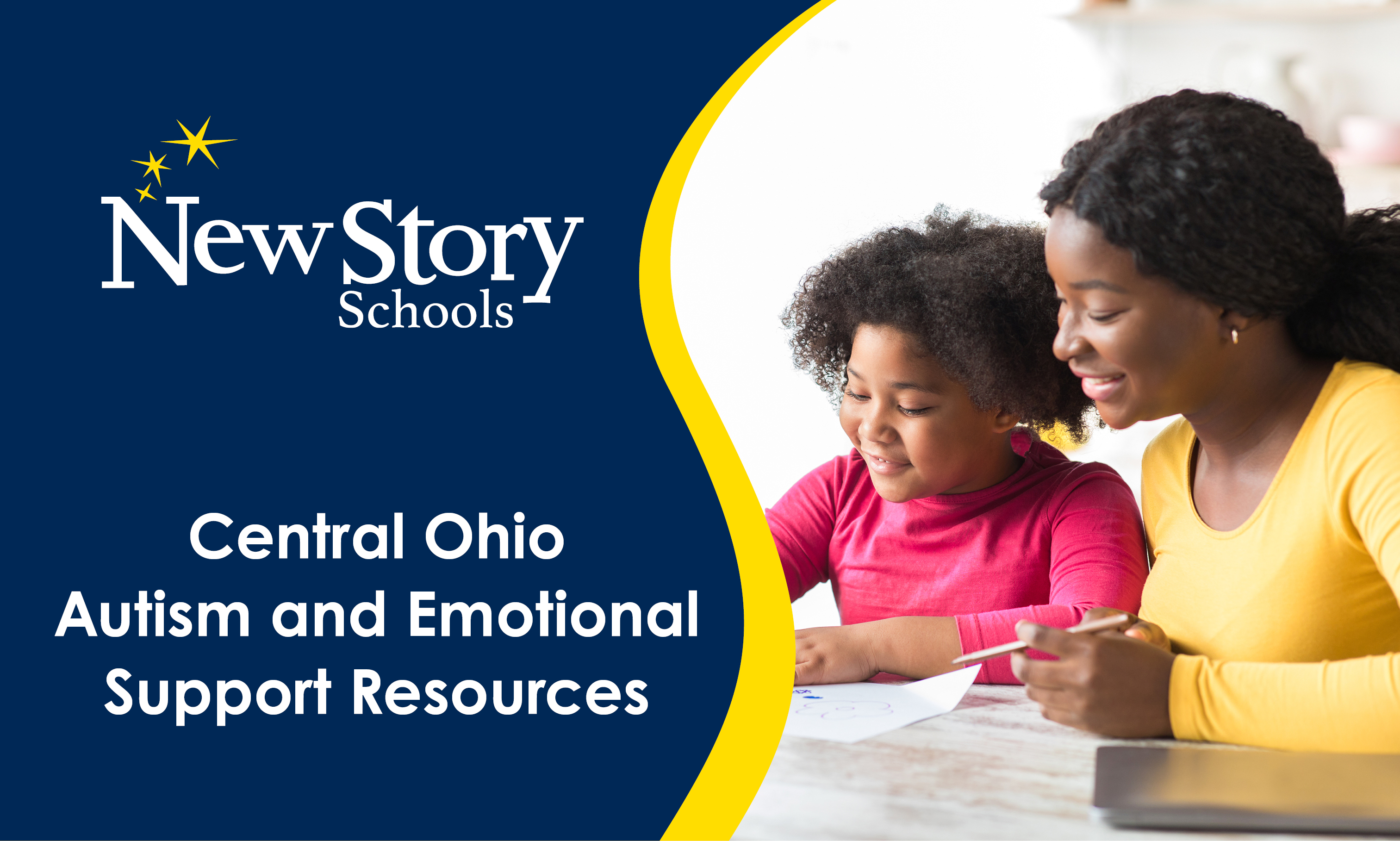 New Story Schools prides itself on being part of the vast and vibrant special education community in the areas we serve. However, we know that for most families, the need for services and support rarely ends with the school day. Luckily, most areas offer a lot of additional services for autism support. 
For our families in Central Ohio, here are just a few ideas of other resources: 
The Autism Society of Central Ohio is an organization that provides advocacy, education, information, referrals, support and community throughout central Ohio. They work towards a goal to "create connections, empowering everyone in the Autism community with the resources needed to live fully." Learn more here: https://www.autismcentralohio.org/  
The Family Resource Network of Ohio (FRNO) is a website where families can access a variety of resources such as listings for providers, agencies, therapists, trainings, programs, webinars, books, and local events. The FRNO "believes in families supporting families, empowering families and individuals with intellectual and developmental disabilities throughout Ohio." Learn more here: https://www.frnohio.org/  
Easterseals Central Ohio provides a variety of services and opportunities to help children and adults with disabilities achieve their goals and gain greater independence in their everyday lives, whether it be in education, work, or play. The organization's purpose is "to change the way the world defines and views disabilities by making profound, positive differences in people's lives every day." Learn more here: https://www.easterseals.com/centralohio/  
Ohio Center for Autism and Low Incidence (OCALI) is an organization that provides information, data, and evidence-based resources, in addition to professional development and technical assistance for people with disabilities and those who support them. OCALI works to connect individuals, families, service providers, agency partners and more. They believe "that all people with disabilities deserve to have the opportunity to live their best lives for their whole lives — at school, home, work, and in the community." Learn more here: https://www.ocali.org/ 
Please note that New Story Schools is not affiliated with, nor do we endorse, these services, but simply provide this as a research resource. 
Want to be notified of new articles and resources from New Story Schools? Click here to submit your email and opt into our newsletter.