News
New Story Schools Fosters Positive Employee Experiences
Posted October 17, 2022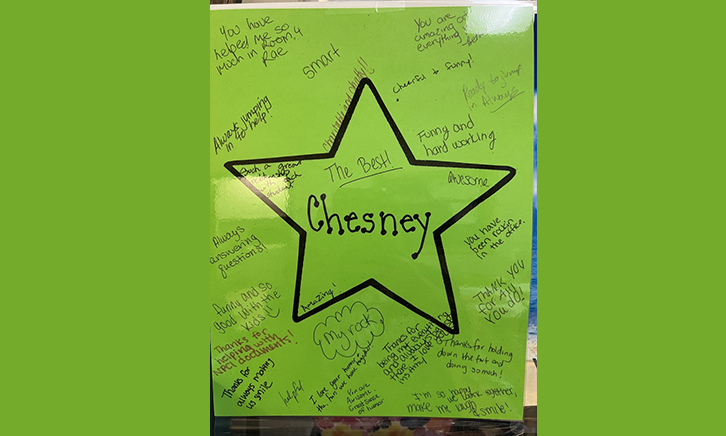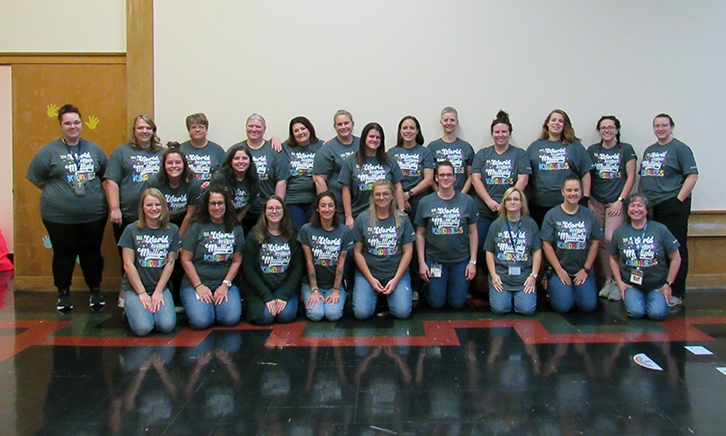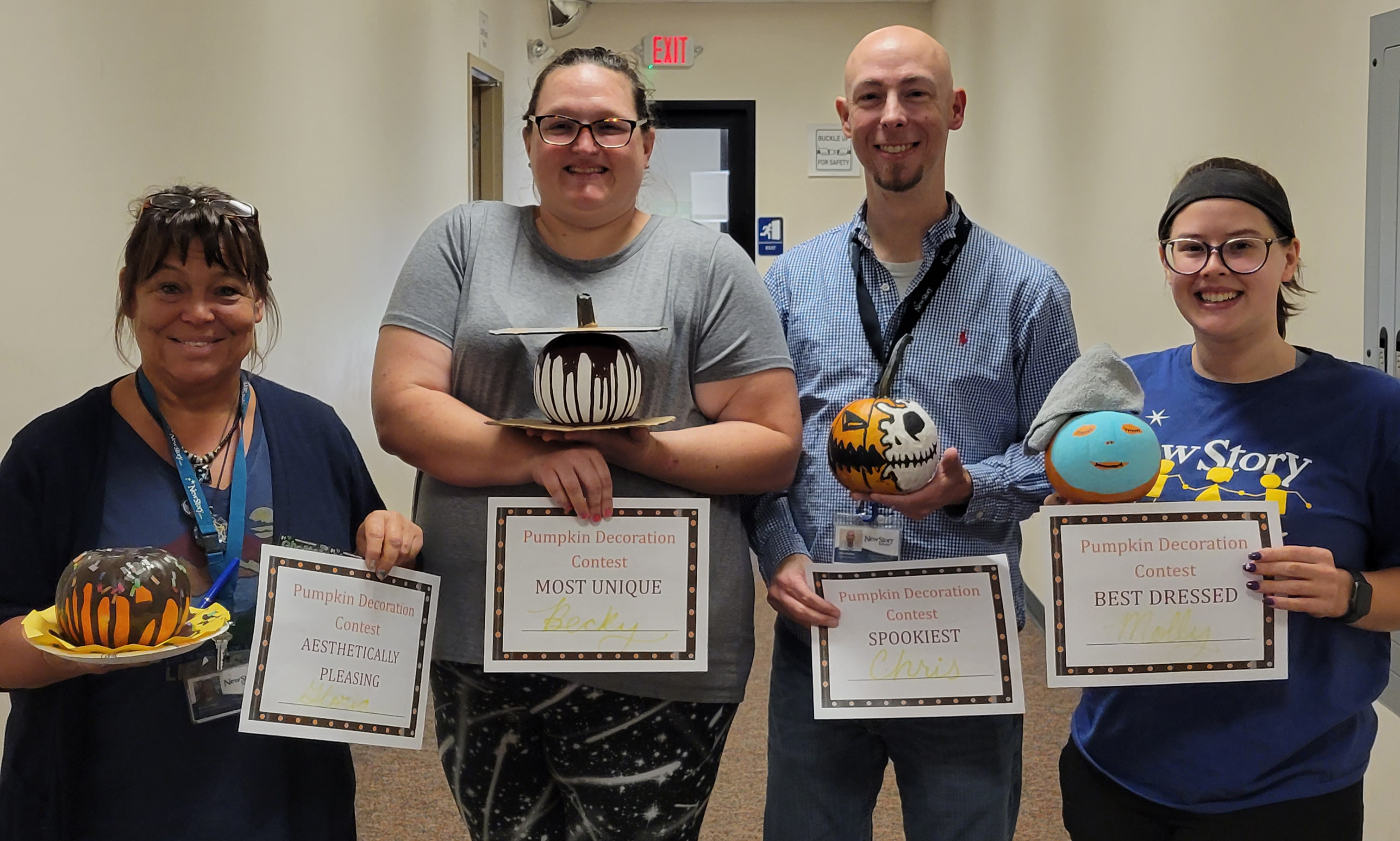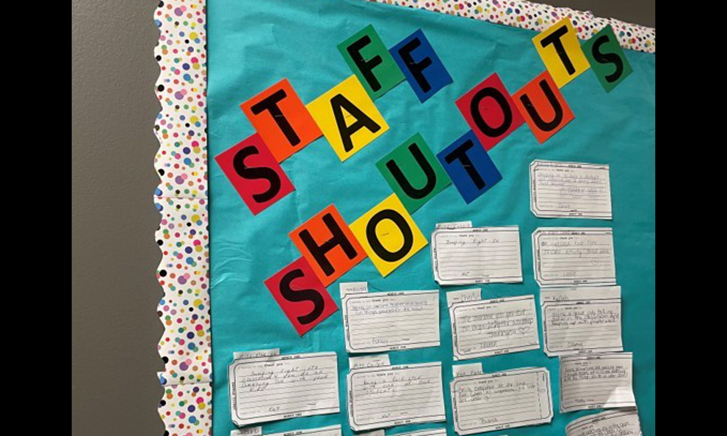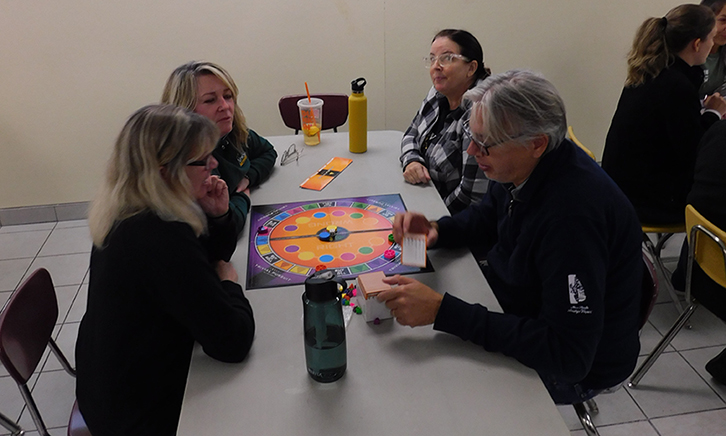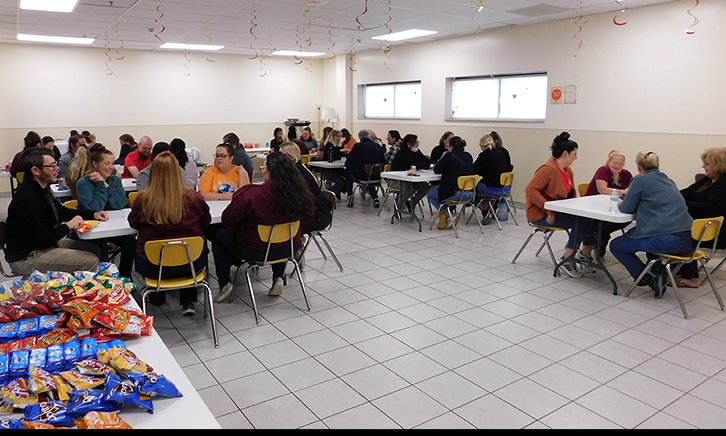 The team at New Story Schools are connected through a shared calling to help children and young adults succeed. Throughout the day, educators, clinicians, support staff, and administrators lean on a network of trust to achieve positive outcomes for the children and young adults we serve. As employees and students have settled into the routine of a new school year, several of our campuses are building intentional connection moments to foster strong relationships and communication.
Our Throop campus started an employee appreciation board to recognize each other for going above and beyond. Employees receive a shoutout on the board and their name is entered into a monthly raffle. At the end of each month, names are drawn, and winners receive prizes such as gift cards, free lunch, or a special parking spot at the front of the school.
"I think the board is a great way for all of the staff at New Story Schools, to really give a pat on the back to those who deserve it. Staff really enjoy getting the opportunity to recognize their colleagues and also feel good when others recognize them as well," said Cassie Hudec, Special Education Supervisor.
Our Wyoming campus recently held a team-building game day where employees built comradery and had a chance to unwind by playing a variety of board games.
Our Lancaster campus held an employee pumpkin painting contest as part of their recent in-service day. They had a school-wide vote for the best pumpkins in categories including: most aesthetically pleasing, spookiest, most unique, and best dressed!
Our Selinsgrove campus has been putting more of an emphasis on team-building and bonding, including creating a star for each staff member, on which other staff members write what they admire about them.