News
Dana's Brag Board -- 3/24/21
Posted March 24, 2021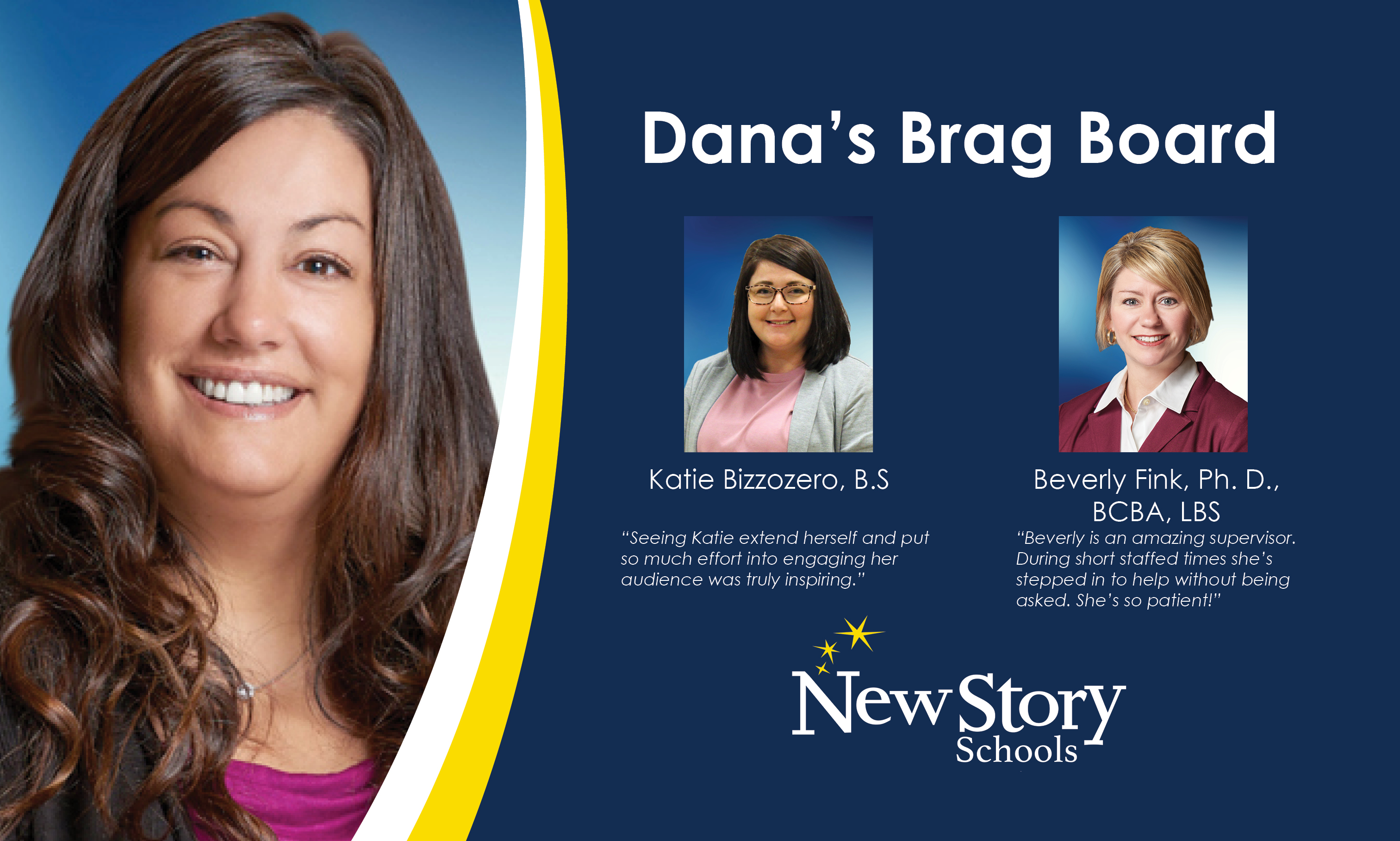 At New Story Schools, we are always so proud of our team members' ability to go above and beyond in their work. Our team members have a difficult job as it is, but I often see and hear of stories where they show their true love for the profession by going above and beyond. In this monthly series, I would like to take some time to recognize our team members who put in the extra effort and to brag about them a little bit. We truly appreciate all the work our team members do, and we especially appreciate when they do more, often without provocation.
I hope that you can join me in recognizing these instances of excellence. For my first two entries in the series, read below.
Katie Bizzozero, B.S. -- Special Education Director, New Story Schools Monroeville
Katie recently delivered a training on math strategies for Eduseries. As a former teacher, she really pulled a page out of her teacher handbook and made the training extremely engaging. She was enthusiastic, encouraged engagement with prompts for participation, and overall did the topic justice. Katie is typically more reserved, so seeing her extend herself and put so much effort into engaging her audience was truly inspiring. 
Beverly Fink, Ph. D., BCBA, LBS -- Regional Clinical Director, New Story Schools
April Beltz recently transitioned into the role of Clinical Director at New Story Schools Berwick, and spoke highly of the assistance Beverly has provided.
"As I am sure you are aware, this school year has been a challenge in many ways," Beltz said. "We have been short-staffed and she has stepped in to help me. I had to fill in for the nurse one day and she assisted without asking. She is patient, she listens and allows me to vent when I need to, she supports my ideas and gives me other perspectives to think about. She is an amazing supervisor, and I appreciate all that she has taught and helped me with."