Blog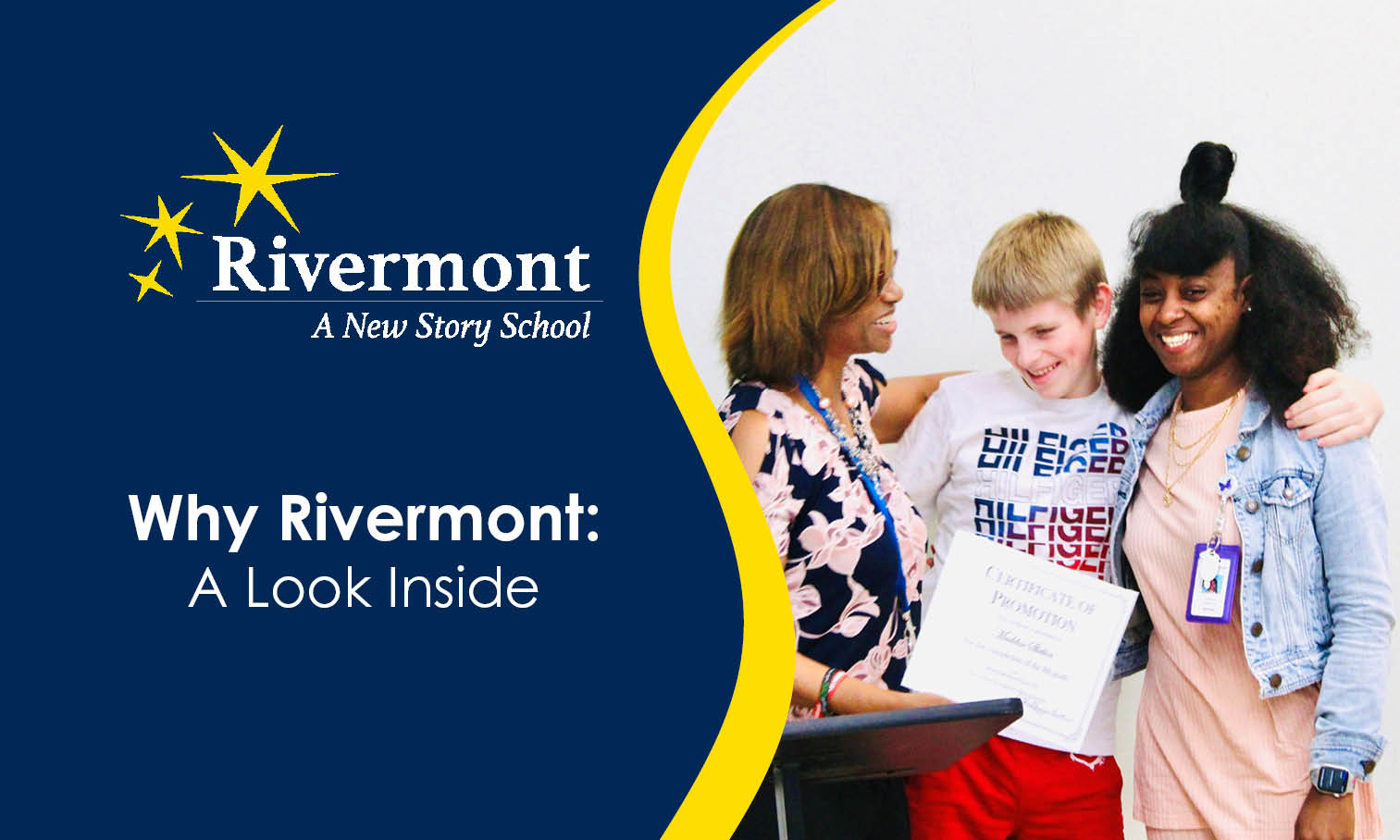 There are multiple words that I could use to describe Rivermont, but the one that stands out the most is home. Rivermont is home for many groups of people. The staff find their purpose and calling. They're stretched and advance within the company to do bigger and better things that students will feel the effects of for years to come. The community sees Rivermont as home by having a safe place to send their students. They can rest assured that they will get the services academically, behaviorally, therapeutically, and clinically that they need and deserve. Families see Rivermont as home because they've landed on a place where they feel warm and welcomed. It isn't just a building with four walls that their students are transported to. It's a place where communication is open, collaboration is fostered, and problems are solved. Lastly, Rivermont is home for our students. Just like a house with four walls, our students come to us needing some things rebuilt. Some students have filtered through several schools while Rivermont might be the first stop for others. Some are there for a short period of time to grow and return to their least restrictive environment. Others have needs that impact them more significantly requiring them to stay longer. Regardless of where they came from or how long they stay, the goal is for them to leave Rivermont more equipped, knowledgeable, and ready to face whatever lives ahead.
Rivermont educates students with a variety of disabilities from ages 5-22. Our schools are staffed with Licensed Special Education Teachers, Licensed Professional Counselors, BCBAs, and Mental Health Associates. Each of these people are well-versed in their field and provide a wealth of knowledge to the families, teams, etc. Services such as speech therapy, occupational therapy, and physical therapy are provided as mandated by the IEP. Curriculum for Standards of Learning (SOLs) and Virginia Essentialized Standards of Learning (VESOLs) are taught in each classroom through differentiated instruction. After observations, a plan is created for each student which is individualized and tailored toward their needs. Data is collected, analyzed, and adjusted as needed for progress.
I've been with Rivermont for the past eight years. I completed my student teaching at our Lynchburg campus, accepted my first job as a Special Education Teacher at our Fredericksburg campus, and currently work as the Assistant Principal at our NOVA campus. Each school is special and unique, but the mission to meet students where they're at, help them progress forward, and prepare them for a successful adulthood remains the same. I knew back then that Rivermont would have a special place in my heart and that space has only grown bigger over the years. Whether you're considering Rivermont for employment or a school for your child, we look forward to one day welcoming you home!
Want to be notified of new articles and resources from New Story Schools? Click here to submit your email and opt into our newsletter.