Blog
In a recent survey from our families and district partners, Rivermont New Story Schools received high praise and was described as "compassionate", "professional" and as "ideal for students in need of emotional support." Check out the infographic below to see more of the ways that people described our schools.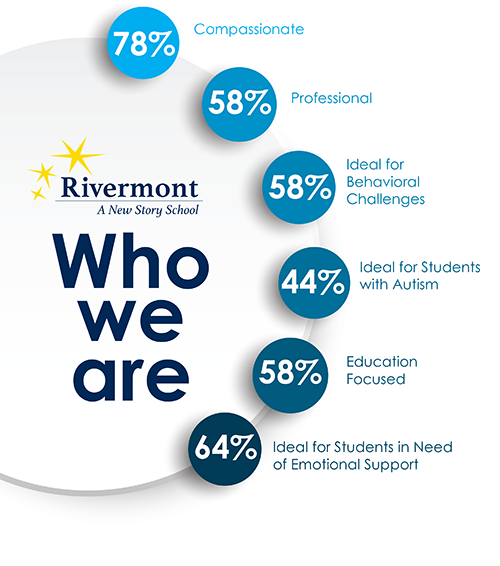 We make it our goal to make sure that those who we serve are receiving the highest quality of care and support that they need, so it was encouraging to see that we are achieving that.
Want to be notified of new articles and resources from New Story Schools? Click here to submit your email and opt into our newsletter.