Blog
From Student to Educator: A Day in the Life of a Teacher Support
Posted: January 11, 2023 | Written By: Lauren Douglas | Category: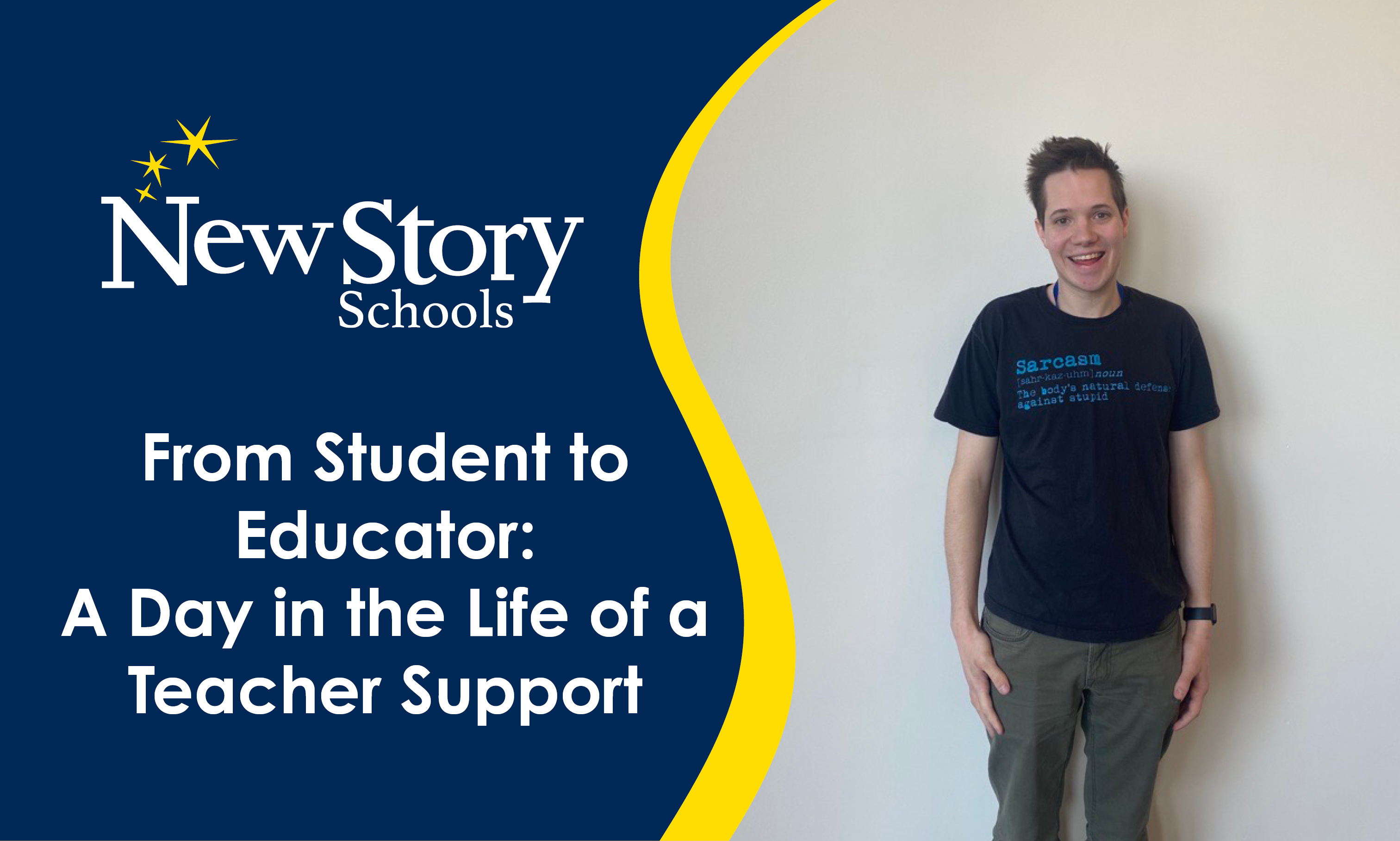 Our day in the life interview features a current employee and former student of New Story Schools in Ohio. Learn how Teacher Support Mitch Ulibarri's experience at New Story Schools prepared him for a successful career after high school.
Q: How did attending New Story Schools prepare you for your role working here?
While attending school here as a student I always felt like I could provide support to other students. I could identify when students were having behaviors of concern and understand what they were feeling and experiencing. I always felt like a mediator, so it felt like a very natural progression to step into the role of Teacher Support.
Q: What do you find most valuable about attending New Story Schools as a student?
The school I went to before New Story was very "old school" and not very inclusive for all learning styles and social needs. It was very hard for me to succeed in that environment, and it really affected me emotionally. While the academics here were great, the best part about coming here was the confidence boost it gave me. In terms of my mental health, I wouldn't be where I am today if it weren't for New Story Schools.
Q: What is a typical day at New Story Schools for you?
Every day is different, but my typical day starts by assisting with arrival and then I float around wherever I'm needed and help support in those classrooms.
Q: Can you describe what makes the Columbus campus unique?
By experiencing New Story Schools from both a student and staff perspective, it only reinforces how deeply the staff members really do care about their students.
Want to be notified of new articles and resources from New Story Schools? Click here to submit your email and opt into our newsletter.