Blog
Meet the Teacher: Emily Geisler
Posted: September 19, 2023 | Written By: Drew Delligatti | Category: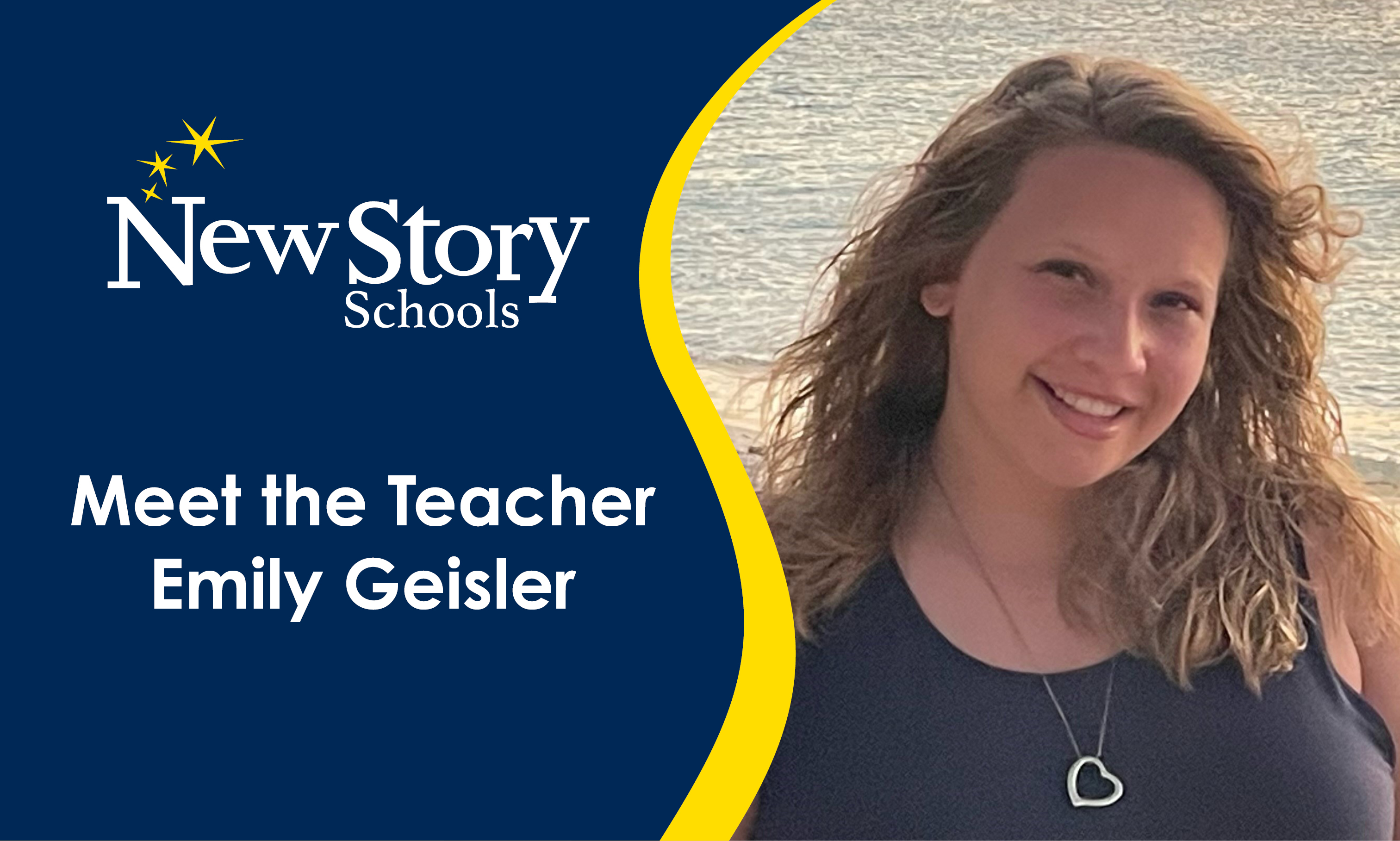 It's Back to School season at New Story Schools! We're inviting you to get a glimpse into the lives of some of our incredible team members who are heading back into the classroom and school building to support our students throughout the 2023-2024 school year. Thank you to all our amazing team members who make an incredible impact on the lives of our students each and every day!
Team member: Emily Geisler
Title: Special Education Teacher - Autistic Support Grades 3-5
Campus: New Cumberland, PA
Q: Can you tell me a little bit about your family? I grew up in Dillsburg, which is where I still live. Most of my family lives in the York County area. I have an older brother who is married, and I also have a niece and a nephew.
Q: Do you have any hobbies? I love to go skiing, shopping with my best friend Casi, who is also a teacher at New Story, and playing with my puppy. She is an Aussie doodle beagle. I also enjoy spending time with my niece and nephew and taking them on adventures to see new places.
Q: What was your favorite subject in school? I really enjoy science. I like doing experiments. It has always been something I have been interested in.
Q: What is your favorite thing about your job? I love making memories with the students. I like finding those activities where the students can get creative and remember for the rest of their lives. I can think back to a lot of activities that I did in elementary school that I still remember to this day. So, doing those kinds of activities will sit with them forever.
Q: What are you most excited about for back to school? I'm excited to meet some of the new students I have. I am looking forward to getting back into the classroom routine and starting new adventures with a new group of students.
Q: Can you tell me about an achievement that you have seen from your position? I was just asked to be a mentor teacher. There is a new mentor program that they're rolling out for when a new teacher joins us. I will be the new teacher's buddy and meet with them on a weekly basis to see if they need anything, answer their questions, and be a support system for them.
Q: Do you have any future goals? I see myself as a teacher. I've never dreamed of being a principal. I've always wanted to be a teacher and work with students. I would like to find new ways to further my education and better serve the students we have.
Q: Tell me a surprising fun fact or something that no one knows about you. The biggest surprise about me is I actually have two different colored eyes! I have a brown eye and a green eye. It's called heterochromia. Sometimes it sticks out more than others, but if I'm not wearing makeup, you can really see the difference, because one is really green and one is really brown. I even did a full research project on it in college.
Want to be notified of new articles and resources from New Story Schools? Click here to submit your email and opt into our newsletter.