Blog
Meet the Teacher: Clarissa Griffin
Posted: September 08, 2023 | Written By: Sharmin Hossain | Category: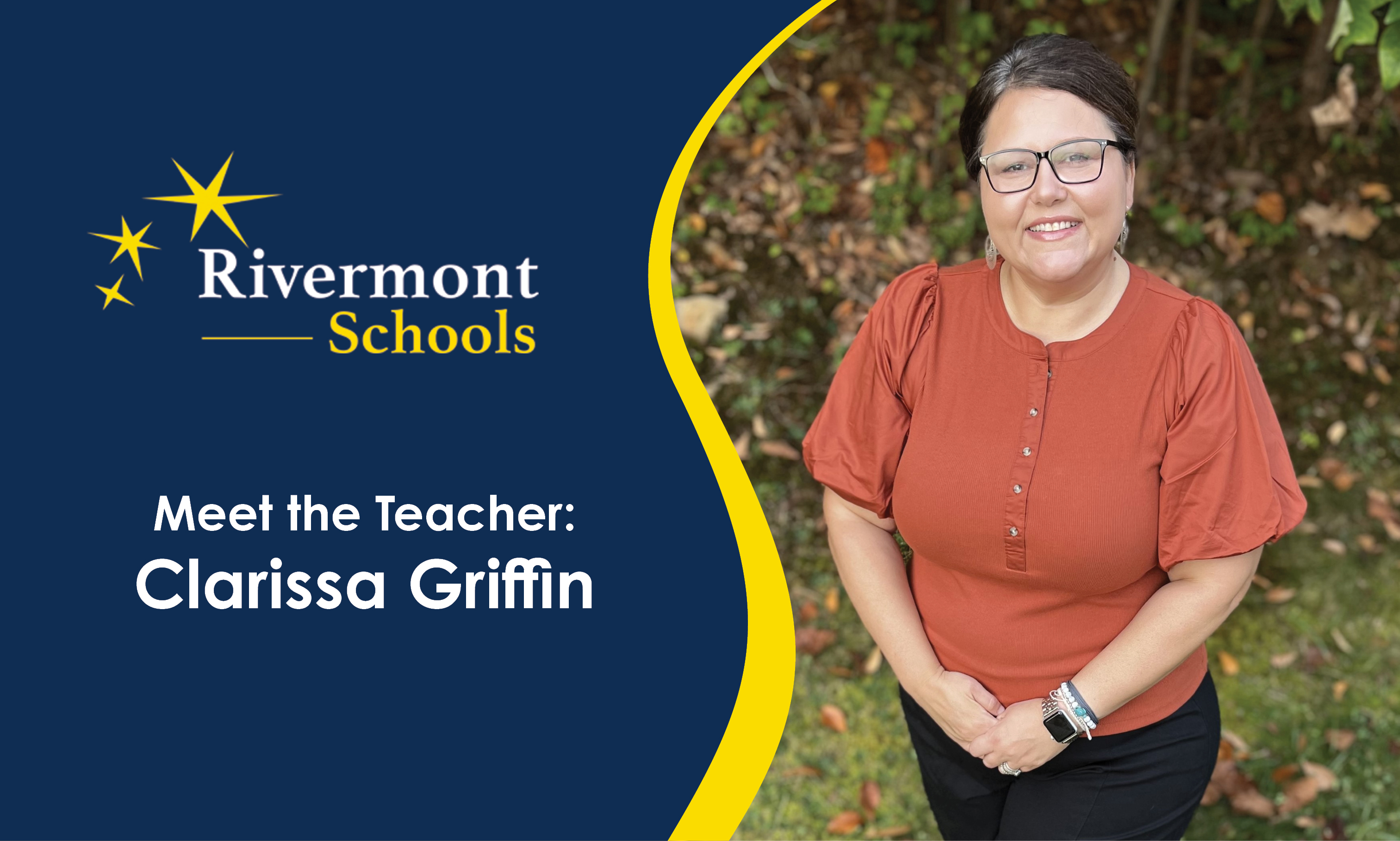 For this back-to-school season at Rivermont Schools, we are continuing to shine a spotlight on our incredible team members gearing up for another great school year. We appreciate our dedicated staff who make a lasting impact on our students' lives every day!  
Team member: Clarissa Griffin 
Title: School Therapist, LPC/LCSW Co-Coordinator  
Campus: Rockbridge, Virginia   
Q: What are you most excited about for this school year? 
We have worked to break down silos within our school system. Historically, we have had positive behavior support (PBS) and applied behavioral analysis (ABA) programs. So, we worked hard to officially create a leadership team that is multi-disciplinary. We are continuously working to strengthen and grow our behavioral therapeutic clinical team to help our students. 
Q: What is your favorite thing about your job? 
I really love to see a student's progress, development, and growth right in front of me. We get to see the fruits of our labor collectively and I think it is important to celebrate that.  
Q: What is one of your favorite accomplishments in this role? 
I find accomplishment and satisfaction when I can make a student smile who used to grunt at me and ignore me. When I see a student that was not successful in another environment but is able to thrive here makes me happy. We did have a new student start this year and he would not talk to us during morning arrivals. Then, he began grinning. These past couple mornings, he began to interact with others and give high-fives. It is a huge accomplishment.   
Q: What is your favorite subject? 
Math is my favorite subject because I like to solve puzzles and I do like the fact that we either get it right or we get it wrong. 
Q: What are your future goals? 
I love Rivermont Schools, and I want to retire from here at Rockbridge. I have been doing this for about 23 years, but this is my ninth year at Rivermont Schools. I really love this school setting and the population that we serve, so I just want to continue to grow my career at our school and be a form of support and resource for Virginia. I appreciate the opportunities I am given here.  
Q: Do you have any hobbies? 
I love to watch sports and attend sporting events. My two favorite sports are football and basketball.  My son plays college football at Hampton Sydney College, but I also love the Virginia Tech Hokies where I attended graduate school, and the Pittsburgh Steelers. I also enjoy reading mystery, psychological thrillers, and romance books. I am obsessed with Colleen Hoover's books. I have read all of them! 
Q: Tell me a fun fact about yourself! 
I am a boy-mom. I am not a risk-taker at all, but all of my boys are. They jump then look, but I look before I jump. I find it quite ironic that I have been given the opportunity to have these boys that are the opposite of me.  
Want to be notified of new articles and resources from New Story Schools? Click here to submit your email and opt into our newsletter.