Blog
Meet Cameron: New Story Schools Student and Competitive Wrestler
Posted: May 12, 2023 | Written By: Lauren Douglas | Category: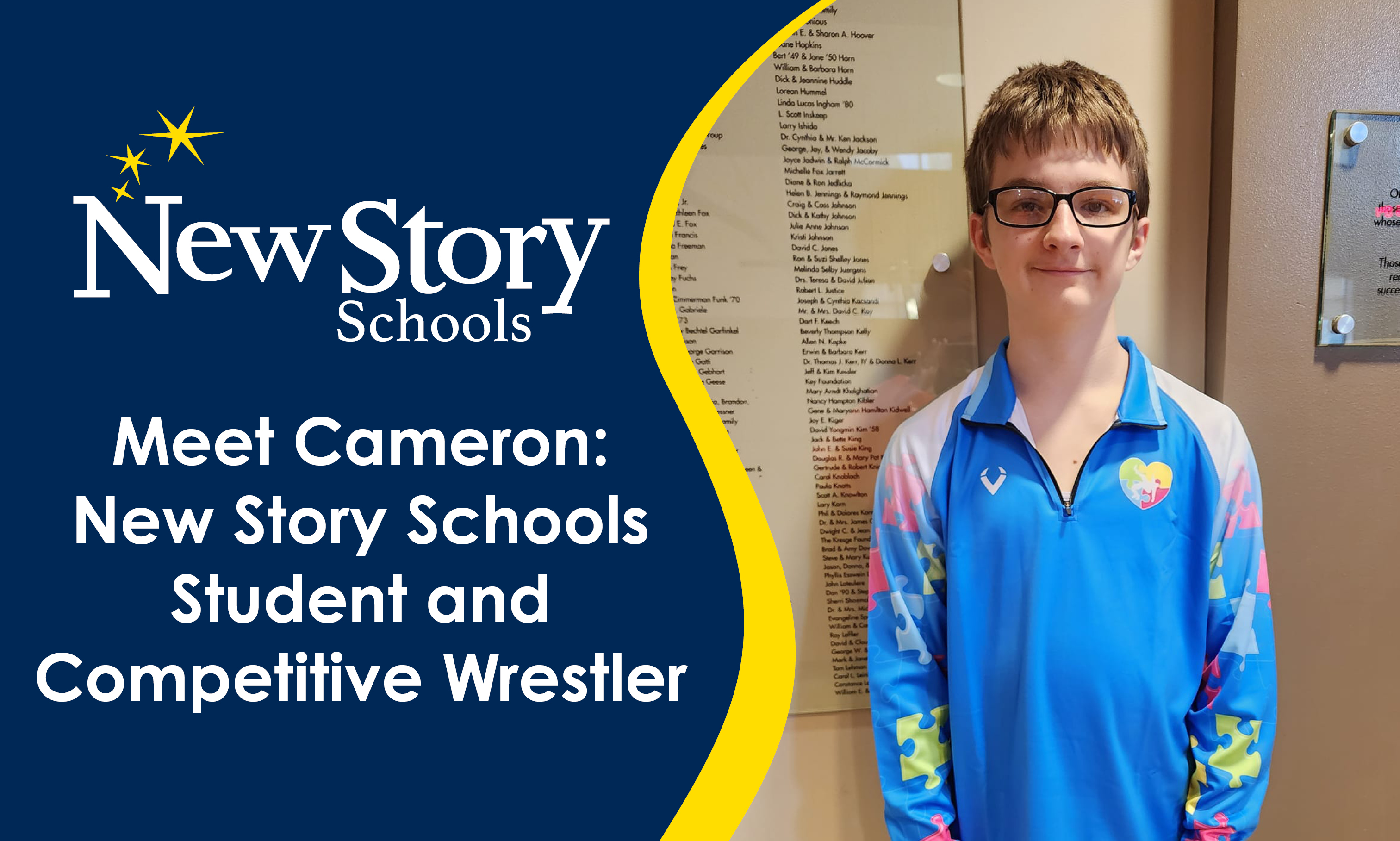 Cameron Brown is a ninth grader at New Story Schools in Sandusky, Ohio. He has attended the school for the past two years, and during that time he discovered an interest in wrestling. With the help of his coaches and his family, Cameron joined the Norwalk Truckers wrestling team. He has competed in tournaments around the state and recently wrapped up his second season on the team. He describes it as "a great outlet," and wants to thank his teammates and coaches for their support and for helping him feel accepted. Cameron's father, Dan, spoke about his son's wrestling experience.
"To be honest, he probably wouldn't have been able to join the team if he'd have been attending public school – his free time would've been consumed by homework and catching up on academics. If it wasn't for New Story, he wouldn't have been able to get so involved in the sport," Dan said.
On April 16, Cameron competed in the 15th Annual Wrestle Against Autism Tournament to raise funds for autism awareness. Click here to learn more about the tournament or to get involved.
Want to be notified of new articles and resources from New Story Schools? Click here to submit your email and opt into our newsletter.