Blog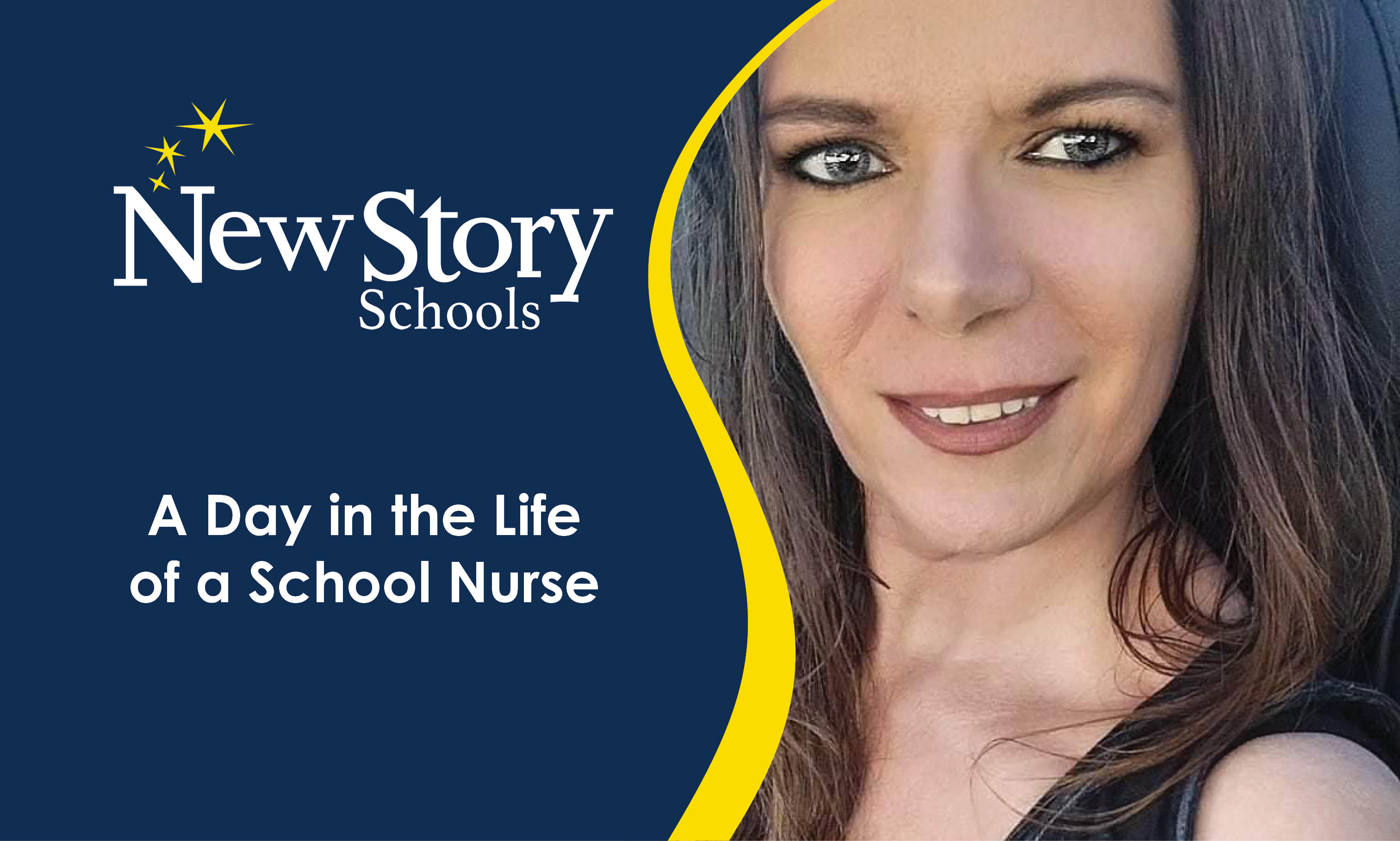 Shelby Diotte, Licensed Practical Nurse at New Story Schools Selinsgrove, PA campus, shares what a day in the life of a school nurse looks like for her. In celebration of National Nurse Week, May 6 – May 12, we're thankful for all our school nurses and the ways they support students and families. 
What was your career trajectory? How did you end up at New Story Schools? 
I started my career in nursing at the age of 36 years old. Prior to becoming a nurse, I built houses for a living. I had always wanted to be a nurse and when the opportunity to further my career presented itself, I took that opportunity. I chose a path in psychiatric nursing and throughout my career, I have worked in geriatrics, pediatrics, cardiology, as a visiting nurse, and in correctional nursing.  
During one of these experiences, I met and became friends with a Speech Therapist who provides services to New Story Schools. She asked me to look at the nursing position available at the Selinsgrove campus as she thought I'd be a perfect fit. She wasn't wrong!  
What is your day-to-day role like as a school nurse? 
I arrive each day wearing scrubs, sneakers, and a smile! Every day at New Story Schools is a new adventure. From student illness to student wellness and everything in between. I pass medications to students, teach wellness lessons to the classrooms, and continuing health education to staff. There truly is never a dull moment!  
What is something you look forward to everyday? 
I look forward to the end of the day at New Story Schools, and not because it's the end of the day. At the end of each day, students get an opportunity to announce their "perfect day" on the communication system. I really enjoy hearing the pride in their voices when they say, "This is Johnny, and I had a perfect day!"  
What has been your favorite memory so far working at New Story Schools? 
My favorite memory at New Story Schools is teaching the students health related topics. We've covered topics from CPR and First Aid, preventing the spread of germs, learning our own body parts and good dental hygiene. The students are always so receptive and eager to learn. They love it when I come to visit their classrooms and I love being there.  
What makes you proud of the work you do? 
I am proud of the work I do at New Story Schools! Making a difference in the lives of these students instills a certain level of pride that goes unmatched. It's a good feeling to know that something you taught or advice that you gave made a difference in that student's day. It's all about smiling for me! All too often, I see students at the worst part of their day, so being able to contribute to the best parts of their day is beyond satisfying!  
Want to be notified of new articles and resources from New Story Schools? Click here to submit your email and opt into our newsletter.