Blog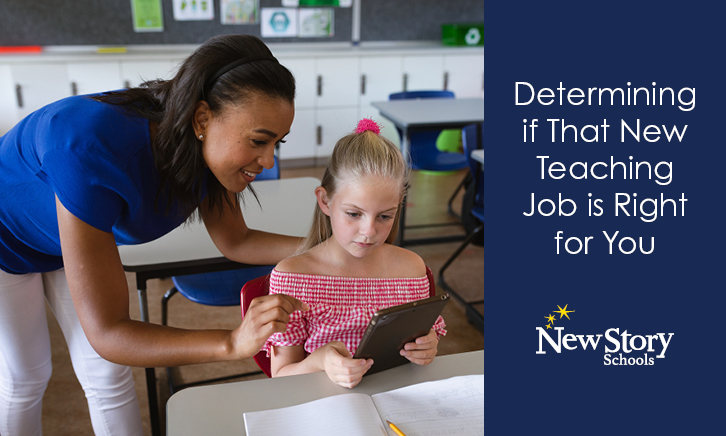 Whether you are a new graduate or a seasoned special education veteran, making the move to a new organization can bring a lot of excitement, and uncertainty. The good news is that, in today's climate, you likely have several organizations with openings to consider. However, all of those choices can make picking the organization you want to join even harder.
We're here to help! We employ hundreds of special education professionals and know the kinds of questions they ask when joining. We've put together this checklist to help you decide what your priorities are and find the organization that best meets them.
Grab a pen and piece of paper or open a word document and jot down answers to the questions below to determine what you value in a workplace and career to help you make the right next step.
Why is working in special education important to you, i.e. what is your personal mission? Which organization's mission most closely aligns with yours?
How much autonomy do you want over your classroom? Will you thrive in a more directed school, or would you prefer more freedom to work with kids one-on-one?
What class sizes feel right for you? Do you like to steer a big ship or get a few kids to row with you? How do the organizations in your area structure class size?
What are your short-term personal goals for growth and development? Outline an organization's tuition reimbursement policy and other development programs to see which is going to get you there.
What are your long-term financial goals? Consider comparing/contrasting retirement plans to see which one best meets your needs.
What kind of community do you want to join? Are you happy to be in a small group of special educators as part of a larger school, or would you be better in an environment solely focused on special education? Think about what each organization offers in this regard.
And, of course, salary is important, so make sure to consider it as a part of all of the above!
Now that you've answered most or all of these questions, you can better evaluate any offers you might have, or better understand what kind of position you'd like to pursue.
If you're looking for a place with excellent benefits, a strong mission to serve students and families, and a team-oriented workplace, consider working for New Story Schools, an organization with nearly 50 schools in five states serving students with serious and complex challenges. New Story Schools believes that special education professionals hold a unique and powerful place in the lives of their students, and we hope that you are ready to join that community and start writing your own new story.
Want to be notified of new articles and resources from New Story Schools? Click here to submit your email and opt into our newsletter.