Blog
Emotional Support Resources - Virginia Beach, VA
Posted: January 28, 2022 | Written By: Melody Gopee | Category: At Home Help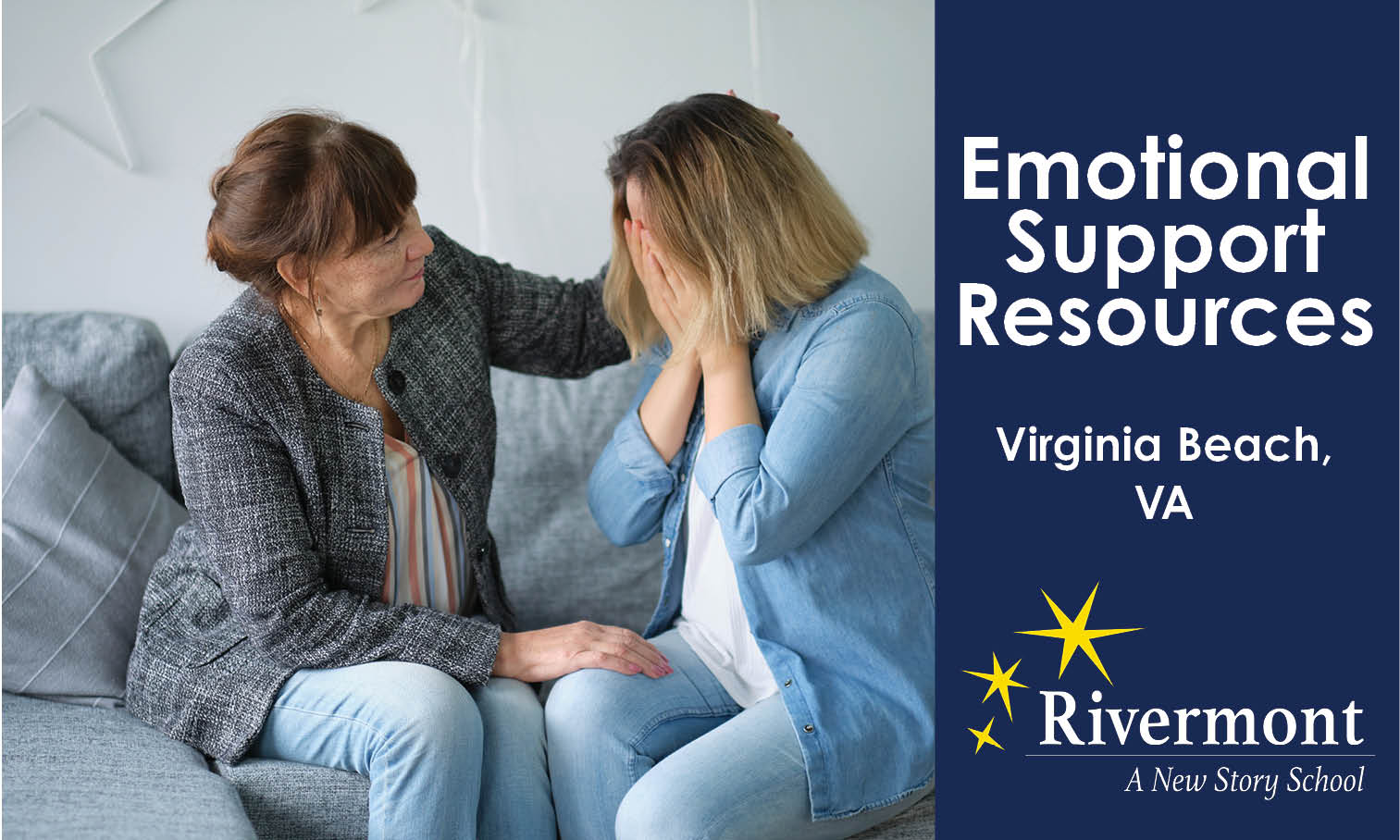 New Story Schools prides itself on being part of the vast and vibrant special education community in the areas we serve. However, we know that for most families, the need for services and support rarely ends with the school day. Luckily, most areas offer a lot of additional services for emotional support.
For our families in Virginia Beach, VA. here are just a few ideas of other resources.
Emotional Support Resources:
National Alliance on Mental Illness: (NAMI) Coastal Virginia: is a large non-profit organization that works to raise awareness and offer support and resources for those suffering from a mental illness. They have numerous programs such as support groups, educational classes, and crisis intervention. They are dedicated to building better lives for those affected by mental illness. Learn more here: https://www.namicoastalvirginia.org/
Seaside Behavioral Health works to provide behavioral health services to families and individuals of all ages. They offer various services from individual therapy, long-acting injections (LAIs), medication management, and tele-psych services. They also seek to raise awareness and provide education on mental health and wellness. Learn more here: https://seasidebh.com/
Restoration Behavioral Health Services "is a psychiatric practice located in Virginia Beach. Our goal is to better serve the mentally ill in the community and gain a better understanding of the gaps patients have experienced at other psychiatric practices. Our experience enables us to offer effective outpatient, individualized, psychiatric care. We treat a number of mental health disorders, and provide a neutral ground to individuals, families, and couples." Learn more here: https://restorationbehavioralhealthservices.net/
Please note that New Story Schools is not affiliated with, nor do we endorse, these services, but simply provide this as a research resource.
Want to be notified of new articles and resources from New Story Schools? Click here to submit your email and opt into our newsletter.