Blog
Emotional Support Resources - Lynchburg, VA
Posted: December 23, 2021 | Written By: Melody Gopee | Category: At Home Help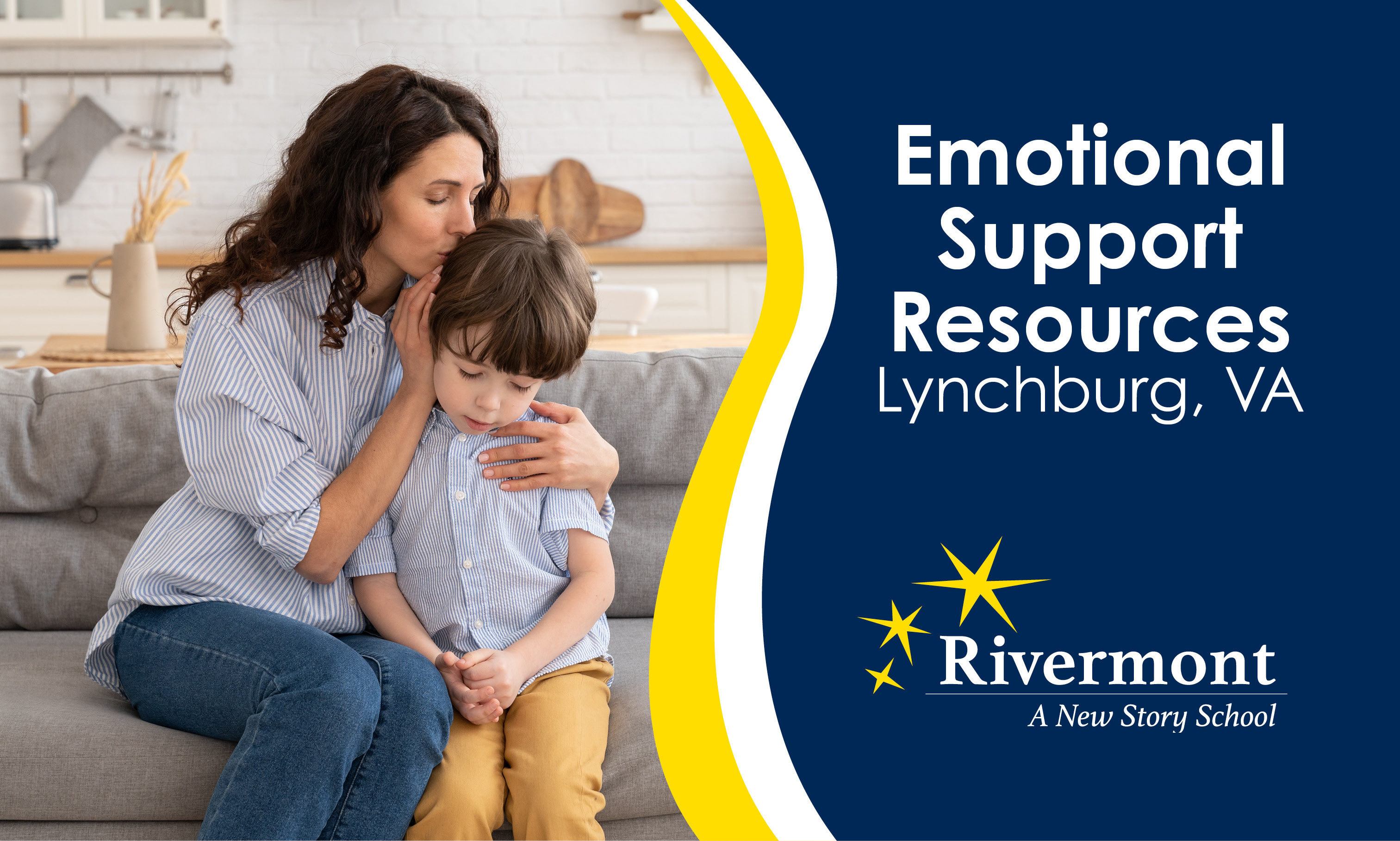 New Story Schools prides itself on being part of the vast and vibrant special education community in the areas we serve. However, we know that for most families, the need for services and support rarely ends with the school day. Luckily, most areas offer a lot of additional services for emotional support.
For our families in Lynchburg, VA. here are just a few ideas of other resources.
Emotional Support Resources:
Horizon Behavioral Health "is the premier provider of mental health, substance use and intellectual disability services in Central Virginia. Horizon's mission is to support and promote the health, independence and self-worth of individuals and families in Central Virginia by providing a continuum of community-based treatment, prevention, early intervention, and aftercare services for persons affected by mental health, intellectual disabilities, substance use and co-occurring disorders." Learn more here: https://www.horizonbh.org/
Family Insight, P.C. is an organization that works to support those who may suffer from a mental illness. Their mission is "to enhance the well-being of families and individuals through evidence-based counseling interventions." They offer services such as crisis stabilization, inpatient and outpatient therapy, ABA services, mental health skill-building, and intensive in-home services. Learn more here: https://familyinsight.net/
Anderson Counseling Services offers a variety of services to support children, families, and adults. They offer services such as intensive in-home counseling, therapeutic mentoring, mental health skill-building, outpatient therapy, and more. Their mission is "to help individuals and families achieve vibrant, healthy relationship through using their personal strengths. Learn more here: https://andersoncounselingservices.com/
Please note that New Story Schools is not affiliated with, nor do we endorse, these services, but simply provide this as a research resource.
Want to be notified of new articles and resources from New Story Schools? Click here to submit your email and opt into our newsletter.