Blog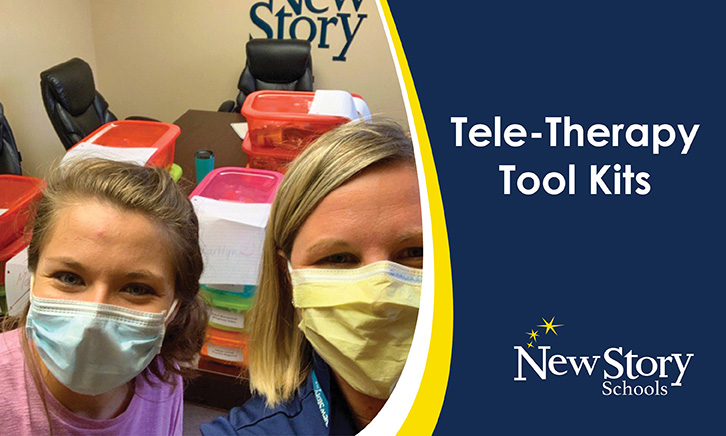 Occupational Therapists from some New Story Schools in Western Pennsylvania have been working hard assembling dozens of tool kits to be delivered to families across the region. Occupational Therapy Supervisor Kayla Grush and Occupational Therapist Elizabeth Rigby put the kits together, and Occupational Therapy Assistant Lori Poleto helped plan the boxes for the students.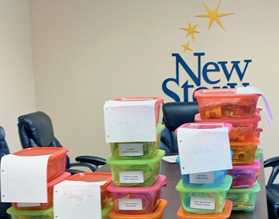 They enlisted the help of Academic and Behavior Support Staff from across the area to deliver the tool kits via porch drop-offs. With the widespread help, New Story was able to deliver tool kits to students from each school district that they serve in Western Pennsylvania.
The tool kits varied by student, based on the individual's IEP goals and likes. The items inside the kits will be used by the students while they receive teletherapy at home, and it will allow the students to work on skills between sessions.
Items included play-oh with manipulatives such as beads and golf tees to work on fine motor strengthening, finger isolation and bilateral hand coordination; scissors for cutting skills; a pencil (some students received special handwriting pencils to work on pencil grips); paper; crafts to work on fine motor skills and executive functioning; tangrams; a design copy board with pom poms for visual motor skills; button bands and a pretend shoe to work on clothing fasteners; clothespins for finger strengthening; and stress balls and tennis balls for hand-strengthening. Some students also received a white board and dry erase markers for pre-writing skills.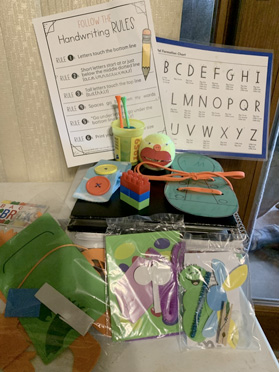 We're always so excited to find unique ways to help our students and families during this difficult time. We can't wait to see the enhanced results these tool kits bring.
Follow our Facebook to see how else we are reaching out to students, families and communities.
Want to be notified of new articles and resources from New Story Schools? Click here to submit your email and opt into our newsletter.