Blog
Skills to Work On in a Work Prep Setting to Set Up Future Successes
Posted: February 22, 2023 | Written By: Taryn Vasina | Category: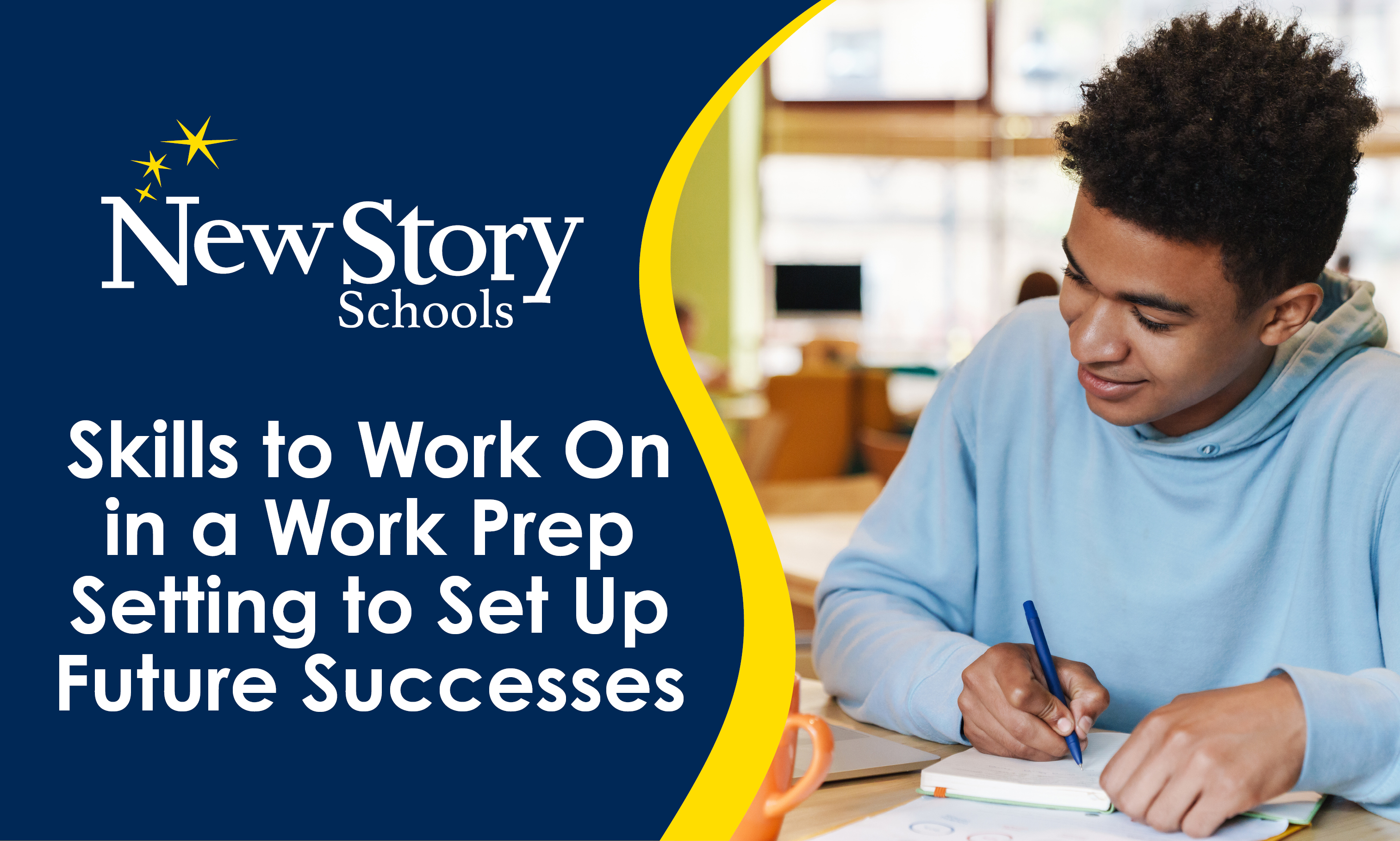 Throughout high school, students work to develop a variety of skills that can help prepare them to lead a meaningful and successful life following graduation. The skills listed below should be evaluated, taught and practiced regularly across settings to best prepare students for life after high school.  
Soft skills – Development of soft skills can help improve interpersonal relationships and overall communication in the work environment and can help individuals demonstrate professionalism and self-confidence. Soft skills include but are not limited to both non-verbal and verbal communication, such as making eye contact when speaking, using appropriate manners, asking for clarification, smiling and shaking hands when meeting someone new. Additional soft skills include the ability to accept feedback, adapt to change, and empathize with others. These skills are vital when interviewing for a job, joining a team and establishing relationships with others. 
Executive Functioning – three main areas of executive functioning include working memory, flexible thinking and self-control. In a work setting, the ability to process information, plan future actions, multi-task, self-regulate emotions and maintain attention to task is vital for productivity. In a work-prep setting, students should be taught how to manage their time, materials, tasks and impulses. Examples include creating to-do lists, using a planner, and taking notes. Identifying and using coping strategies, such as taking a break, listening to music or taking a walk when frustrated is also important for self-regulating emotions across environments. 
Vocational/Work-readiness Skills – It is extremely important for students to be exposed to a variety of work-related tasks to build skills, improve overall performance and identify strengths, weaknesses, preferences and interests. Basic workplace skills, including sorting, assembly, filing, office, should be assessed in early high school, intensively taught, and practiced frequently in a work-prep setting. Interview skills should be practiced using modeling, role-play and rehearsal. 
Self-Advocacy & Communication – prior to entering the workforce, individuals with disabilities need to have an established form of communication that is successfully used with a variety of communication partners. To set themselves up for success, these individuals need to know how to ask for help, how to get their wants and needs met, and demonstrate the ability to explain obstacles and limitations clearly when seeking support. They should be taught to answer questions about themselves, including identifying their own personal strengths, weaknesses, likes, dislikes and what they need to be successful. 
Daily Living Skills (also referred to as Activities of Daily Living/ADLS) - self-care skills necessary for independent living, including general hygiene routines, eating, toileting, cleaning, dressing, and laundry, among others. These skills are necessary for everyday functioning to maintain a healthy and safe lifestyle and promote independence.
Want to be notified of new articles and resources from New Story Schools? Click here to submit your email and opt into our newsletter.