Blog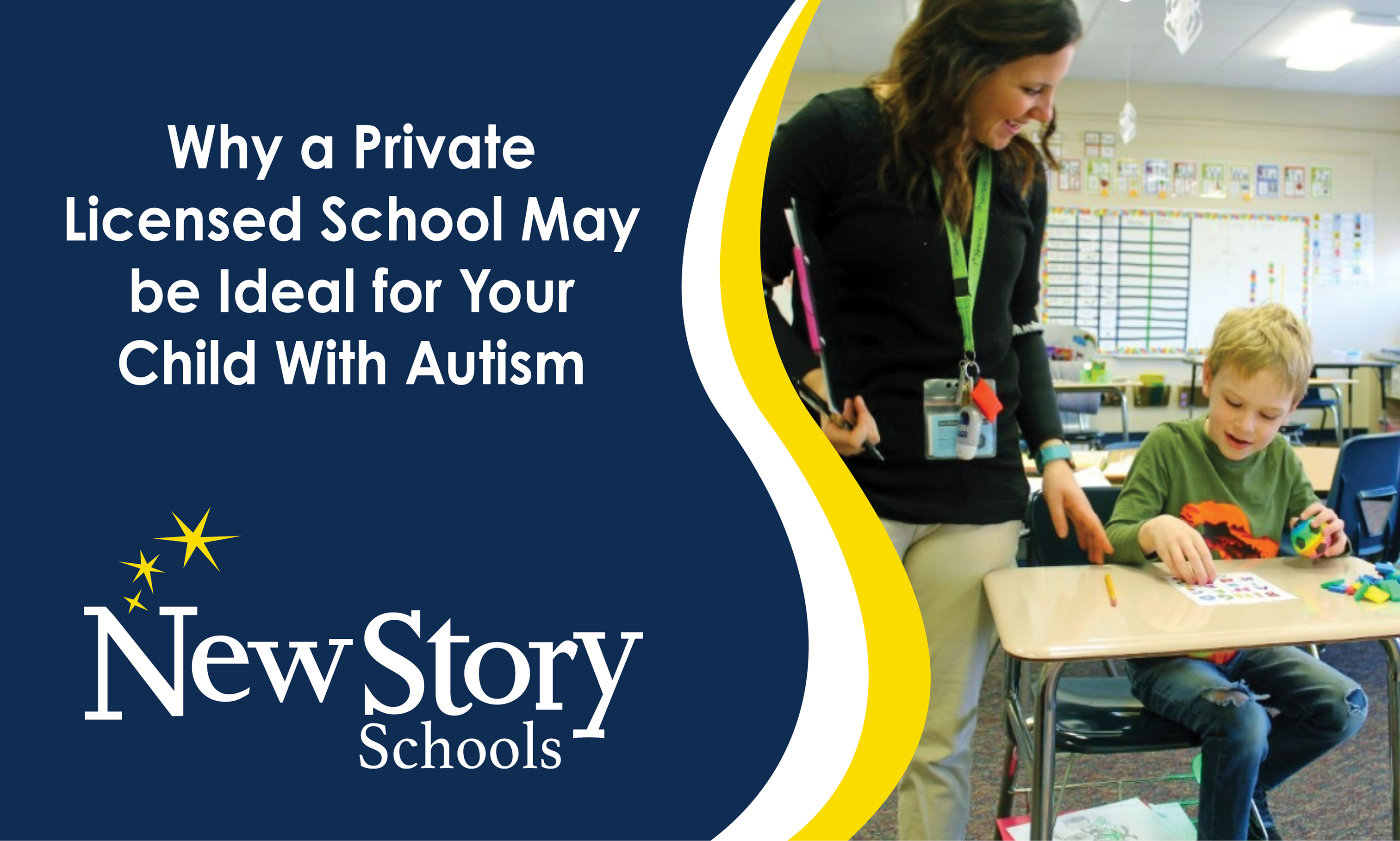 Being a parent or guardian of a child with Autism brings its own set of unique experiences and challenges. You can often find yourself balancing behaviors, education, and social learning support for your child. Additionally, this can be coupled with working to address additional areas such as life skills, communication deficits, fine, and gross motor needs. Parents and guardians alike often find themselves questioning their decisions on whether their child's current educational placement is the most appropriate in meeting the diverse needs of their student.
Though most of us are most familiar with public schools, there are many different educational settings available depending on the needs of the child. Private licensed academic schools are one such option, and many specialize in meeting the needs of students with Autism. When the question is raised about what is best in meeting the student's individual needs, parents and guardians start to seek out alternative educational environments. Private licensed academic schools are an option for students who are not successful in their current academic environment.
When looking for an educational setting to meet the needs of your child, there are multiple factors to consider. As you evaluate schools, a few good things to consider are the educational approach, staff-to-student ratio, other services available, what types of interventions are used, and type of programming.
When any student is provided with an individualized learning path it allows them to reach their highest potential and prepares them for life after graduation. Many Autism-focused private licensed academic schools take a therapeutic approach that encompasses social, behavioral, and academic programming to ensure that the whole child is addressed. This allows for a student-centered approach to learning beyond what is offered in some other settings. As an example, while a class of twenty second graders in public school may be focused on a general list of site words, four or five students in an elementary classroom for students with autism may get site words specifically chosen to appeal to each student's interests.
Another consideration when evaluating placements is whether the setting will handle the social and emotional needs of the student. Students with autism are often over stimulated when in a larger environment and have difficulty building relationships when there are a lot of people around. Private licensed academic schools usually offer smaller class sizes and higher staff-to-student ratio. This allows for students to build healthy relationships with their peers and the staff.
While not right for every student with autism, often a private licensed academic school offers some key advantages. By considering a comprehensive program that encompasses a multi-faceted approach to learning, students have a higher success rate and are more prepared for life after high school graduation.
Want to be notified of new articles and resources from New Story Schools? Click here to submit your email and opt into our newsletter.