Blog
Meet the Principal: Angela Cooper
Posted: November 07, 2022 | Written By: Melody Gopee | Category: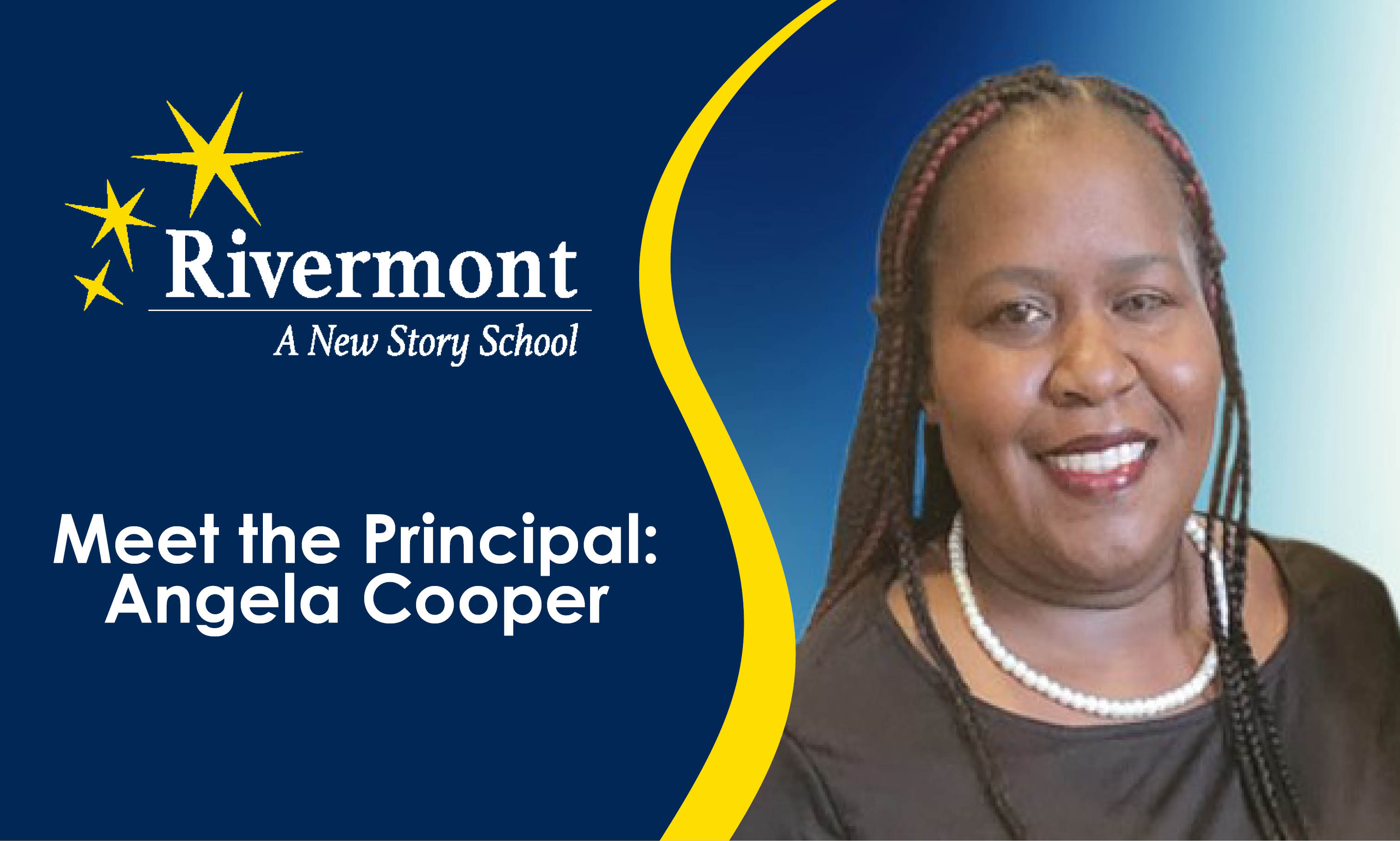 Rivermont is excited to introduce to you our new principal, Angela Cooper. Angela is the principal of our new Hampton East campus and has been with Rivermont for 16 years.  
Read more about her here:  
What is your work history in the special education field?  
My career of working with students with disabilities began in 2002 at a residential treatment center as a behavioral counselor. I was familiar with Rivermont from volunteer experiences in the community, and excitedly joined the Rivermont team as a mental health counselor in 2006.  
One day, I was covering a class and providing instruction for a teacher who was out, when the principal saw me in action. She was complimentary of my presence in front of the classroom and offered me a teaching position shortly thereafter. Initially, my role as a special education teacher focused on teaching post-secondary employability skills to our students. From 2008 to 2015, I taught various subjects in high school and middle school before accepting the school services coordinator position. This opportunity prepared me to become the administrator I am today. It allowed me to work more closely with parents, LEAs, and other stakeholders to promote student success in our program and as they transitioned back to their zone schools. 
What is your educational background? 
I received a bachelor's degree in Sociology, with a concentration in Administrative Justice from Virginia State University in 2002. I went on to receive my master's degree in Education in 2013 and education specialist degree in Educational Leadership in 2017 from Liberty University. I recently enrolled in Florida Institute of Technology's behavior analysis graduate certificate program with an anticipated completion date of December 2023. 
What do you love most about working in special education? 
I always wanted to work with children who had behavioral challenges. It was not until I began working in the school setting that I was able to see the root of some of the challenges these students faced. It is fulfilling to help them overcome obstacles within the classroom academically and socially, which promote some level of success for the first time. I believe in celebrating successes either big or small. Whether it's improving in reading, going to a first dance or on a field trip, participating in a team activity, or simply having a better day than the day before, I love being a cheerleader for those students who others have counted out. I love seeing the smiles on the faces of students and parents when goals are achieved.   
Why are you excited about the Hampton East campus?  
I am excited about continuing the legacy of Rivermont Hampton and extending our program to meet the needs of a wider variety of students. The Hampton school has always focused on academics, while incorporating career and technical opportunities to prepare students for post-secondary life. Our program demonstrates that focusing on strong relationships helps foster stronger academics and community connections. I look forward to continuing the community partnerships and giving students exposure to a variety of experiences to help them become better citizens than they were yesterday.  
What benefits do you foresee the new campus bringing to the area? 
I believe that one of the main benefits will be having a program in Hampton that can support the needs of students with autism and other disabilities who need highly specialized programming to access curriculum. Another benefit will be a program that provides ABA services with the guidance of a licensed behavior analysis and registered behavior technicians. We will also be helping our students with vocational opportunities within the classrooms and communities. 
Want to be notified of new articles and resources from New Story Schools? Click here to submit your email and opt into our newsletter.