Blog
Celebrating Women's History Month: Fiesta Martin
Posted: March 17, 2022 | Written By: | Category: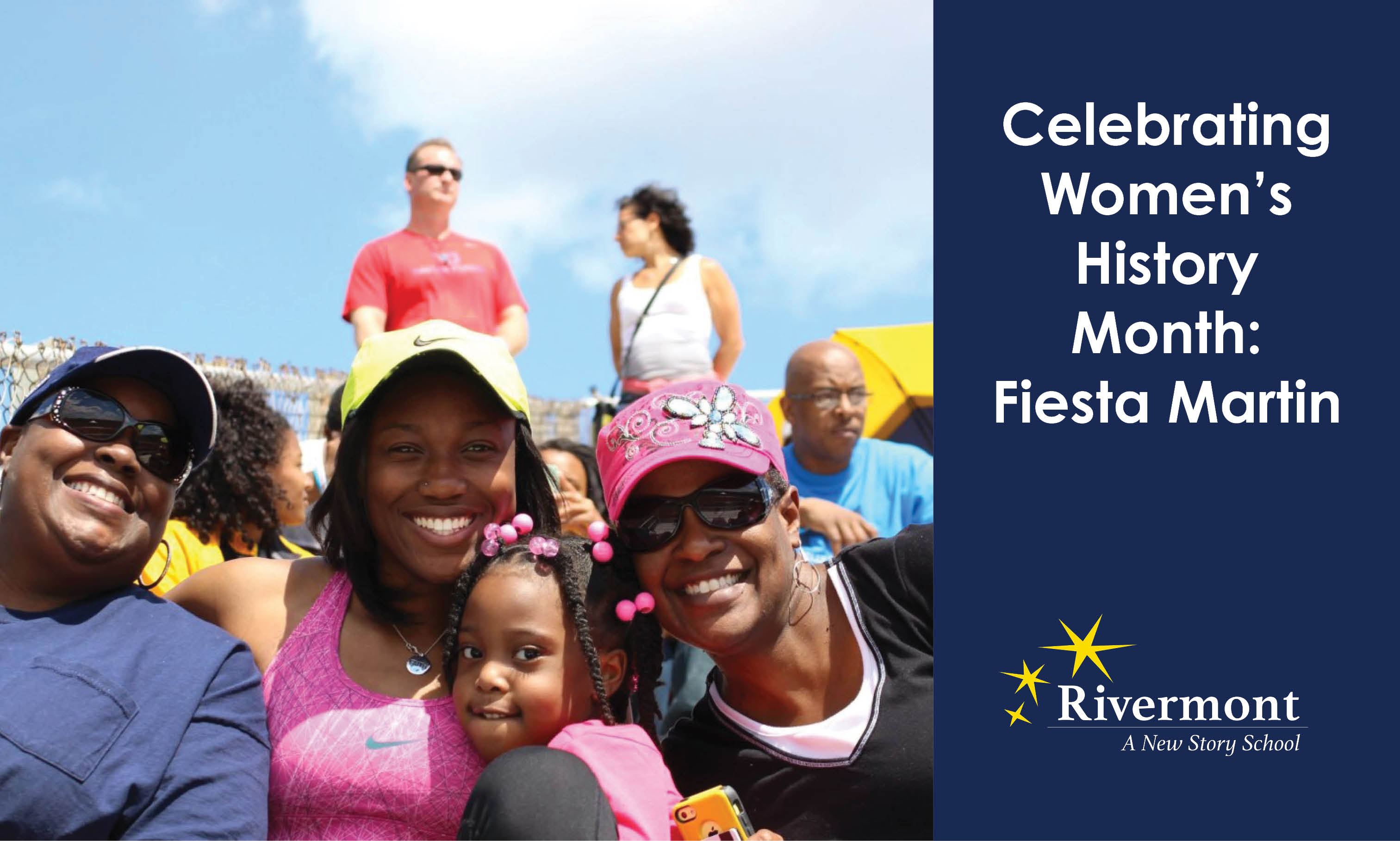 March is Women's History Month, and New Story wants to celebrate and honor a few of our staff who are making an impact in special education and at New Story and our family of companies.  We know there are hundreds of stories we couldn't capture here, but hope you join us in celebrating these remarkable women.
Fiesta M. Martin, M.Ed., is a Regional Vice President for Rivermont, a New Story School based in Virginia. Fiesta began working with Rivermont almost 10 years ago and now oversees four of the state's 13 schools. She brings more than 26 years' experience in teaching, training, and leadership to students, families, and staff. Her passion for special education began early on in her life and was inspired by a cousin with a hearing disability.
Here is her story:
Q: What inspires you about the work we do at New Story?
I am most inspired by the opportunity to support individuals who are not only passionate about making a difference in the lives of children and young adults, but also supporting their colleagues in the day-to-day challenges we face. I get to work with an extraordinary group of educators, who are not only selflessly dedicated to our students and families, but who are also committed to their own ongoing growth and development as professionals. Our team is driven and motivated and I am wowed by what they do for our students. They've inspired them to do things they never thought they could, and I have witnessed countless personal and professional successes because of their hard work and dedication.
Q: What motivated you to choose a career path in special education?
Working in special education, you get just as much as you give. This seed of passion was planted when I was young. Early in my life, I was close with a cousin who was born with a significant hearing impairment. I spent countless summer days teaching him colors and numbers while he taught me sign language. Fast forward a few years to college where I needed to decide an area of focus and what I wanted to do for a career. I took a humanities course where one of my classmates presented on educating individuals with disabilities. Her presentation took me right back to those summer days and my cousin, and a spark snapped. At that moment I knew that I needed to pursue a career where I could be fulfilled by teaching and helping someone learn. I left class and changed my major that day.
Q: What advice do you have for colleagues who are in the beginning stages of their careers?
I encourage people starting out in their career to keep focus on the small victories because in the long run, those "small" wins will amount to life-changing impacts. We are changing lives in ways most people won't, and you can't put a price on that. In my Ted Lasso [my TV leadership hero] voice, "Success is not about the wins and the losses. It's about helping these young lads be the best versions of themselves on and off the field." Being an educator is about the outcome and about building hope, capacity, and confidence in children and young adults.
Q: What female leaders, past or present, do you look up to?
The female leaders who have impacted me the most are right in my village. My mother, JoAnn, who has endowed me with strength, fortitude, and wisdom. A former supervisor, Gloria, who saw a leader in me before I even earned full licensure as a teacher. She taught me how to effectively advocate for children with conviction and grace, despite the challenges we face. And Felecia, my mentor, who continues to encourage me to walk fully in my purpose with confidence that I am in the right place at the right time. Each of these women taught me about serving with excellence – that is what our children and teams deserve.
Q: What does life look like for you outside of work?
I am the mother of an amazing 11-year-old, who is going to be a stronger woman than her mother. She is my inspiration for setting a good example and accomplishing every goal! I enjoy spending time with her, family and friends and I LOVE to travel.
Want to be notified of new articles and resources from New Story Schools? Click here to submit your email and opt into our newsletter.